After winning the Hult Prize 2021, with a proposal to help local communities and the environment with alternative foods, Joel González, Sofía Hillman, and Jayat González received a US $150K prize which they used to fund their startup Propel Foods.
Based in Mexico City, Propel Foods is an AI-powered startup that creates plant-based and hybrid-protein foods. The company says it combines the best of the vegetable and animal worlds in foods that are good for your health, delicious to eat, and good for the planet's health.
"We come from the future. We can show you how we'll fix global warming"
Propel Foods commented in an interview: "Since we won the prize, we have continued turning our idea into a viable business. We were recognized in Mexico as a National Interest, were featured in Entrepreneur Magazine, and have entered into talks with billion-dollar companies in the international food industry. The Mexican Government has even begun building facilities to help local communities to do our work. We're also in the process of opening our first processing plant and launching our first products of 2022!"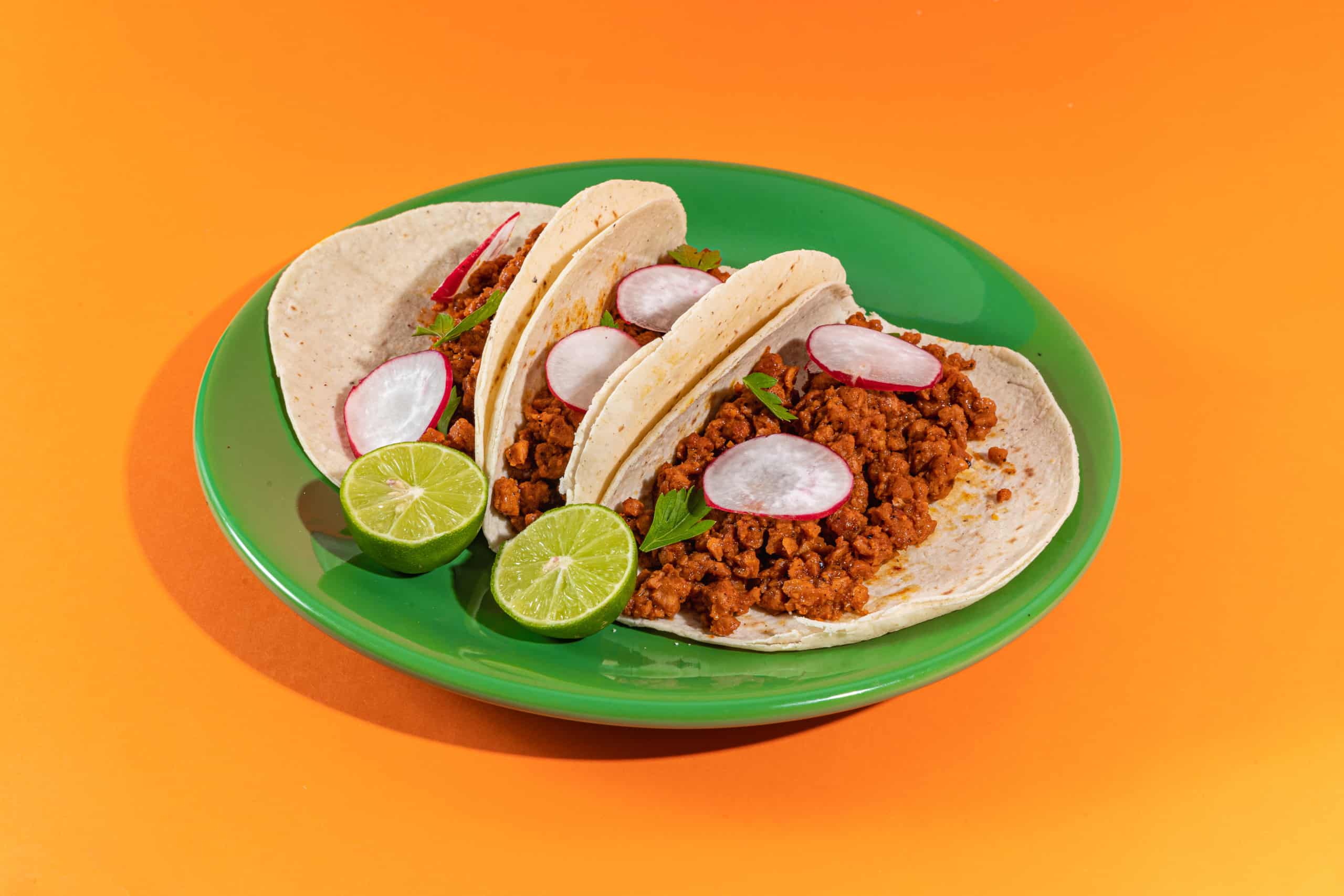 The young startup uses mathematical models and data to create food formulations that respond to consumer needs. It is focused on mimicking organoleptic properties, such as the texture, taste, appearance, and smell of animal products in its plant-based alternatives.
To date, Propel Foods has developed four Propel Tacos, Propel Chicken Nuggets and Propel Burgers. According to Propel Foods, its chorizo, arrachera, suadero, and pastor taco products will launch on the Mexican market as soon as October 2022.
Significant milestones
Besides winning the Hult Prize 2021 (a challenge made in collaboration with United Nations Food For Good), Propel Foods is also a finalist of MassChallenge, a world-class accelerator program that seeks to accelerate startups into success, where it's competing for a $100K grant.
The startup also won the "Best Startup in Sustainability Award" at the first Latin American edition of ftalks and was selected as Latin America's market best plant-based player. Propel Foods will be part of ftalks mentoring program, which plans to showcase its products in Valencia, Spain, explains the startup.
"We come from the future. We can show you how we'll fix global warming. We welcome propellers of change because together, we'll fix the problem that's hurting our world at its core: animal agriculture or factory farming. We believe eating cows, pigs, and chickens is killing our planet," states Propel Foods.