Founded by Emil Wasteson and Tom Johansson, the new startup Hooked is developing an innovative plant-based shredded salmon alternative. The founders say the product will be sustainable, tasty, and nutritionally similar to real fish.
Wasteson and Johansson first hit on the idea of making plant-based seafood after Johansson's sister decided to go vegan but felt that there weren't many plant-based seafood alternatives available in Sweden, and the few available options didn't taste good or weren't nutritious enough.
After carrying out research, Wasteson and Johansson were very concerned about the state of the seafood industry. They discovered that overfishing is threatening many species and that fish contains high levels of microplastics and mercury. As a result, they decided to make a sustainable, healthier alternative.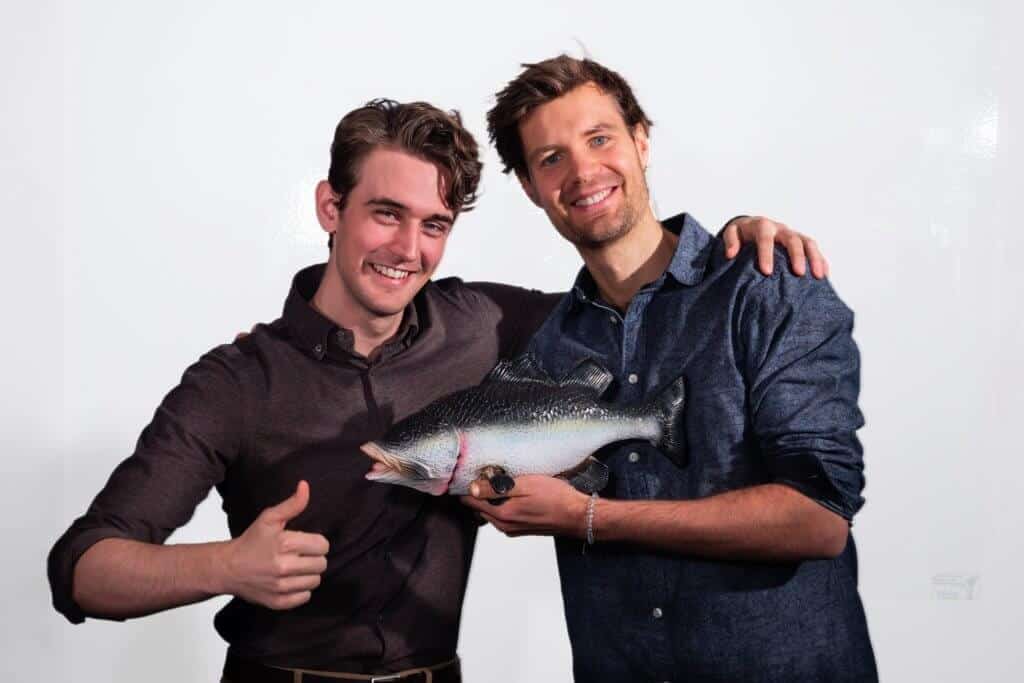 "By consuming Hooked's products, consumers can enjoy seafood without any of these negative consequences," Wasteson told Food Navigator.
Hooked is currently developing shredded plant-based salmon and tuna alternatives. These products will be made from soya protein isolate, with added seaweed for a fishy flavour. Additionally, they will contain algal oil, making them a good source of omega-3 fatty acids.
Hooked has also been accepted by the ProVeg International business incubator, which is providing the startup with financial support and helping it to market and distribute its products.
Initially, the startup will focus on distributing its products to Swedish restaurants. Once it becomes successful in this area, it hopes to expand to the other Nordic countries and eventually enter supermarkets. Its launch will be timely, as vegan seafood looks set to become the next big trend in plant-based meat.
"Our vision is to become the leading plant-based seafood company in Europe," says Wasteson.