Davai Dumplings of Belgium announces it has entered into a strategic partnership with food group Ter Beke. The deal involves an investment of more than 500,000 euros for the young brand's frozen vegan dumplings.
Davai reports to vegconomist that Ter Beke is looking to diversify its portfolio and move into plant-based and the news represents the group's first ever startup investment.
Success for the young founders
The Ghent-based startup was founded in 2016 by then students Ruslan Podgaetskiy and Maybritt Devriese who will receive half a million euros for the Ghent vegan dumplings. Ter Beke will provide assistance in the marketing, distribution and internationalization of the Davai brand.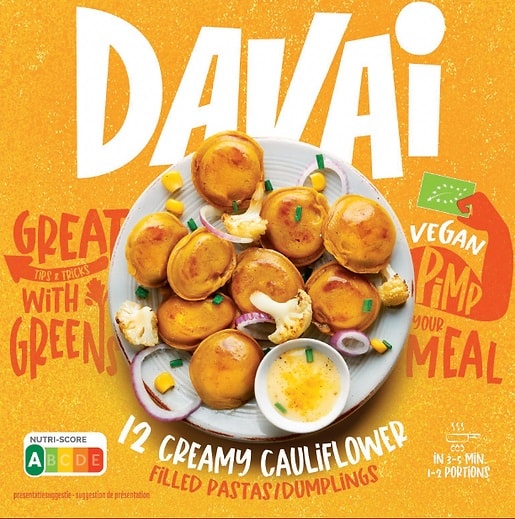 According to the startup, the collaboration symbolizes an investment in making the food sector more sustainable. The dumplings are frozen, making the product a more environmentally friendly alternative to fresh food.
"Unfortunately, today the frozen food section is still associated with fast food. We want to change that reputation and bring a little more variety to the offer. In this way, we can prevent food waste and show that vegetable food can be delicious. Without having to use it as a meat substitute", says Maybritt Devriese.
"we can prevent food waste and show that vegetable food can be delicious."
"Fresh food is often wrongly linked to sustainability, but it is far from ecological to sell all kinds of fruits and vegetables every season. We want to show that vegan snacks are not only incredibly delicious but also simply better for the planet," adds Podgaetskiy.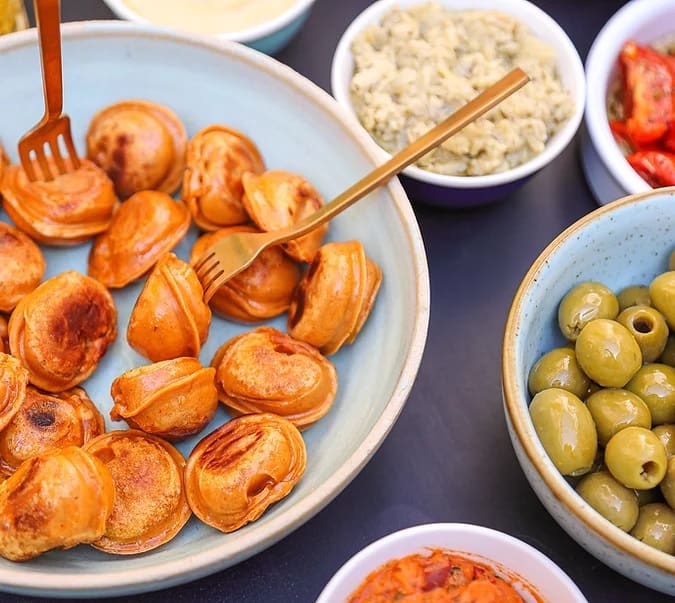 The vegan dumplings entered the Dutch market in late 2021, and the brand has its sights on the UK and German markets next.
"We are looking forward to helping plant-based food break through to the general public thanks to Ter Beke," says Devriese. "Belgium is a good test market. In terms of plant-based food and frozen products, other countries are already further along, so we believe in our international market potential," comments Podgaetskiy.
Says Ter Beke CEO Piet Sanders: "Davai fits perfectly into the picture of our renewed strategy: plant-based, a good brand positioning, tasty and a quick snack. As a start-up, they retain full autonomy and we support them where necessary. At the same time, we at Ter Beke are looking forward to being inspired by the dynamic entrepreneurship demonstrated by Ruslan and Maybritt."