Let's Plant Meat is a plant-based meat alternative startup and is a subsidiary of Nithi Foods, a Thai-based manufacturer of spices. Given its location in the Asian space, the startup aims to become a regional leader for meat substitutes and is able to produce vegan meat products which vastly outprice the imports coming into Thailand.
As we reported earlier this year, Let's Plant Meat launched its vegan burger patties, which are only half the price of vegan imports such as Beyond Burger patties, into major Thai supermarkets. This announcement came at a time when Thailand's largest animal agriculture firm CPF had already announced to launch its own plant-based product line later this year in response to consumer demands.
Thailand is a promising market for plant-based products, as a study from 2018 found that 53% of Thai consumers want to reduce their meat consumption, which was highlighted by CEO of Let's Plant Meat, Smith Taweelerdniti, in a recent interview with Asian startup news page e27 where he explains that consumers in the Thai market are increasingly concerned about the health effects of food.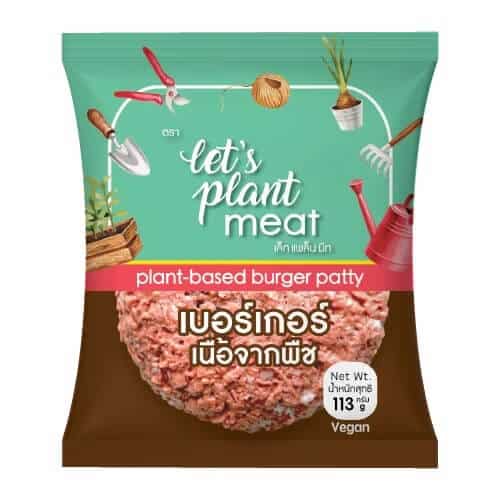 As reported by Food Navigator Asia, Let's Plant Meat intends to focus on the Asian consumer, using soy protein as a base for its products, which is familiar to Asian consumers. While many consumers consider soy as an allergen, it is consumed daily in Asian countries and offers cost advantages compared to more recent alternatives such as pea protein.
The startup also plans to expand its products and further adapt them to the Asian consumer, for whom frozen products are a luxury in many areas. To this end, Let's Plant Meat's goal is to make its products shelf-stable, as the US-based company Loma Linda has already done by building a facility in Thailand that is fully dedicated to a shelf-stable, plant-based food production.
Speaking about the Let's Plant Meat's expansion plans, Taweelerdniti told Food Navigator Asia: "Our main target markets will be Singapore, Philippines, Indonesia then also Japan, India and China – Singapore in particular will be our first target, as it's very much a ready market in terms of acceptability, plus I've heard feedback that other novel plant-based meat alternatives there are priced very high."