American investment company Unovis Partners has announced it is taking an interest in the Dutch vegan startup Evolution Meats. Evolution Meats develops, produces and sells vegan meat substitutes and snack products to customers worldwide.
Evolution Meats (formerly Green Meat Products) was founded in March 2018. The first product, Green Doner Kebab, is available in the Netherlands at restaurant chains and catering wholesalers. Meanwhile, the company has expanded its range with Gyros and Shoarma and a range of satay and sausage products.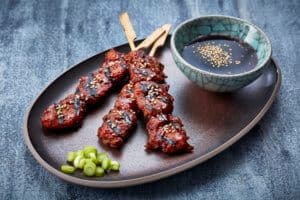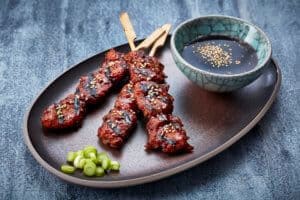 New Crop Capital is a fund managed by Unovis Partners, a global investment firm focused on companies developing animal protein substitutes. Its mission is to transform the global food system by investing in solutions that enable sustainable behavioural change and reduce the production and consumption of animal protein products. Post-investment, Unovis supports founders through its culinary knowledge, insight into consumer behaviour, experience in food production and a network of experts in the industry who can help to make the right investments and thus ensure that sustainable businesses are built.
Kim Odhner, speaking on behalf of Unovis Europe, stated, "With the invested amount, Evolution Meats has set up its production processes and improved the product portfolio and branding. The company is now ready to enter the international market."