To start your own business and promote veganism in the process is a dream for many that is not always easy to realise. The Vegan Business School, founded in Berlin this year, aims to make it easier.
The Vegan Business School offers four-month live online courses where participants learn how to build and start a vegan business.
Supporting women
The Vegan Business School provides the necessary knowledge and support to get your own vegan business off the ground. The focus is primarily on women; Mirjam Walser, who is in contact with numerous founders through the organisation of vegan startup events, knows that women in particular have many doubts when it comes to entrepreneurship. The programme is therefore not only about learning the basics of entrepreneurship, but also about overcoming fears and strengthening self-confidence.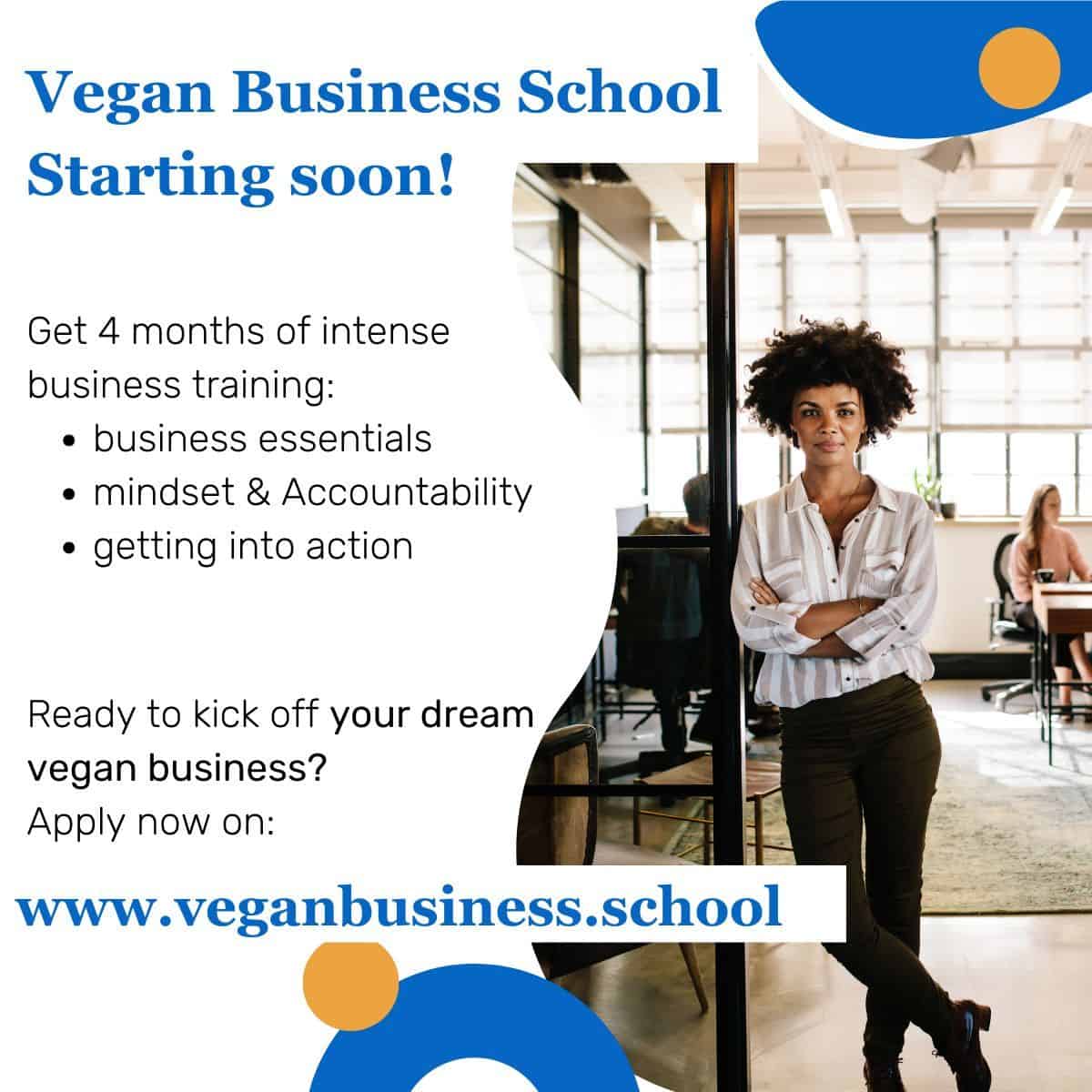 "For this, it is important to first get clarity about the idea. For this, we define the vision and mission of the company at the beginning of the programme, as well as the target groups and their challenges and wishes. Then it's about defining the business model and calculating the financial feasibility of the company," says Walser. Then it's a matter of testing the ideas with potential customers and creating prototypes. A positive side effect of this procedure: "When you get into action, mental hurdles are also removed," says Walser.
The founder of the Vegan Business School speaks from her own experience. She has founded several businesses herself and knows exactly the obstacles and fears involved. This motivated her to develop these online courses to make the path easier for others.
"I made many mistakes myself when founding a company. For example, I didn't test my idea enough or neglected financial planning. It was also difficult for me to stay motivated as a solo founder because I lacked exchange," explains Walser. She was then helped by a coach. "I wish there had already been a Vegan Business School when I first started up," she adds.
The Vegan Business School courses are constantly being expanded. The next four-month module for founders with little or no previous entrepreneurial knowledge starts in mid-November. Applications are open until 31 October.
You can find more information at www.veganbusiness.school