The third round of the ProVeg incubator programme launched in September, with founding teams from startups across Europe working on a range of innovative products including algae snacks, frozen vegan desserts, and cashew-based blue cheese, plus one cellular agriculture startup.
Alvego: Founders Friedrich John Schneider and Philipp Götz develop and produce convenient macro algae foods. Their most innovative product is the world's first red algae jerky.
Epicure: Based in Barcelona and Paris, founders Mikel Adberry and Antoine Beguerie, have created 'Foie Green'. Their product is a 100% plant-based alternative to foie gras.


Cell Farm Foodtech: Latin America's first clean meat start-up. Sofia Giampaoli and her partner Carolina Bluguermann are working to develop a bank of stem cells, to supply the future clean meat industry.
IFood: Founders Linda Grönlund, Alexander Schabel, and Katharina Seifert aim to reduce meat intake with a range of vegan ready meals. Already sold in Sweden, the team wants to bring the products to Germany.
Everymeal: Axel Kramer and Ivonne Blossfeld met while working for a food innovation lab in Switzerland. Now they are establishing a company that will support catering companies and canteens to offer more plant-based meals.
Brannatura: A Danish beverage company offering milk drinks in different flavours, with a nutritional value close to that of cow's milk. The team, Ali Osman, Sander Sieuwerts, and Lars Halskov, use a mix of cereals for the products.
Pink Albatross: A dynamic duo out of Spain, Luke Saldanha and Pepe Biaggio make and sell plant-based ice cream. The founders have created a clean-label product saying: "if we can't draw an ingredient on the package, it's not going in the ice cream".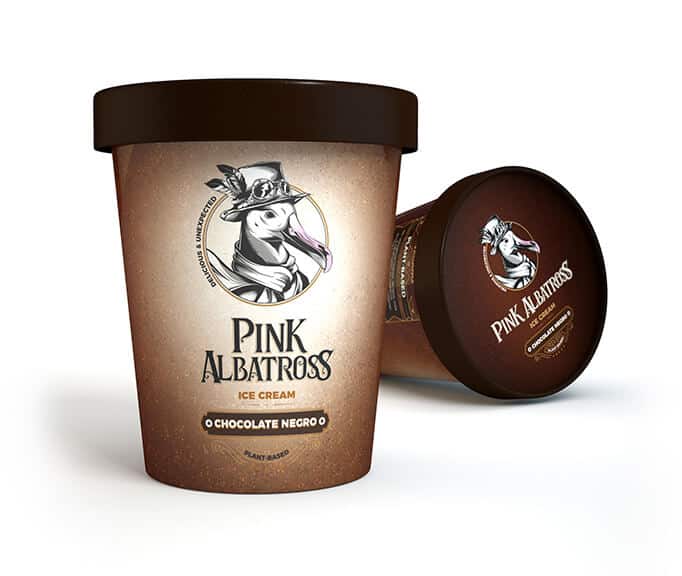 Pläin: A plant-based milk company offering the functional properties and nutritional value of dairy milk, just without the cow! Behind pläin is a team of three founders, Michael Sysoev, Julia Deuter, and Jonathan Herrmann.
Vegan Gourmet: Three siblings from Romania, Ana Maria Turton, Elena Licsandru, and Nicu Panfil, have created a range of vegan cheeses based on cashew nuts. They are working with the ProVeg Incubator to rebrand, rename, and repackage their products.
Von Georgia: Brother and sister team Georgia and John Schneider are on a mission to reinvent desserts. They produce and sell plant-based treats in Berlin and are currently working to expand.