According to a survey by vegan cheese producer MozzaRisella, over 45% of meat-eaters are planning to reduce their meat consumption over the course of 2020. The survey revealed that in addition to this, 49 percent of flexitarians are intending to further reduce meat going forward.
The study highlights that, whilst veganism is often seen as a generational trend, the opposite may be more accurate, with Generation X (1965 – 1979), leading the way in veganism, followed by Millennials and Baby Boomers.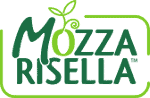 16% of meat-eaters said that the availability of more vegan options in restaurants might tempt them to switch to a PB diet. 13% would be convinced by more available of appealing meat alternatives, and 11% would consider switching if there were more comfort food options available.
Franco Vessio, Co-Founder of MozzaRisella said "More and more consumers are proactively avoiding certain ingredients, driven by medical reasons, healthier lifestyle choices, ethical or environmental concerns. Unfortunately, plant based doesn't always mean healthy, as some ingredients might be chemically extracted. Here at MozzaRisella we are doing our best to keep all our products organic, cruelty free and good for the environment."