GFI APAC has commissioned a series of surveys examining consumer attitudes to alt-seafood in Asia. Results showed that participants were curious about plant-based and cultivated seafood, but also sceptical about the benefits.
Across the four countries surveyed — Singapore, Thailand, Korea, and Japan — respondents expressed concern that alt-seafood would not be as fresh or natural as the conventional variety. Consumers in these countries are accustomed to buying fresh-caught fish on a daily basis, and are less trusting of prepackaged products.
"Plant-based and cultivated seafood present new oceans of opportunity for forward-thinking food companies"
While survey participants acknowledged the sustainability of alt-seafood, they were not prepared to accept any compromises on taste, texture, or health benefits. Many felt that the alternatives currently available fall short in these areas.
This means that considerably more investment will be required to improve the quality and cost of alt-seafood products. Since seven of the largest seafood-consuming markets are in Asia, satisfying the region's consumers will be of key importance in the transition to alt-proteins.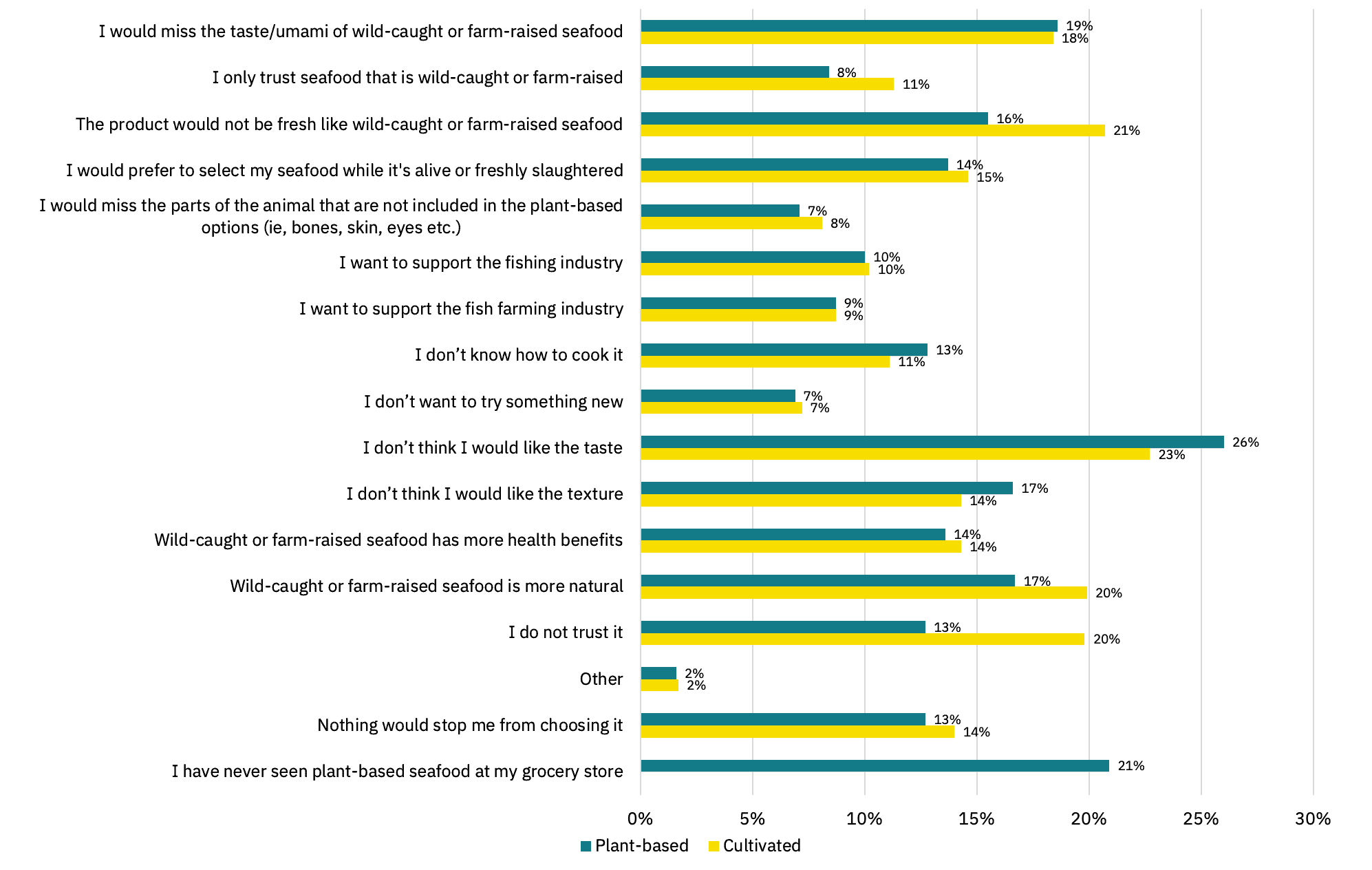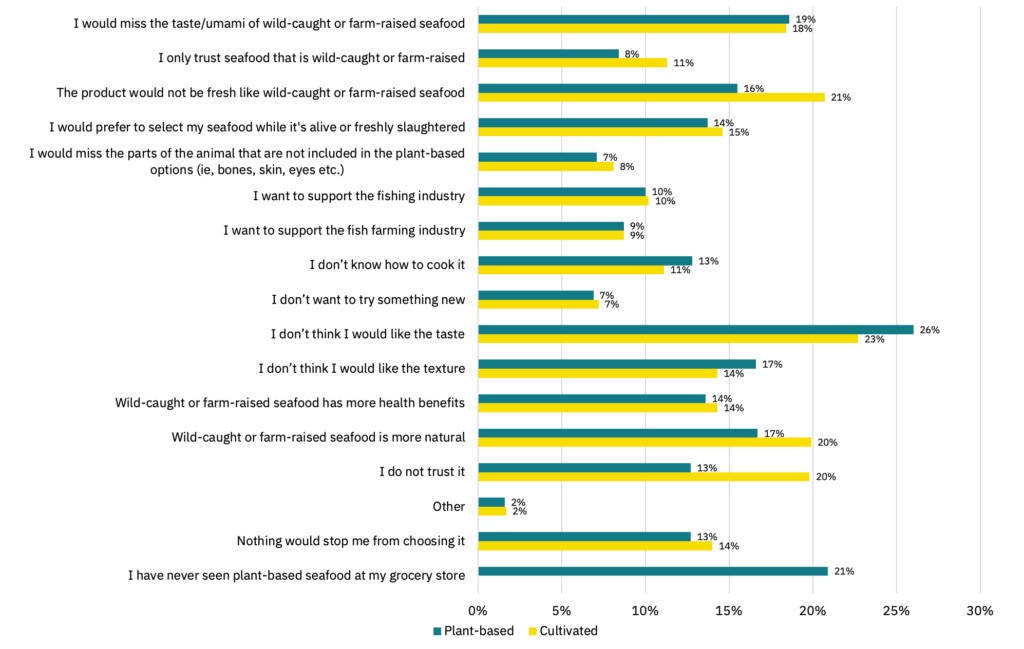 Alt-seafood in Asia
Asian consumers may be demanding when it comes to the quality of alt-seafood, but that hasn't stopped companies in the region from innovating in the sector. Tuna giant Thai Union has launched plant-based shrimp dumplings and fish nuggets, and has also partnered with a US alt-seafood company to help make sustainable alternatives available to consumers at affordable prices.
Last year, Singapore's Growthwell Foods raised $22 million for its plant-based seafood, while Hong Kong's OmniFoods has now launched its seafood alternatives as far afield as the UK. Singaporean cultivated seafood companies Shiok Meats and Umami Meats are also seeing increasing success, with the former recently partnering with a conventional shrimp company and the latter raising $2.4 million in a pre-seed round earlier this year.
"In a world of skyrocketing protein demand, plant-based and cultivated seafood present new oceans of opportunity for forward-thinking food companies that want to thrive over the long-term," said Maarten Geraets, Managing Director of Alternative Proteins at Thai Union Global PCL. "Consumers have justifiably high expectations when it comes to alternative proteins, but producers are ready to rise to that challenge and usher in a world where alternative seafood is no longer alternative."