According to a recent GFI study, the plant-based meat category is now worth $801 million. Dollar sales of plant-based meat grew 10% in the past year and 37% over the past two years, with over 184 million units of plant-based meat sold in the past year. 15 million households are said to purchase PB meat products across the US.
This is part 2 of a series of data about the plant-based market from the Good Food Institute. For data reflecting the PB market in general, please click here for part one.
The data reveals that, of all U.S. households, 11.9% purchase plant-based meat, which equates to approximately 15 million households, representing an increase of 1.4 points or 13% from last year.
This table depicts the growth in the PB meat market since 2017 which demonstrates an increase from $584M to $801M in two years.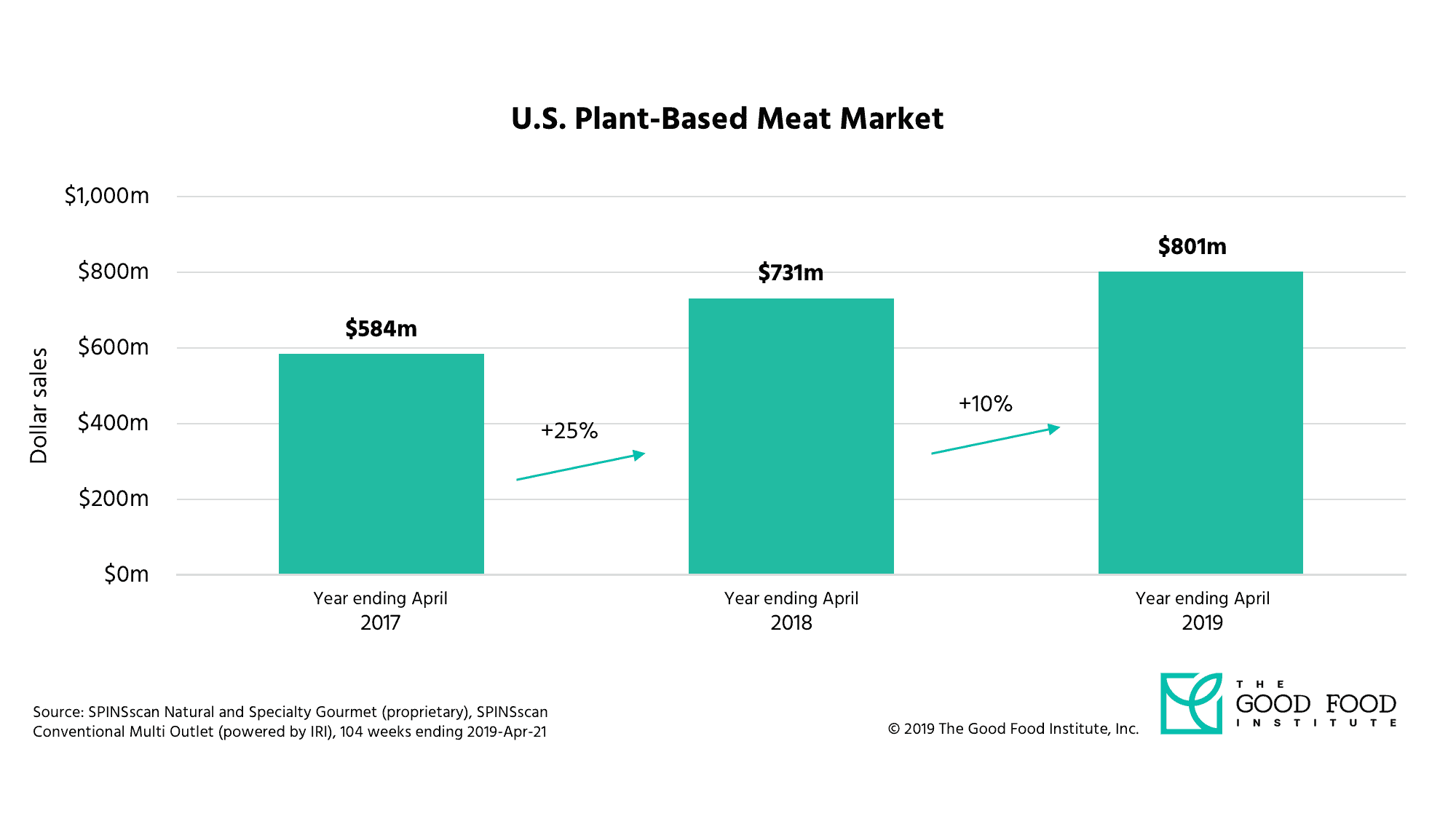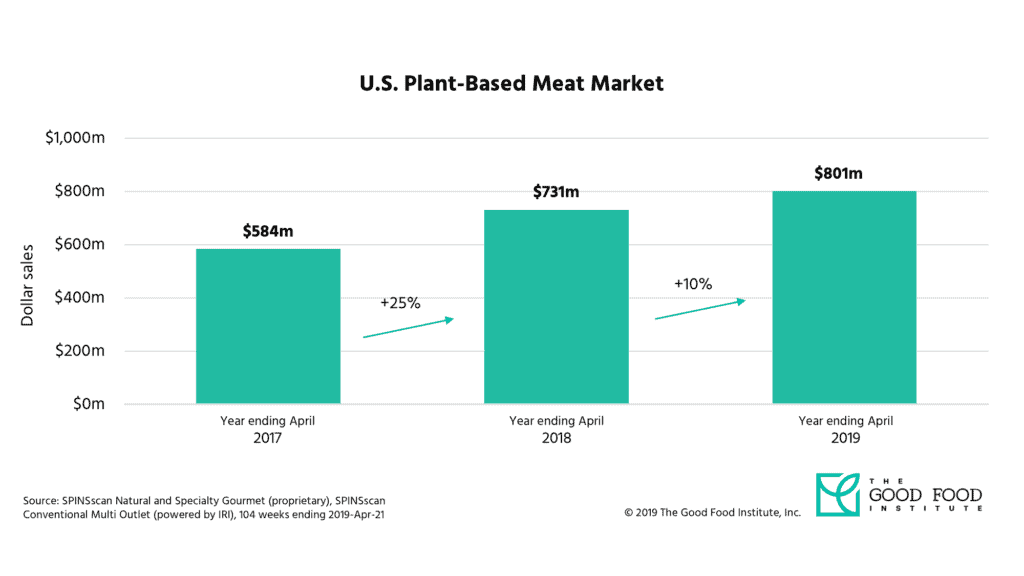 The data shows that growth in plant-based meat is not just due to increases in distribution—category dollar velocity is also increasing, indicating that plant-based meat is selling at a faster rate than it did one year ago.
Frozen plant-based meat products were shown to account for 73% of all plant-based meat dollar sales, with refrigerated PB meat accounting for 26% and shelf-stable plant-based meats only 1%.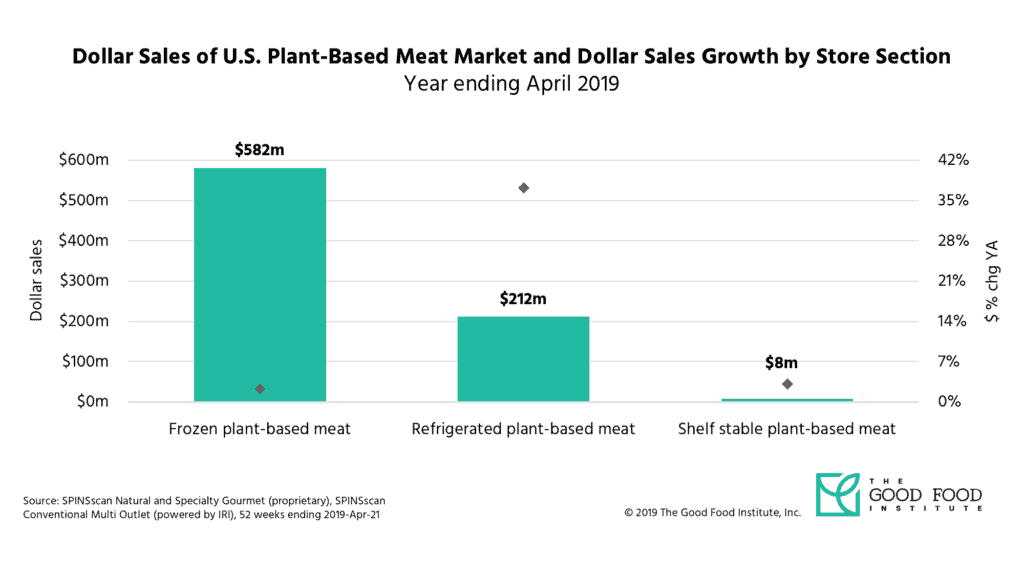 Burgers are the best selling type of PB meat, with sales reaching $241M, followed by nuggets, strips and cutlets,which together reached $143M, and sausages at $124 million.
SPINS found that plant-based seafood accounts for just $9.4 million (1.2%) of total PB meat sales, with around 95% of these sales coming from the frozen section. Plant-based seafood is described in the report as a market white space. Impossible Foods recently revealed its plans to compete in the vegan seafood market, which would likely raise the visibility of this section.
Click on the categories below to view the GFI data on:
With thanks to the GFI.