US food delivery marketplace Grubhub yesterday released its annual Year in Food report which reveals: the top ten orders of 2019; the top plantbased orders; trends on the rise and decline; and the best and worst states in the US for veganism. "One thing is clear: plant-based foods are here to stay, with a majority of 2019's top foods comprising of vegetarian- or vegan-friendly options," says the report.
Grubhub analyzed tens of millions of orders placed by more than 21 million diners on its platform to provide some fascinating insights into consumer habits and preferences from 2019. For example, this year, seven of the most popular dishes were plantbased, whereas in 2018 there were only three non-meat dishes in the top ten. Click here to watch the video.
While cauliflower dishes last year featured the 7th and 10th spots in the top ten most popular orders, in 2019 cauliflower took the number one spot, with cauliflower pizza dishes seeing a 650% rise in popularity. Celery juice and oat milk saw 302% and 285% rise in popularity (respectively), and the vegan burger was 128% more popular this year.
Ten most popular orders of 2019: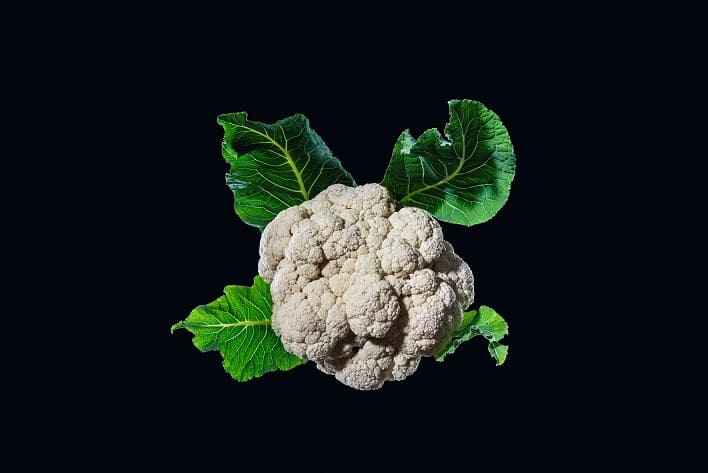 Cauliflower pizza: up by 650%
Spicy brussel sprouts: 622%
Portobello empanada: 601%
Black bean & sweet potato taco: 513%
Miso pork ramen: 413%
Chicken burger: 318%
Bone broth: 298%
Brown sugar milk [bubble] tea: 281%
Vegan pad thai: 280%
Impossible burger: 203%
Veganism is still a rising trend with orders of vegan foods up 27% in popularity overall in 2019. The Impossible Burger saw a more than 200% rise in popularity this year compared to 2018.
The top meat-alternative options of 2019 (in ranking order):
Black bean burger
Tofu

©House Foods America

Mushroom burger
Most Vegan-Friendly States (in ranking order):
California

Nevada

Oregon

Pennsylvania
Least Vegan-Friendly States (in ranking order):
Indiana

Iowa

North Carolina

Missouri

Idaho
Trends on the Rise: GrubHub says, "it's all about detox and milk alternatives this year"
Celery juice
Oat milk

©Chobani

Street corn
Middle of the road: Remaining steady in popularity
Poke
Avocado toast
Kale
Trends on the Decline: