Innova Market Insights has unveiled its annual Top Ten Trends report for 2021. Plant-based is still high on the agenda, with the top ten heavily weighted towards plant-based with sustainability, health and immunity being key, factors that go hand in hand with many plant-based foods.
Lu Ann Williams, a spokesperson for Innova Market Insights commented: "The ever-evolving food and beverage industry has seen a significant consumer push for transparency throughout the supply chain, immunity-boosting products and the use of technology. 2021 is a huge year for opportunities and innovation that meet these needs."
The top five food trends as reported by Innova are as follows.
1. Transparency
Six in ten of global consumers are interested in learning more about where foods come from. Increasing transparency to meet evolving ethical, environmental and clean label consumer demands is key. The consumer lifestyle trend toward cleaner living is broadening and heightening expectations around what constitutes a clean label. Aspects include human/animal welfare, supply chain transparency, plant-powered nutrition and sustainable sourcing.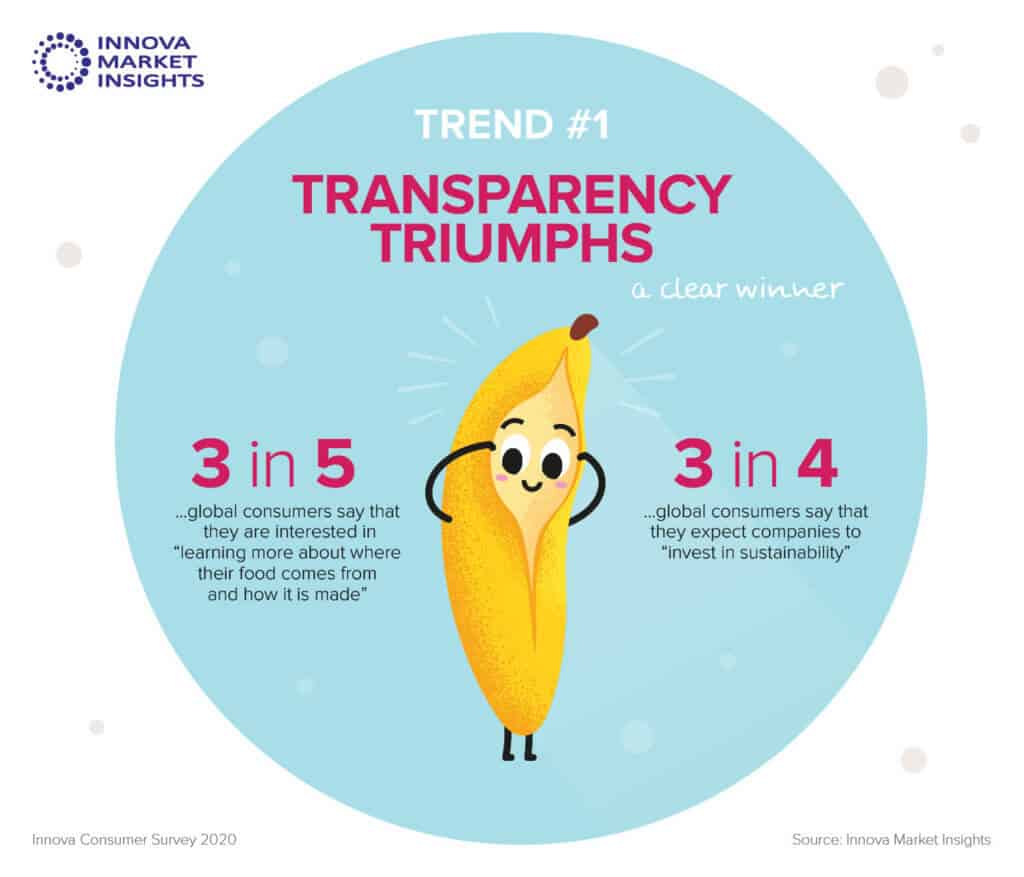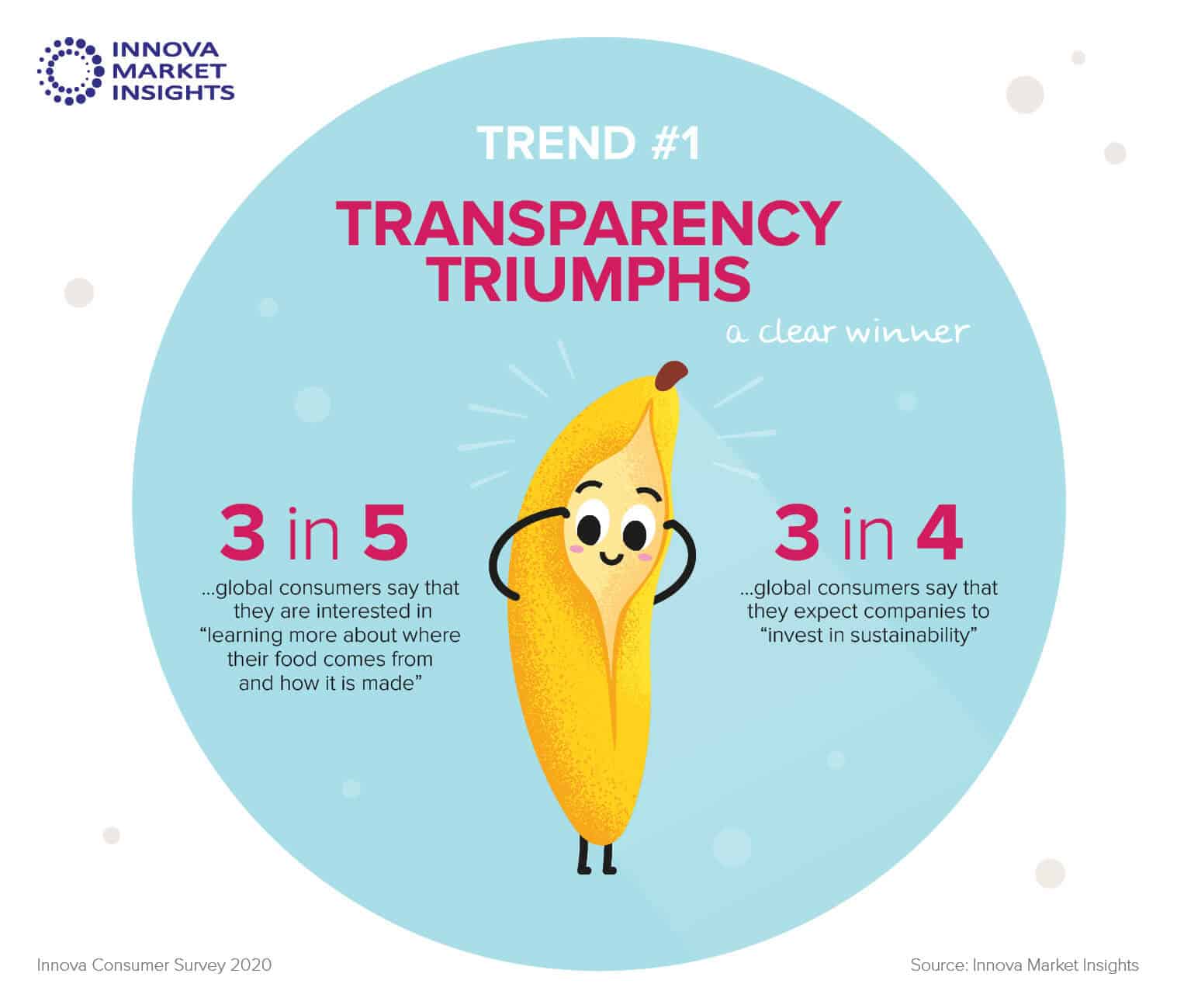 2. Plant-forward / cultured foods
As plant-based trends reach global markets, rising mainstream appeal will drive expansion to different regions and categories in 2021, including accelerated demand for new formats, plant proteins and more sophisticated alternatives.
Cultivated foods will come into play: "Propelled by sustainability and animal welfare concerns, lab-grown foods have the potential to disrupt the industry by mainstreaming the use of new technologies"
The report says that the top four reasons for considering plant-based alternatives were health, diet variety, sustainability and taste. As consumers are powering up on plant protein, opportunities and challenges relating to regional consumer preferences and sustainability expectations are attracting attention.
3. Tailored to fit
Personalized nutrition is in the spotlight as consumers look for food and beverage options that fit their unique lifestyles. Consumers expect a tailored approach to eating, with technological breakthroughs, constant new launches and exciting sensorial experiences providing the opportunity for customized lifestyles to extend to food and beverage consumption.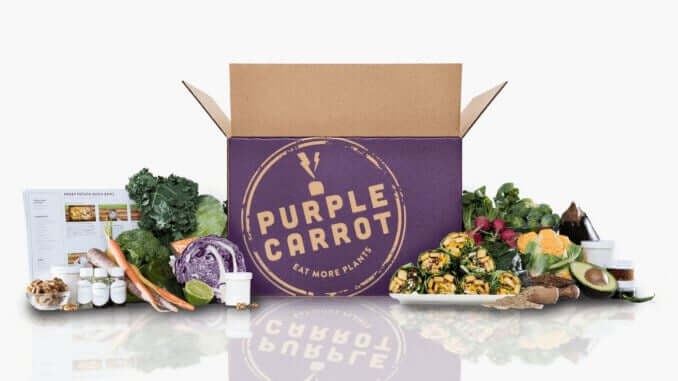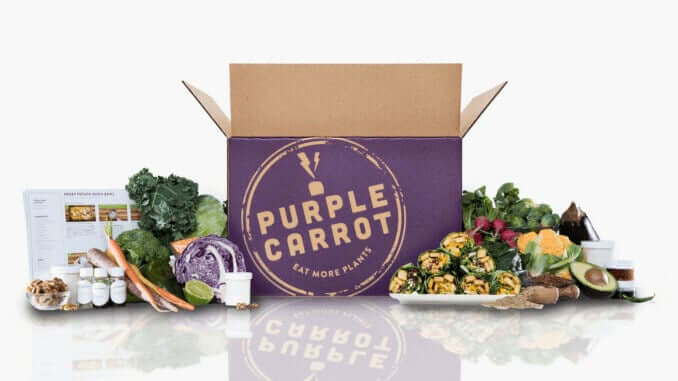 4. Omnichannel eating
Traditional hospitality is getting edged out, particularly with COVID-19 giving consumers more time to stay at home and sharpen their own culinary prowess. Increased home cooking is driving the use of convenient meal kits/starters and more sophisticated ingredients, resulting in new food experiences.
5. In tune with immune
Ongoing anxiety stemming from COVID-19 will encourage consumers to prioritize their immune health into 2021. Six out of ten global consumers surveyed are increasingly looking for food and beverage products that support their immune health, with one in three saying that concerns about immune health increased in 2020 over 2019.