A new report from the FAIRR Initiative states that "2020 is set to be a watershed in the shift from animal proteins towards plant-based and new protein sources. The protein transition has gone mainstream," stating that investments in plant-based proteins have already reached $1.1bn in the first half of 2020, almost double that of 2019.
Established by the Jeremy Coller Foundation, the FAIRR Initiative is a coalition of investors who collectively manage $6.5 trillion in assets. The investor network is seeking to raise "awareness of the environmental, social and governance (ESG) risks and opportunities caused by intensive animal production."
The initiative encourages 25 global food retailers (15) and manufacturers (10) – including Nestle, M&S, Sainsbury's, Kroger, Costco, Amazon and Walmart – to diversify their protein sources to drive growth and reduce risk in a post-COVID, resource-constrained world.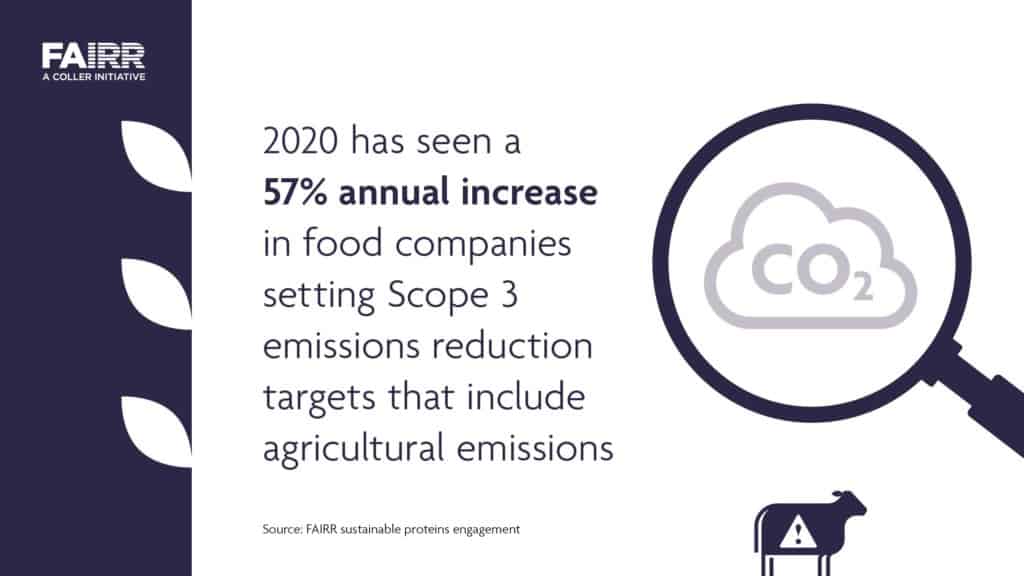 The report says that of the 25 companies, 40%, including Kroger, Tesco, Nestle and Unilever, now have dedicated teams focusing on plant-based products. Walmart is the only company in the engagement that does not explicitly recognise the importance of protein diversification either from a consumer demand perspective, or as a climate risk mitigation tool.
Tesco and Unilever achieved top 'pioneer' status as best placed to benefit from growing meat alternative market. These companies were praised by investors for their commitment to shift food portfolios to more sustainable protein sources, demonstrating board-level support for a climate-aligned protein transition and completing a climate 'scenario analysis' on their commodity supply chains. Unilever specifically has invested $94 million in a new innovation centre housing 500 employees with a focus on plant-based innovation for brands like Knorr and Hellmann's.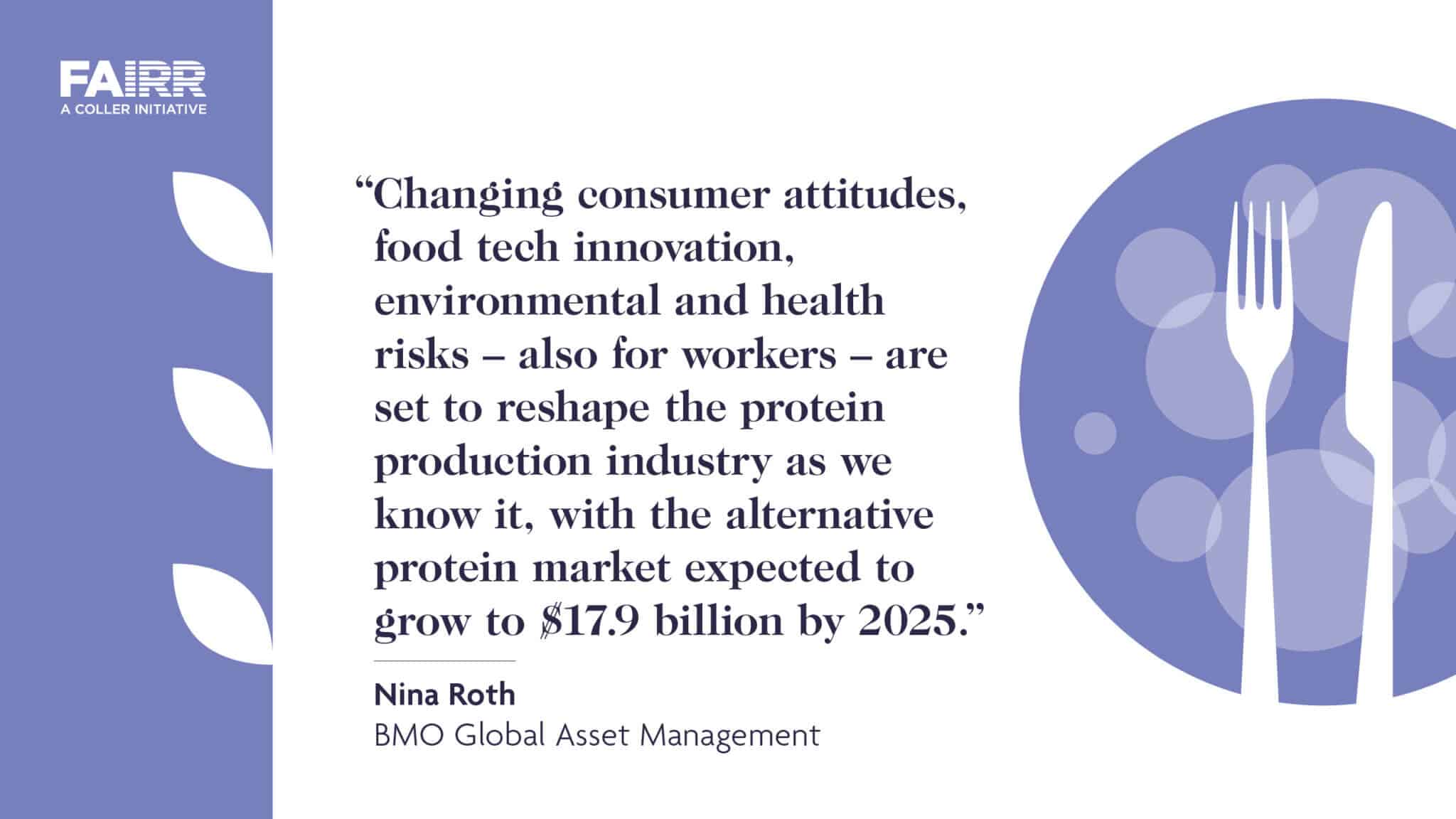 Hanneke Faber, President, Foods & Refreshment, Unilever contacted us to say: "We're delighted to be recognised as the leading food manufacturer in FAIRR's report on companies shifting to more sustainable protein sources. We are very supportive of the work FAIRR is doing to advocate for increased investment in this area. With half a billion Unilever products consumed every day, we have a responsibility and an opportunity to help transition towards a food system that is more resilient and more sustainable. Our ambition is to make it easier for people to eat more plant-based foods that are good for us, good for the planet and, of course, delicious at the same time."