When you think of the food of New York City, you might think of New York pizza, New York cheesecake, or New York pastrami. But in recent years, the city has embraced a new way of eating with more public institutions going plant-based.
Beginning in 2019 with NYC public schools adopting Meatless Monday programs, the trend expanded to include Plant-Powered Fridays in 2021. In 2022 Eric Adams, the city's first vegan mayor, took office. The city has since expanded the Plant-Based Lifestyle Medicine Program, which focuses on diet and exercise over medication, to five new hospital locations.
But what do New Yorkers think of the city's new plant-based initiatives? We surveyed over 700 New York City residents, including over 200 parents with children in the public school system, to find out.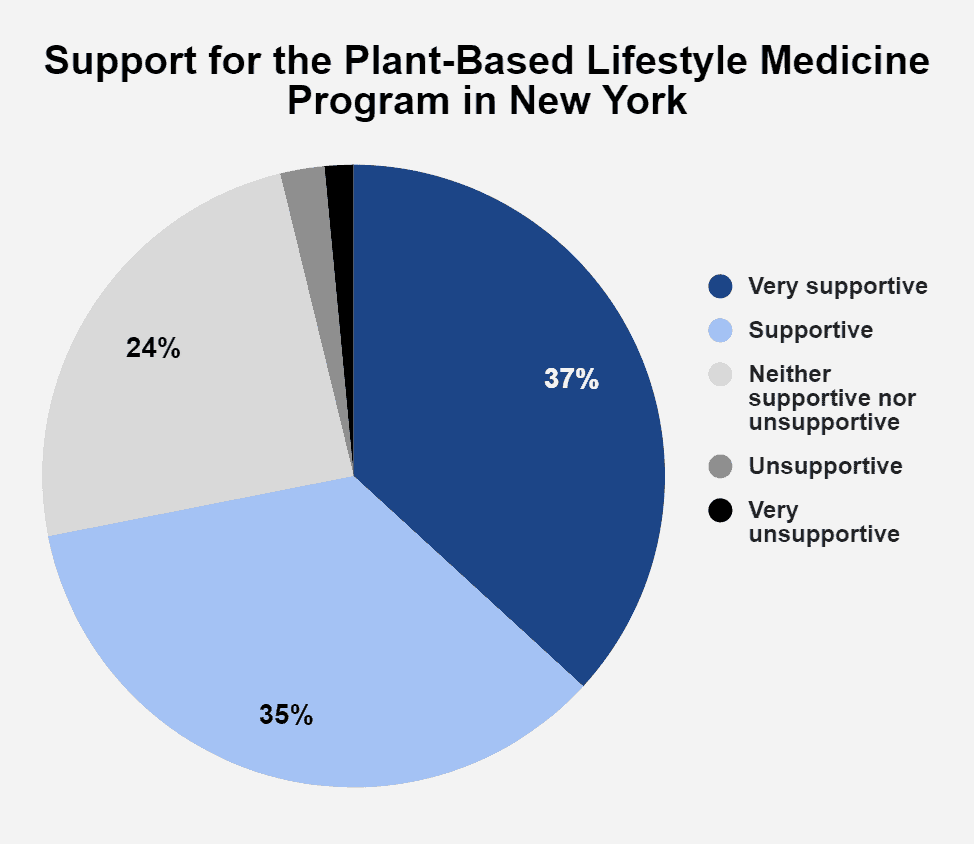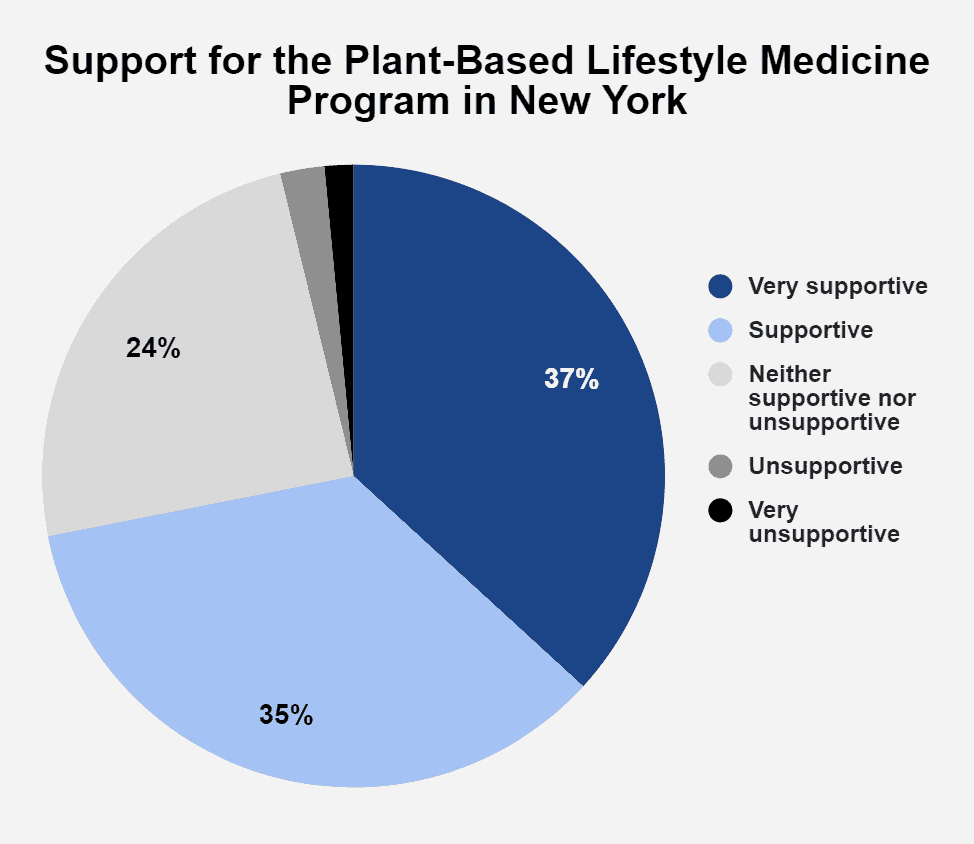 There was strong support for the Plant-Based Lifestyle Medicine Program among New Yorkers, with 72% supportive or strongly supportive of the initiative, and just 4% opposing it (24% were neutral).
Parents especially supportive of plant-based initiatives in NYC schools
Likewise, NYC residents were also supportive of the city's plant-based initiatives in schools, with 66% agreeing or strongly agreeing that they support Meatless Mondays and 62% agreeing or strongly agreeing that they support Plant-Powered Fridays. Just 12% and 11% opposed these initiatives, respectively, with 23-27% neutral.
Moreover, support for the school-based initiatives was even higher among parents with children in NYC public schools: 78% of parents agreed or strongly agreed that they supported Meatless Mondays, and 71% agreed or strongly agreed that they supported Plant-Powered Fridays, with just 7% and 9% disagreeing respectively.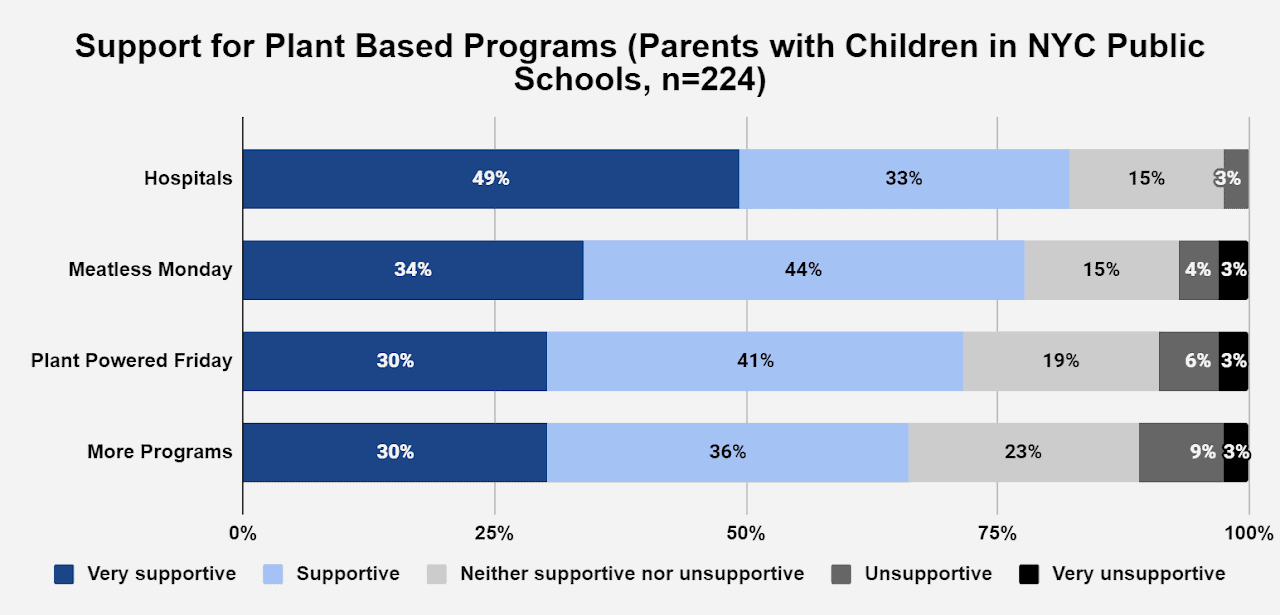 In fact, two-thirds (66%) of New York parents with kids in public schools agreed or strongly agreed that they would like to see more plant-based options offered by New York schools throughout the week.
"I think it's a great way to introduce children to a healthier way of eating," said one NYC parent. Another commented, "Anything nutritious for the kids is fine with me".
One parent said, "This is a great idea to help fight diabetes and other health issues youngsters may face." Another commented, "The city choosing to buy plant-based products is good for combating climate change – it's a good use of its buying power."
This article is reproduced with kind permission from plant-based industry researcher and data analyst Chris Bryant. Data collected and analysed in collaboration with Zoe Griffiths, recent graduate of the NYU Animal Studies Masters program.