A report by Singapore-based Asia Research Engagement has found that alt proteins will play a key role in tackling the climate crisis in Asian countries.
According to the researchers, it will be impossible to meet the Paris Agreement's goal of limiting global warming to 1.5°C without food system change. They recommend that the production of animal protein will need to start declining by 2030, while alt proteins should account for over 50% of protein production in most countries by 2060. This is especially important in Asia, as it is home to a large proportion of the world's population and meat consumption is currently rising as incomes increase.
"Transitional pathways from business as usual are critical"
The report calculates projected emissions from protein production in ten major Asian economies — China, India, Indonesia, Japan, Malaysia, Pakistan, the Philippines, South Korea, Thailand, and Vietnam — in a business-as-usual scenario. It finds that even with ambitious assumptions for mitigation, none are on track to keep protein-related emissions on target. This will risk food insecurity as well as climate crisis.
While emissions in some countries will be curbed slightly by falling populations, others — notably India and Pakistan — are still seeing rapid population growth, along with rising meat consumption. These countries will need at least 85% of their protein to come from non-animal sources by 2060.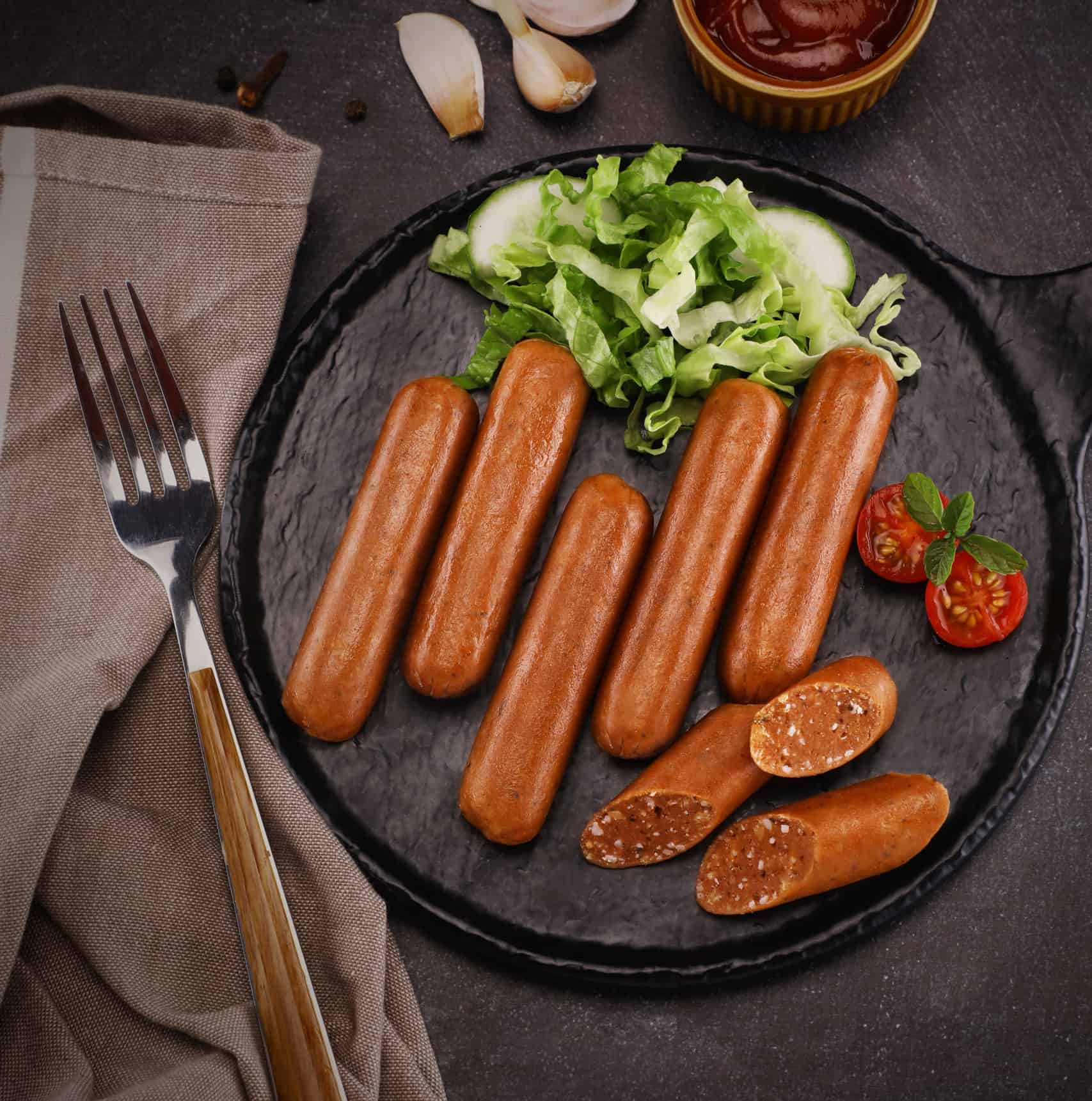 Solution pathways
According to the report, the transition goals are achievable with the help of targeted investment and supportive policies. For example, an expenditure of $730 billion in China between 2020 and 2060 would make it possible to build sufficient production capacity for the transition to alt proteins.
While the sums involved are large, the researchers note that there would be huge environmental and societal benefits to the transition beyond reducing emissions. These include lower land, water, and antibiotic use, less pollution, reduced deforestation and biodiversity loss, and less risk of diseases — including those spread by animal agriculture and those caused by overconsuming animal products.
Some Asian countries are already aware of the need for change; last year, Singaporean state investor Temasek said that plant-based proteins are an important way of improving food security. Furthermore, a recent report by Food Frontier found that five Asian countries — China, Singapore, South Korea, Japan, and Thailand — have huge market opportunities for alternative proteins.
"We see a great need for this sort of research, providing solution pathways for ten major Asian markets towards climate safety," said Andy Jarvis, Director of Future Food at Bezos Earth Fund, in the Asia Research Engagement report. "As novel work for the Asia region, transitional pathways from business as usual are critical for discussions with policy makers, companies and banks to demonstrate needs and opportunities for them to align and support a food system that helps us achieve the Paris climate goals."