Last month it was predicted that the biggest new movement in food for 2019 will be "#masculine plant powered". The food design expert who predicted this trend cites the enormous success of Derek Sarno's range for Tesco and his book Wicked Healthy as one example of this emerging trend.
We spoke with author and food expert Lisette Kreischer, who co-authored the book "Man.Eat.Plant" which was one of the influencers of this trend. In this second part of our investigation of the "hegan", we surveyed a sample of men around the world for their thoughts and opinions.
The term "hegan" has existed since 2013 but has seen a recent uptake in 2018, with various food manufacturers latching onto this notion in order to make vegan foods and other products more appealing to men. This August, the Telegraph reported on the subject, describing how it can often be far more difficult for men who are interested in converting to veganism than it is for women, due to social constraints and fear of being ostracised.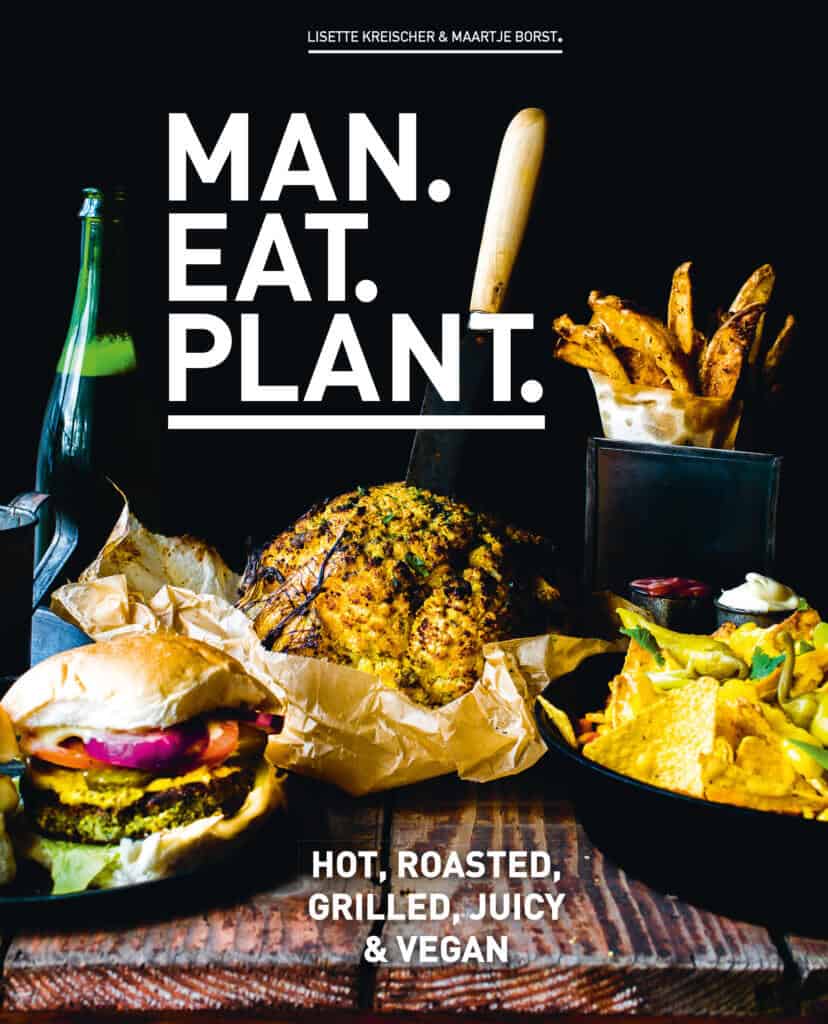 Vegconomist surveyed vegan men between the ages of 19 and 61 across eight different locations: South Korea, New York, UK (various towns and cities), France, Netherlands, California, Canada, and Spain, to gain an insight into the idea of the possible differences in motivation between vegans of both sexes, and that of the market for masculine plant-based food.
Reasons for becoming vegan
50% ethics
25% health

Syd Barnes, UK

25% other
Interesting comments: 
"I changed from vegetarian to vegan to help in my fight against cancer." Syd, UK.
Do you see the "hegan" trend as something positive?
Yes – 62%
No – 18%
Other – 20%
Interesting comments:
"I think that, for a short time, 'hegan' can be used positively to bring more traditionally minded males into alignment with a loving and compassionate movement by making veganism appear (to them) as more masculine." Anthony, UK.
"No. If hegan means being "vegan the male way" or "manly vegan", it sounds ridiculous. Ethical veganism is about compassion and selflessness. I think this "hegan" thing distorts the message, it would mean that being vegan or being compassionate is something that you should be ashamed of as a male." Alexandre, France
Do vegan males face being socially ostracised, either in your experience or that you have witnessed?
Yes – 54%
No – 18%
Other – 28%
Interesting comments
"Absolutely. Men face many negative social sanctions all the time for being vegan. It's what prevents many men from being vegan as they are afraid to stray from social norms. Veganism is seen by many as being feminine and homosexual." Ben, Canada.
"It very much depends on your (e.g geographical) situation regarding how much pressure there is to fit into any social expectations." Nick, UK.
What could be done by vegan manufacturers to make vegan products more appealing to men, if anything?
Participants overwhelmingly said that prominent male athletes should be used in association with vegan products to help them  appeal to men. They agreed that bodybuilders and other sportsmen would be a positive advertising message. 20% also mentioned price to be an important factor, with cheaper prices more appealing to the male consumer.
"Sponsorship of male dominated sports maybe. Associations with high-profile male celebrities, business leaders and sportsmen."
"They could launch marketing campaigns with well-known vegan men that destroy the vegan stereotype like body builders, strong men, MMA fighters and other athletes."
"Reasonably priced and tasty – that's all that matters to me!"
In your opinion, are some men interested in converting to veganism but feel concerned it would invite criticism from family or friends, or worry about being mocked for a supposed lack of masculinity?
The majority of respondents agreed that, in their experience, it is currently far less socially acceptable for men to be vegan, and  male vegans would likely receive criticism or ridicule from friends or family.
Yes -70%
No – 20%
Other – 10%
Interesting comments:
"I haven't even told my dad because of this so definitely, yes." Richard, UK
"In my opinion, I'd say there are a multitude of reasons why some men would refrain from making the transition to veganism but I'd guess that most of those reasons would boil down to fear. Fear of criticism, yes. Fear of ridicule, yes. Fear of not getting enough nutrients, yes. Fear of the unknown." Julian, Spain
Are there any products which you would feel too self-conscious in purchasing or ordering at a restaurant, as a male?
Interestingly, 100% of participants said no, there are no products that they would avoid or  associate with a lack of masculinity.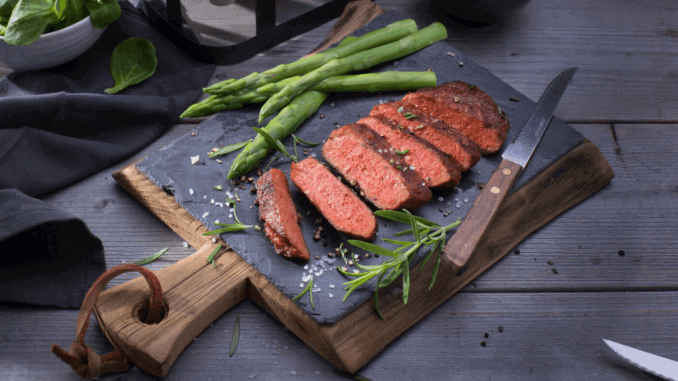 Can you name your favourite brands / products on the market right now?
Several vegan men named the same brands, and Vivera (in particular their veggie steaks and burgers) was at the top of the list alongside favourites Just Mayo, Ben and Jerry's ice cream, and predictably, the Beyond Burger. The new Iceland range was also cited several times. Here is a list of the most cited brands and products.
Beyond Burger
Just Mayo
Quorn 'Hot and Spicy Vegan Burgers'
Vega protein powder

©Gardein

Iceland's new range including the "No Bull burger"
Amy's Roasted Vegetable Pizza
Amy's Sweet Chinese Noodles
Vegan Magnum
Follow Your Heart Vegannaise
Tesco vegan sausage rolls
Every Man Jack products
For a full list of the products stated or for further information about the results of this survey please email [email protected]
Finally, participants were invited to offer an additional comment or insight into the topic of male veganism:
"Men are often put off by the vegan movement being perceived as feminine or not 'macho' enough. Most men aren't interested in the politics of veganism to begin with, but the way it can improve their health & fitness as well as how they would be perceived by women, colleagues, family & friends." Doug, UK
"Lazy, greedy, selfish, uncaring and disconnected people are always the perpetrators of exploitation. Maybe to reach more people, vegan food needs to be: Easy (for the lazy), tasty and cheap (for the greedy), an element of personal gain (for the selfish)." Julian, Spain.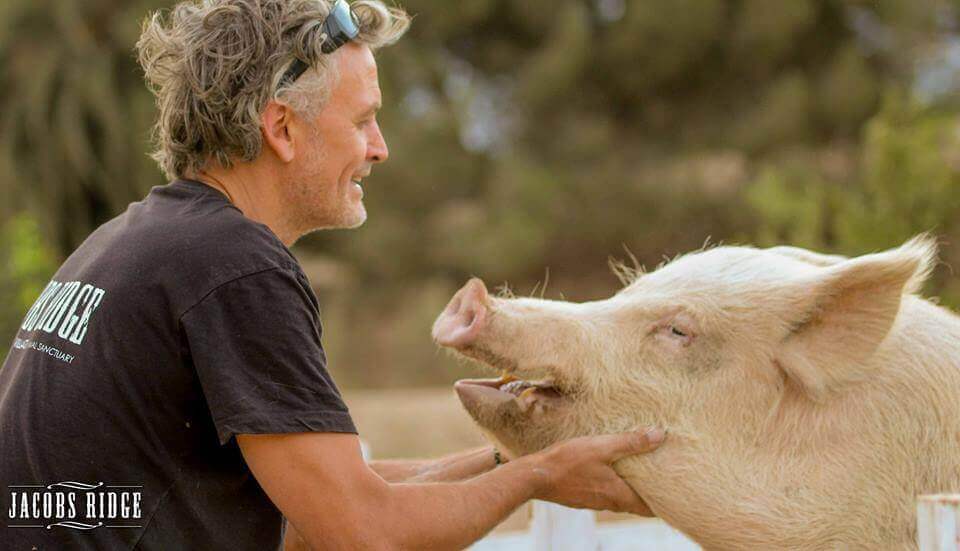 "There are lots of men now standing up and showing not only that masculinity is not dependent on meat or animal products, but that masculinity itself is outmoded and unnecessary as a form of identification. It doesn't mean it isn't hard to shift or let go of, particularly in cultures that work so hard to socialize us into fixed roles. I think in general the ideas of fixed roles are breaking down, and that we are entering a time of more fluidity in identifications and social constructions, and the rise of veganism is evidence of this, as people come to see that they can define their own ways of being aligned with their values. What businesses can do is to work with people to accommodate and celebrate the many ways that we can live just, peaceful, fulfilling lives that aren't stuck in terribly fixed, painful, harmful ways of acting. Let's deconstruct masculinity to the point where it becomes merely an anachronism."  Alex, UK