Veganz released its European Food Report for World Vegan Day yesterday, with more than 2,600 participants from all over Europe. Of the 69.1% of the omnivores, 27.2% can already imagine that in future they will turn to veggie alternatives, meaning that omnivorous lifestyles will be followed by less than 42% of Europeans.
Veganz published an excerpt from the large-scale study on nutritional behaviour in seven European countries. The report asks: how do vegans place particular importance in their shopping and eating habits? To what extent can flexitarians and omnivores imagine living without animal products in the future and what is the acceptance amongst Europeans of cultivated meat, laboratory cheese and insect protein?
How do Europeans eat?
The number of flexitarians, who deliberately consume meat less frequently, is now 22.9% in Europe. Although only 1.9% of people in Europe eat a vegan and 3.1% a vegetarian diet, 57.1% of European flexitarians can imagine switching to a vegetarian and 7.9% to a vegan diet in the future. Nearly 30% of the Germans interviewed say they would like to adopt a flexitarian diet. The results of the study are therefore in line with other German nutrition studies.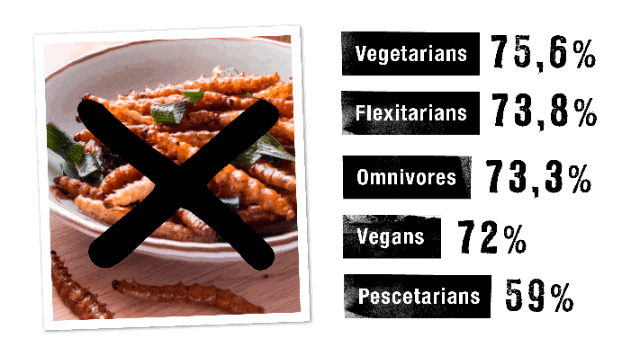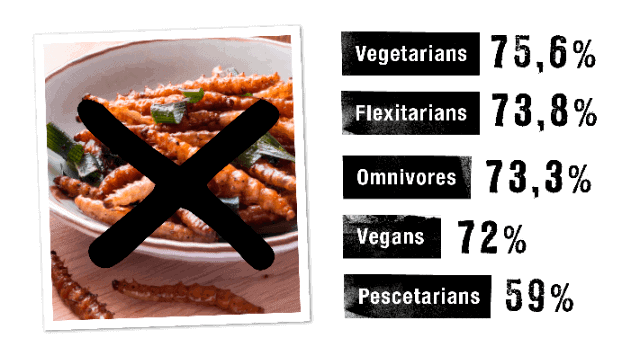 Around 24% of European CO2 consumption is attributable to the consumption of animal foods. A flexitarian diet with vegan products can significantly help to minimise the urgently needed overall reduction in the consumption of animal foods. The more flexitarians, the better it is for the environment. The results of the survey among omnivores confirm the trend of Europeans towards a low-meat diet.
These are the products vegans want
If you take a look at the results of the study, the appeal is: "Please, more sausage and cheese alternatives and baked goods! A full 45.5% of vegan Europeans (and 50.1% of Germans) miss sausage and cheese and would like to see more choice at the vegan cold cuts counter. In addition, many vegans hope that there will soon be more variety in bakery products (Europeans: 38.6%; Germans: 39.4%).