The Albert Schweitzer Foundation has published its second-ever ranking of the most vegan-friendly pizza chains in Germany. This time, the list is topped by Vapiano, which was in third place in 2018.
Vapiano offers two fully vegan pizzas and a range of other vegan main dishes. Plant-based cheese and meat alternatives are available as pizza toppings, and the chain also has several vegan sides and dressings. All vegan options are clearly marked on the menu.
In total, one-fifth of Vapiano's dishes are vegan, and the company actively promotes its vegan options on social media. However, the company has run into financial difficulties and its future is uncertain.
Call a Pizza retains its position in second place, with little change in its offerings since 2018. It has four vegan pizzas, more than any other major chain, but no other vegan dishes. However, some of its dips and dressings are vegan, and it offers dairy-free ice cream. Currently, there is also a limited-edition vegan burger available.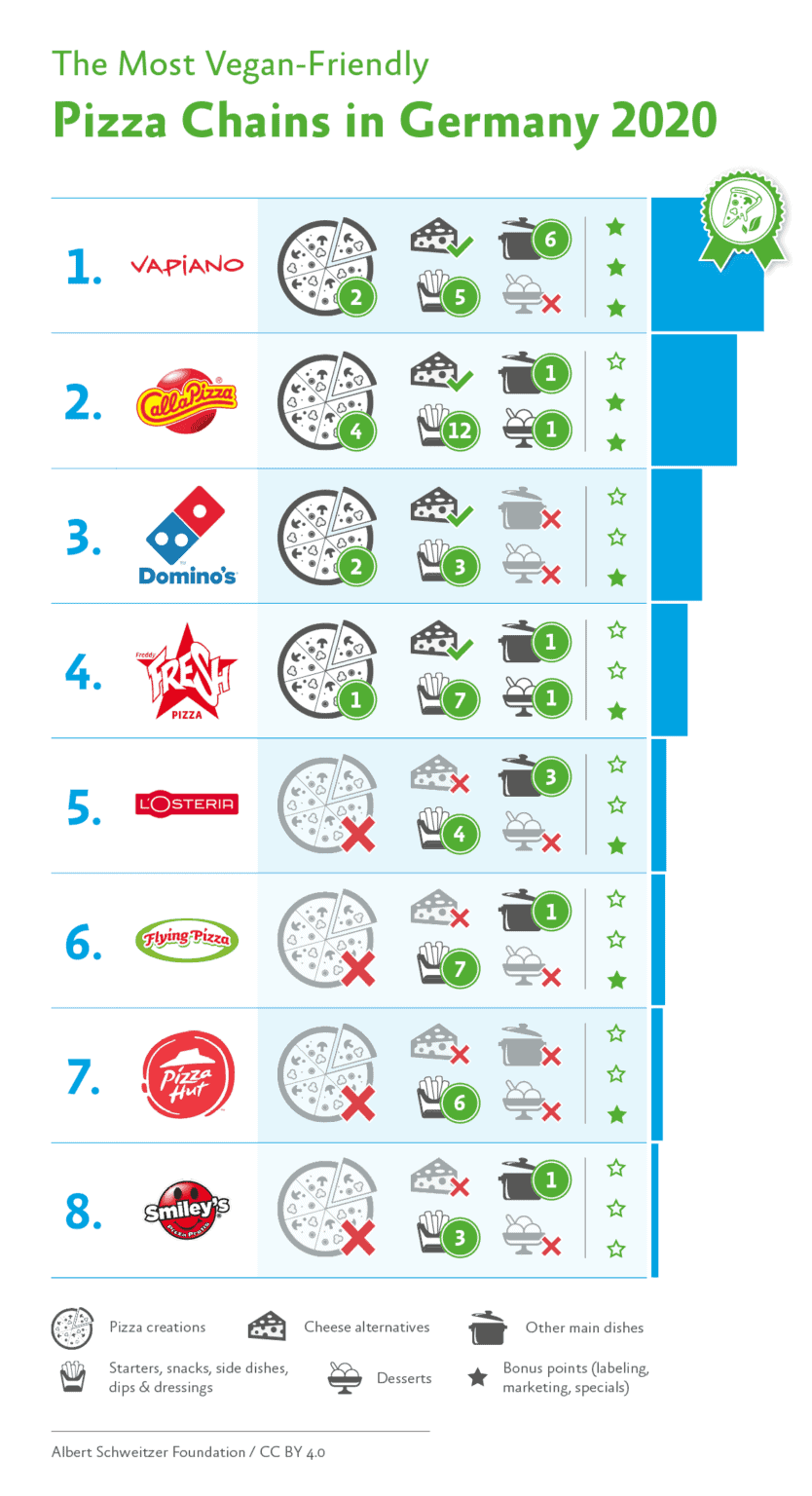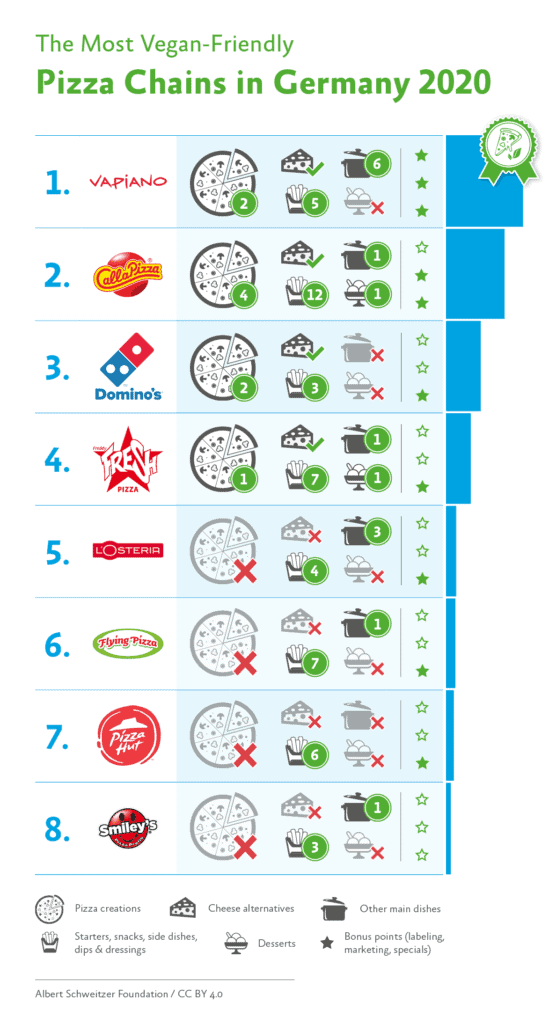 International chain Domino's is in third place. It has two vegan pizzas on the menu, but no other vegan options. (There is currently a third vegan pizza available, topped with vegan fillet pieces, but it's unclear whether this will become a permanent fixture.) Domino's has also been praised by The Albert Schweitzer Foundation for offering vegan cheese at the same price as dairy cheese.
Smiley's comes in last, having dropped from fourth to eighth position. Unlike most of its competitors, it hasn't increased its vegan range, and its only plant-based offerings are pizza buns and salad.
Vegan options have improved since 2018, with vegan cheese now widely available. However, there's still a long way to go — only four out of the eight major chains have a vegan menu, and meat alternatives are not yet widely used. The Foundation hopes that in future, large pizza chains will be more innovative when developing plant-based options.