A study conducted at the University of Applied Sciences Northwestern Switzerland (FHNW) recently examined the environmental impact of different burger patties and found clear advantages in Yeastup protein, which is upcycled from the beer brewing process.
A patty with proteins from brewery surplus yeast was compared with a conventional version made from beef and a vegan patty as a benchmark. The life cycle assessment according to ISO 14040 ff showed that Yeastin® can reduce the environmental footprint of a 113 g burger patty by 74 to 81%, depending on the indicator studied.
The research results from the Institute for Ecopreneurship at FHNW show: A vegan burger patty made from Yeastin® protein by Yeastup has an even smaller environmental footprint than one made from pea protein. Production from pea protein had the largest environmental impact on the conventional vegan patty (19 – 45%), while meat production of a classic beef patty resulted in between 84 and 98%.
A clear ecological advantage
In comparison, the environmental impacts of the yeastup alternative were significantly lower in all impact assessment methods. The main reason is obviously the higher global warming potential (GWP) of beef production. However, Daniel Gnos, founder of Yeastup AG, sees another crucial point: "Thanks to the use of an industrial by-product, Yeastin® requires no arable land, no cultivation, no irrigation and no pesticides. This is a clear ecological advantage over animal and plant sources."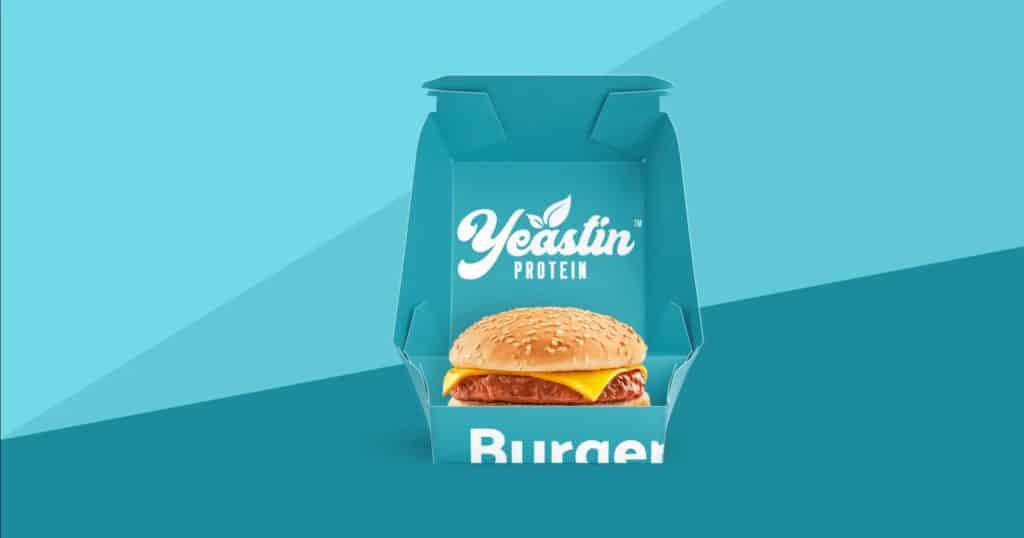 Reduced environmental footprint
A full 56% of the environmental footprint of Yeastin® is due to the substitution of spent brewer's yeast in its previous use as feed, which must be taken into account according to the requirements of the general guidelines for establishing an environmental footprint (PEF). Compared to pea protein, Yeastin® causes 81% less environmental impact, generates 74% less greenhouse gas emissions, and has an 80% lower cumulative energy demand.
Yeastin® has the potential to become a promising alternative to animal and vegetable proteins due to its significantly lower environmental footprint and nutritional properties. According to the company, Yeastin® is a high-quality protein powder that impresses with its purity, quality and, above all, neutral taste. Its excellent nutritional profile matches that of animal proteins. The range of possible applications is wide – not only as a basis for meat substitutes, but also, for example, in sports nutrition or as a base for cheese alternatives.
Sustainable nutrition for the future
Gnos believes his team is on a promising path to offering the food industry a sustainable and vegan protein alternative. "In our life cycle assessment study, we examined the environmental impact of producing protein from surplus brewer's yeast and using it as an ingredient in burger patties," he explains. "With these results, we hope to demonstrate to our current and future project partners in the food industry the potential environmental benefits of using protein from a high-value brewery residue using a global benchmark."
For more information, visit yeastup.com