TOGETHER WE CAN BUILD A BETTER FUTURE! 2020 has been an unforgettable year, with our attention divided between fears over coronavirus and anxiety over climate change. What has become increasingly obvious is that these two threats have something in common; both are heavily linked to our consumption of animal products.
Animal agriculture is responsible for an estimated 14.5 percent of all human-generated greenhouse gas emissions. Oxford University researchers found that almost every animal product creates far more emissions than almost every plant product. Quite simply, we cannot tackle climate change while we farm and eat animals on an industrial scale.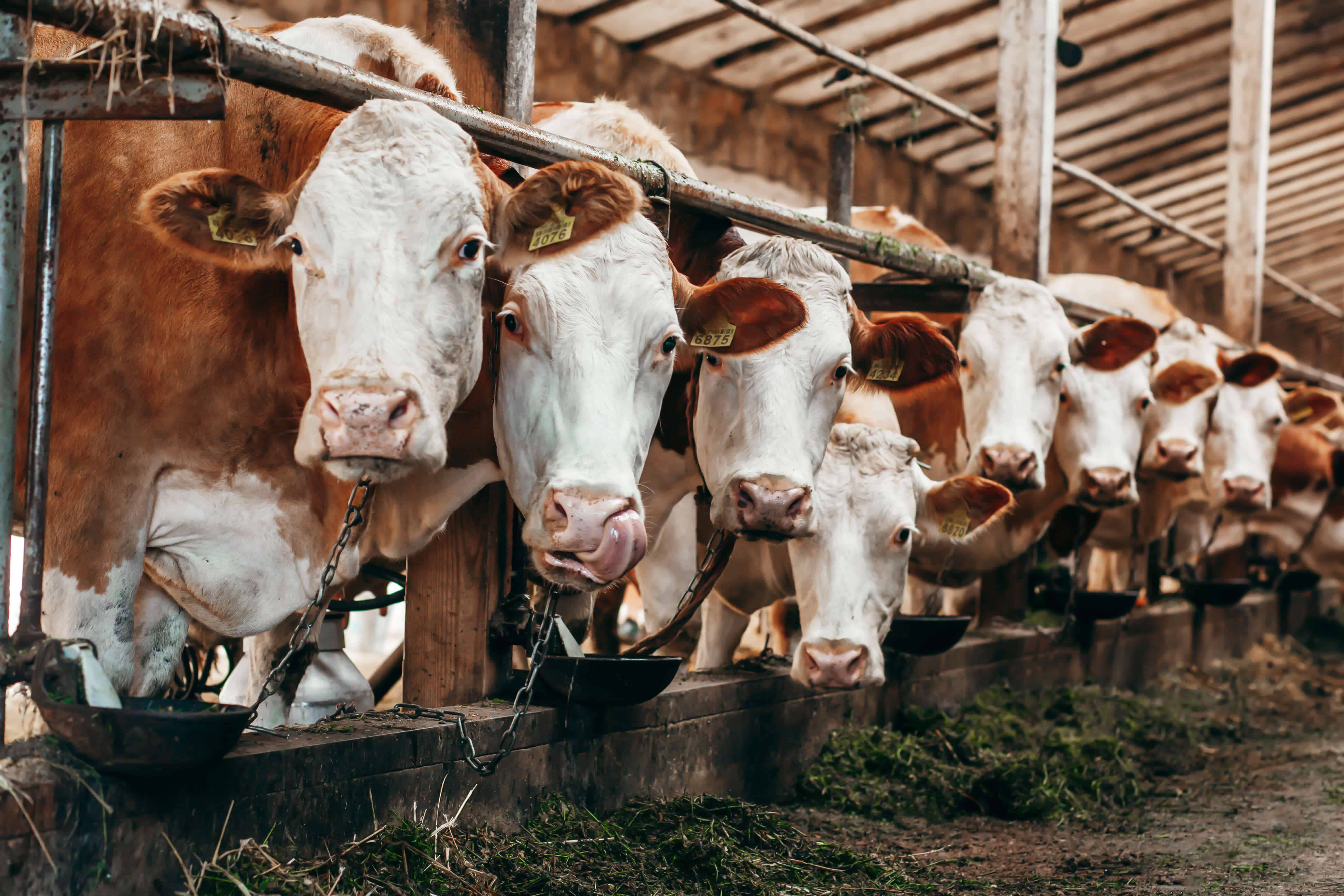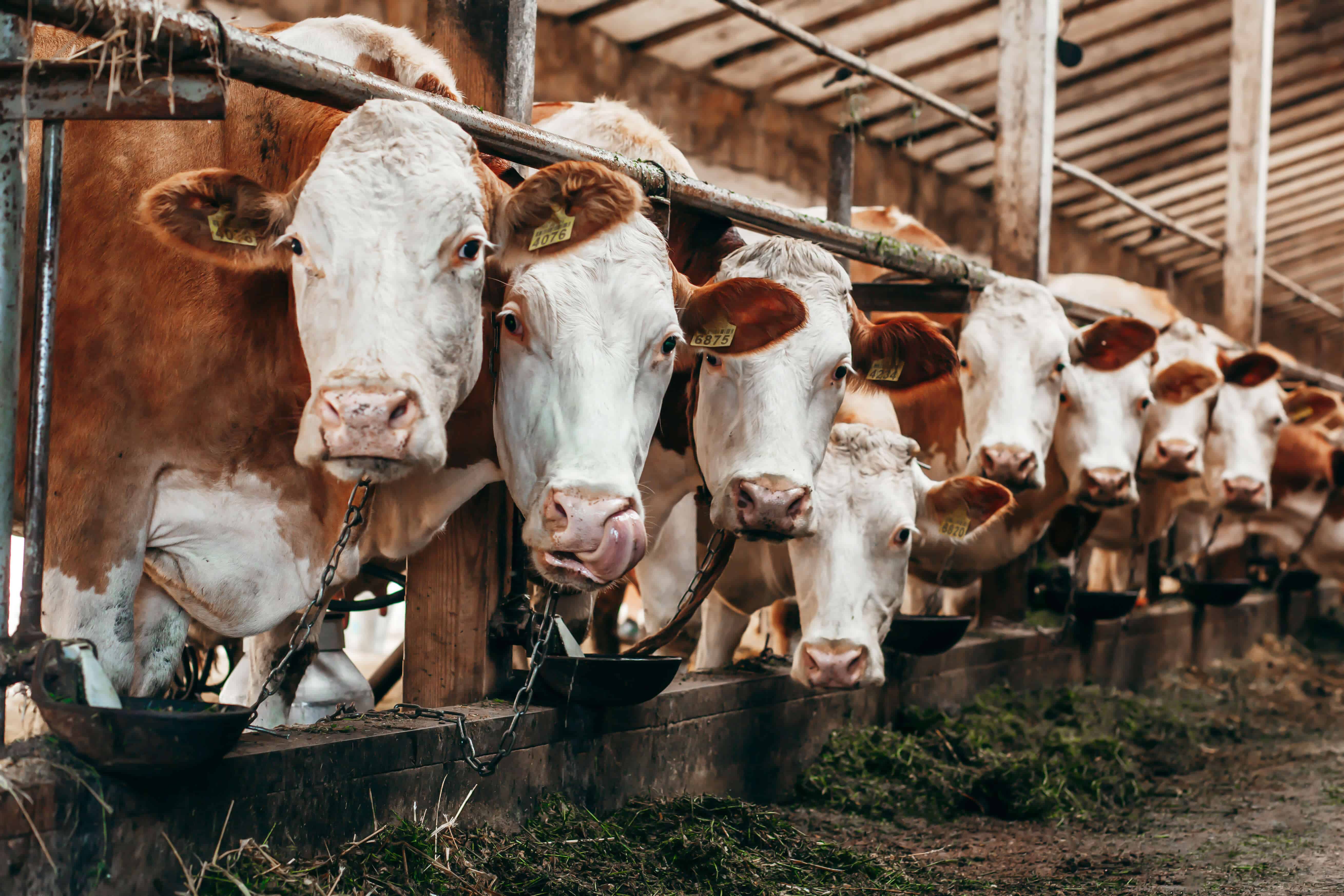 Pandemic experts warn that because of overcrowded, squalid conditions, factory farms – especially chicken farms – are breeding grounds for the next global pandemic.1 Already these farms have given us H1N1 (swine flu) and H5N1 (avian flu), the latter having a 60 percent mortality rate.2
More than one billion tonnes of food must be grown to feed the billions of animals we farm3 – far more than is needed if people were to eat plants. That farmland has to come from somewhere, and all too often it is taken from the wild.
In recent years, more than 80 percent of deforestation in Brazil was to graze farmed animals,4 and still more forests are destroyed to make way to grow crops to feed animals on farms around the world. Deforestation is serious for lots of reasons. It pushes wild species to extinction. It displaces indigenous peoples. It drives climate change. And it brings us in ever closer contact with wild animals and any viruses they may harbour, raising the risk of another pandemic.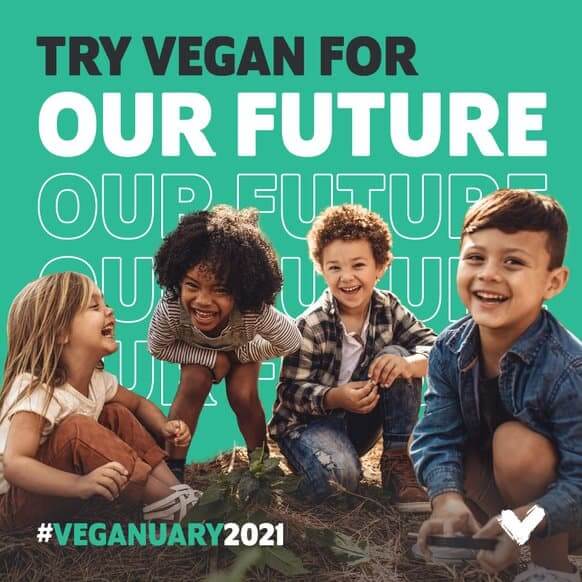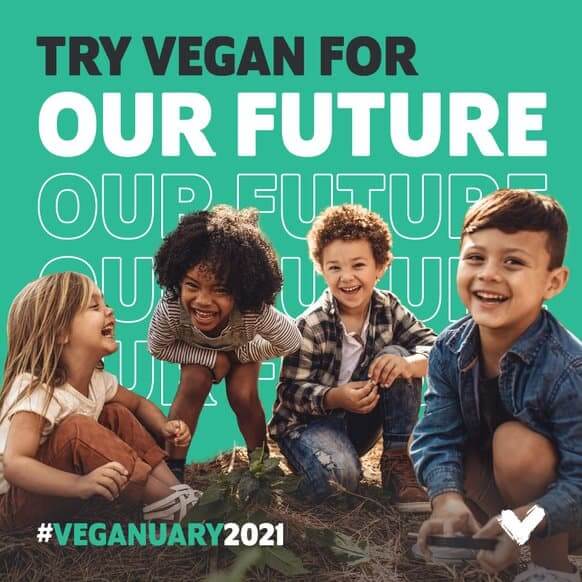 Catastrophic climate breakdown and global pandemics could not be more serious, but they are not inevitable. If we act now, the future can be better. So, let's go into 2021 with positivity and a determination to do all we can to protect our planet, its wild spaces and the health and wellbeing of all its inhabitants. To do that, we must change our diets.
Today, we are urging everyone to help build a better future by signing up to try vegan this January with Veganuary. Together, we can create a world that is kinder and safer for all.
Signatories
Alan Cumming

Actor
UK

Albert Schweitzer Stifung für unsere Mitwelt

NGO
Germany

Alicia Silverstone

Actor
US

Amelia Mist

Made in Chelsea Star
UK

Animal Libre

NGO
International

Anne Menden

Actor
Germany

Anthony Mullally

International rugby player
UK

Ariane Sommer

Model and Author
Germany

Ariel Kraselnik

Doctor
Argentina

Aveda (Estee Lauder)

Toiletries and cosmetics company
UK

Baroness Jenny Jones

Member of the House of Lords
UK

Bella Ramsey

Actor
UK

Benjamin Zephaniah

Poet
UK

Beverley Callard

Actor
UK

Bryan Adams

Musician
UK

Carl Donnelly

Comedian
UK

Caroline Lucas MP

Member of Parliament
UK

Centre for a Responsible Future

NGO
Singapore

Chris Packham

Broadcaster and naturalist
UK

Chrissie Hynde

Singer songwriter
US/UK

Christina Rees MP

Member of Parliament
UK

Crica Wolthers

Entrepeneur, angel investor, CEO Zen App
Brazil

Dakota Blue Richards

Actor
UK

Dale Vince

Football club owner and businessman
UK

Deborah Meaden

Businesswoman
UK

Derek Sarno

Chef and Director of Plant Based Innovation at Tesco
UK

Djurens Rätt

NGO
Sweden

Dotsie Bausch

Olympic Cyclist
US

Dustin Watten

International volleyall player
US

Edie Falco

Actor
US

Eliana Albasetti

Actor
Chile

Emiliano D'Avila

Actor
Brazil

Emily Fleeshman

Actor
UK

Emma Woods

CEO, Wagamama
UK

Enrico Rapalin

Audiovisual producer
Argentina

Eva Henderson

Nutritionist
Argentina

Evanna Lynch

Actor
UK

Fernando Gabeira

Journalist, writer, former Federal Congressman (Green Party)
Brazil

FNDPA – Fórum Nacional de Defesa e Proteção Animal

Animal Protection NGO
Brazil

Friends of the Earth

Environmental NGO
UK

Fry's Family

Food producer
UK

Georgia Meacham

Actor & Model
UK

Green Monday

Social Venture Group
International

Greenpeace UK

Environmental NGO
UK

Heather Mills

Model, skier and businesswoman
UK

Henry Smith MP

Member of Parliament
UK

India Reynolds

Model and influencer
UK

James Moore

Actor
UK

Jamie-Lee Kriewitz

Singer
Germany

Jane Fallon

Author
UK

Jane Goodall

Primatologist
US/UK

Jasmine Harman

TV presenter
UK

Jason Gillespie

Cricketer
Australia

Jeff and Sandra Beck

Guitarist
UK

John Bishop

Comedian
UK

John Robins

Comedian
UK

Johnny Marr

Musician
UK

Jon Richardson

Comedian
UK

Jonathan Bartley

Co-Leader of the Green Party
UK

Josh Franceschi

Musician
UK

Julieta Valente

Writer
Argentina

Kaya Yanar

Comedian
Germany

Kellie Bright

Actor
UK

Kerry McCarthy MP

Member of Parliament
UK

Kuntal Joisher

Mountaineer
India

Leslie Clio

Singer
Germany

Lily Cole

Model, actor
UK

LiveKindly Co

Media outlet
UK

Liz Solari

Actor
Argentina

Lucas Reiber

Actor
Germany

Lucy Watson

Model and influencer
UK

Made with Luve

Food Producer
Germany

Marcela Manuzza

Nutritionist
Argentina

María Paz Orrego

Nutritionist
Chile

Marie Wegener

Singer
Germany

Matías Vega

Actor
Chile

Matthias Weidenhöfer

Actor
Germany

Mayim Bialik

Actor
US

Meatless Farm Co

Food producer
UK

Melanie Joy

Founding President of Beyond Carnism
US

Moses Pelham

Rapper
Germany

Natalia Rosa

Actor
Brazil

Nico Soto

Doctor
Chile

Oli Sykes

Musician
UK

Oliver Petszokat

Singer
Germany

Oumph!

Food producer
UK

Patrik Baboumian

Strongman
Germany

Paul McCartney

Musician
UK

Peter Egan

Actor
UK

Peter Tatchell

Human rights campaigner
UK

Prof. Daniel Braga Lourenço, PhD

Coordinator at the Centre for Environmental Ethics – UFRJ
Brazil

Prof. Paula Brugger, PhD

Ecological Justice Observatory Research Group – UFSC
Brazil

ProVeg International

NGO
Germany

Quorn

Food Producer
UK

Rebecca Callard

Actor and TV script writer
UK

Ricky Gervais

Comedian
UK

Sage Kotsenburg

Olympic Snowboarder
US

Sam Carter

Musician
UK

Sara Pascoe

Comedian
UK

Seth Tibbot

Founder and Chairman of The Tofurky Company
US

Soledad Pérez

Politician
Chile

Stefan Eck

Former Member of the European Parliament
Germany

Steffen Groth

Actor
Germany

SVB – Sociedade Vegetariana Brasileira

Brazilian Vegetarian Society NGO
Brazil

The Vegan Society

NGO
UK

Tig Notaro

Comedian
US

Tim Bengel

Artist
Germany

Ünsal Arik

Boxer
Germany

Vantastic Foods

Food Producer
Germany

Vegane Gesellschaft Schweiz

NGO
Switzerland

Veganz

Food Producer
Germany

Wheaty & Veggyness

Food Producer
Germany

Xuxa Meneghel

TV Broadcaster, actor
Brazil