Israeli startup Anina has developed plant-based ready meals packaged in capsules made from upcycled waste vegetables.
To make the capsules, the company takes vegetables considered too "ugly" to sell and slices them very thin. The vegetables are dehydrated, coated in laminate, and shaped into containers.
The capsules are then filled with ready meals — the current range includes a Vietnamese Bowl, Mediterranean Bowl, and Pasta Primavera, among others. These meals are packaged in capsules made from sweet potato, courgette, and tomato respectively, taking just eight minutes to cook in the microwave.
Anina is also planning to launch snack bars packaged in upcycled fruit, along with shelf-stable dried vegetables that can be rehydrated by consumers. The company's technology could help to reduce the huge quantities of produce currently wasted because it doesn't meet the aesthetic standards set by supermarkets.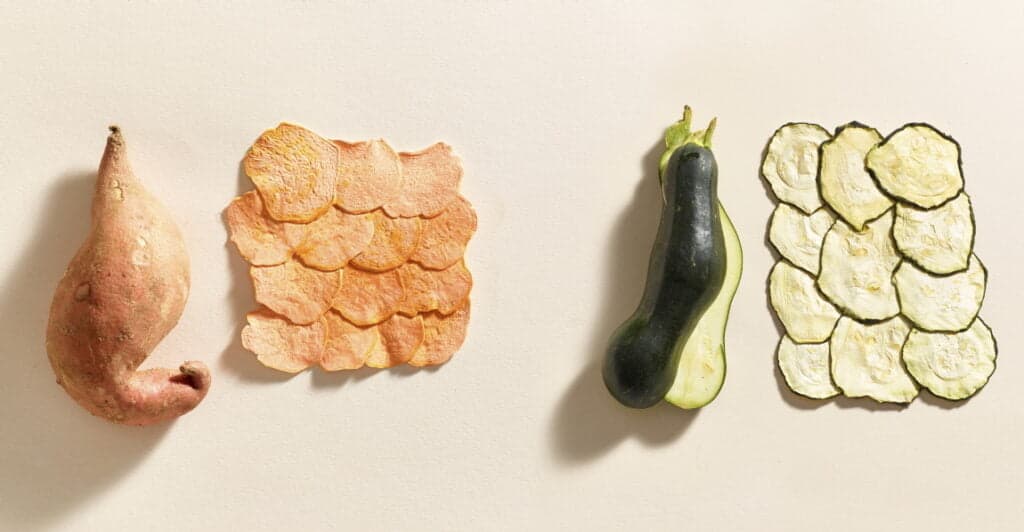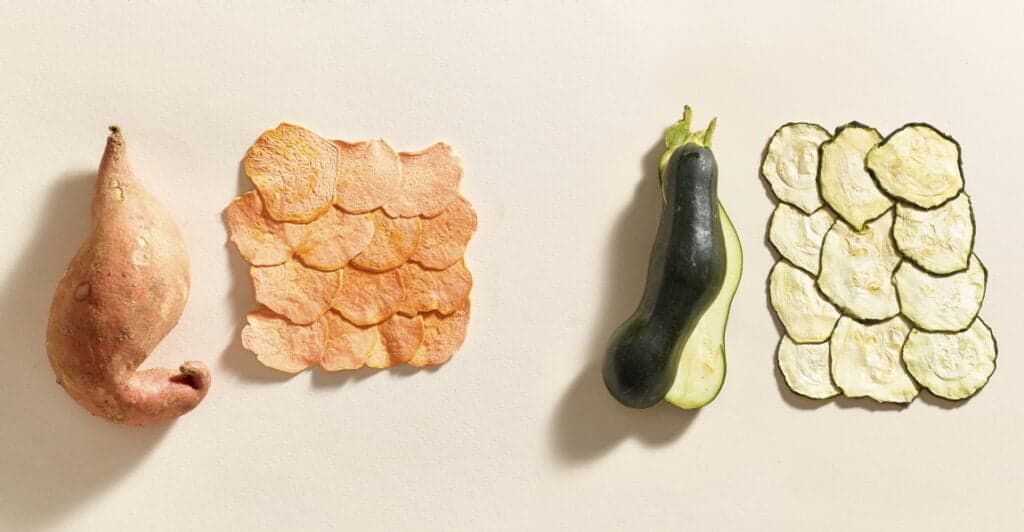 "We utilise our unique fusion of innovative technology, expertise in design, and knowledge in culinary arts to create magical foods," Anina co-founder and CEO Anat Natan said at an online event. "We aim to increase the usage of ugly produce in the food industry."
Sustainable packaging
As consumers increasingly demand a reduction in plastic packaging, many companies are working on alternatives. For the Women's EURO Final, Just Eat and UEFA collaborated with London-based company Notpla to offer fully biodegradable seaweed-coated packaging.
US company Ecovative has developed packaging made from mycelium, the root structure of mushrooms, while alt-dairy brands Oatly and NadaMoo! have switched to sugarcane packaging for their plant-based ice creams.
"The use of renewable materials is a value that is central to many brands. We believe it is not a trend, but the early stages of a total change in the marketplace for responsible companies," said Chris Johns, Vice President of Paperboard Sales & Marketing at Evergreen Packaging.