This year, food awareness organisation ProVeg International is set to host its Food4Climate Pavilion at COP27, the United Nations' climate change conference.
Organised in collaboration with 15 partners, the 130-square-meter pavilion will feature ten food and agriculture topics. This will be the first time COP has hosted pavilions dedicated to food system change, highlighting the environmental impact of the food industry to delegations from over 200 countries.
According to ProVeg, it will be impossible to meet climate targets without addressing agricultural emissions. Using the banner Diet Change Not Climate Change, the organisation will encourage UN member states to make plant-based food systems a part of their climate policy.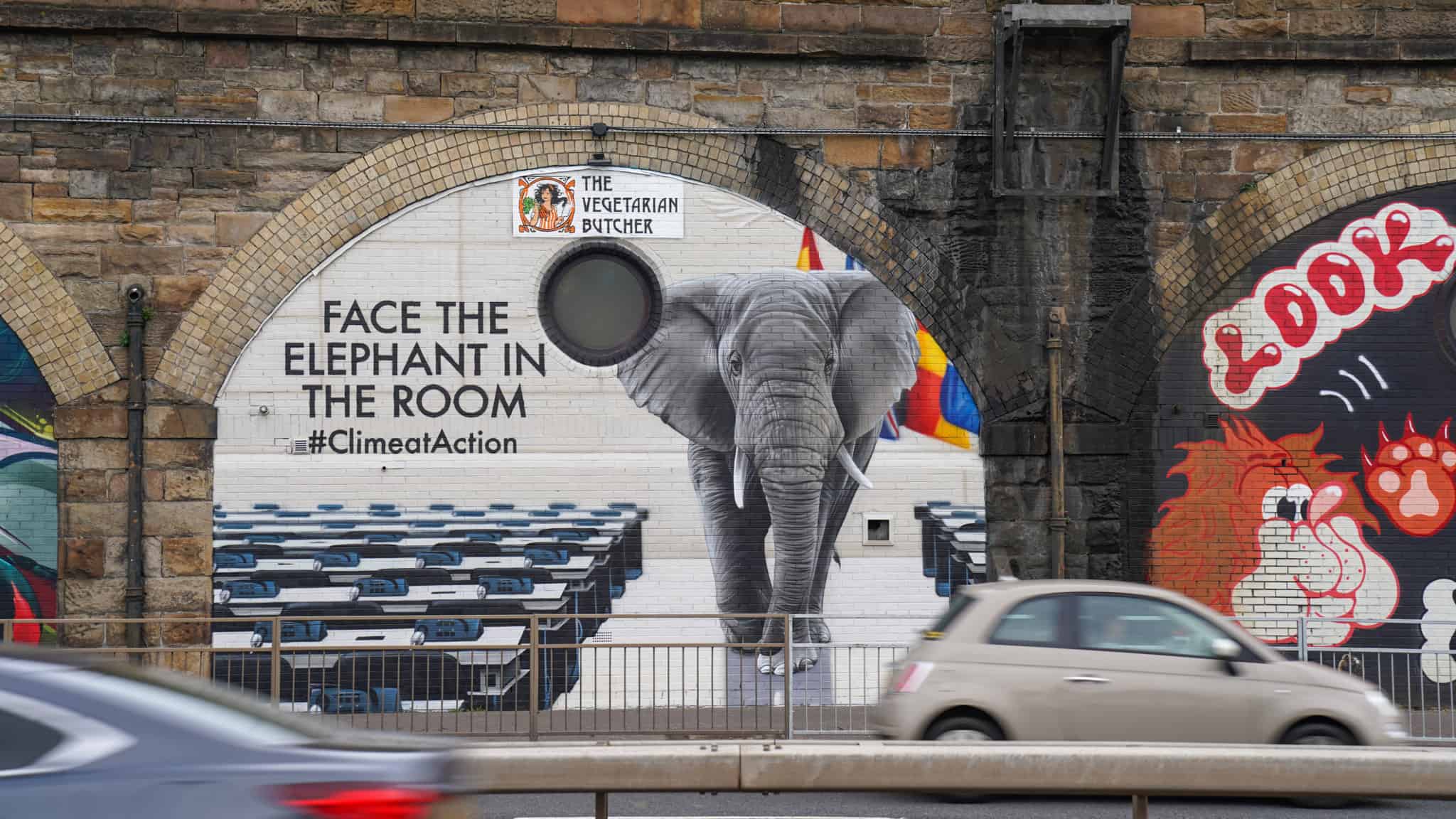 COP26 and the food industry
At last year's climate conference, COP26, there was considerable criticism of the absence of plant-based policy from the agenda. In an attempt to bring the issue to COP26's attention, The Vegetarian Butcher launched a campaign called Elephant in the Room, which included a mural near the conference venue in Glasgow. Bernat Añaños Martinez, co-founder of Heura, was a speaker at the event and condemned the fact that beef was served there.
In the aftermath of COP26, research by the FAIRR Initiative found that despite pledges made to cut methane and deforestation, the animal agriculture industry was unprepared to make the necessary changes.
"Approval by the UN to set up the Food4Climate Pavilion at COP27 really marks a tectonic shift in the UN's approach to food systems," said Raphael Podselver, Head of UN Advocacy at ProVeg. "We hope the pavilion will engage policymakers around the world to address the challenges posed by agriculture and encourage countries to embrace the solutions."
COP27 will take place in Sharm el-Sheikh, Egypt, in November.