The programme for the Food4Climate Pavilion, which will appear at this year's COP27 summit for the first time ever, has been published.
The Pavilion is supported by a range of organisations, including ProVeg International, Compassion in World Farming, and Food Tank. It will highlight the need to change the food system in order to meet climate targets.
"We cannot tackle the climate emergency without addressing food systems."
The venue will host daily talks, with opportunities for delegates from UN member states to network with NGOs, the commercial industry, academic institutions, and researchers. The following themes will be discussed:
Interaction of science and policy-making to guide food system change
Voice of young people on food systems and climate change
Just transition for farmers and farming communities
Food innovation and protein diversification
Adaptation and Agriculture Day: an official day set by the Egyptian Presidency
Animal agriculture, its land use and emissions
Gender equality and women's empowerment in food systems
Forests, indigenous peoples and local communities
Loss and waste in food systems
Healthy food for healthy futures: the plate and the planet
Food security and how food systems can bolster supplies.
The full programme can be found on the Pavilion's website.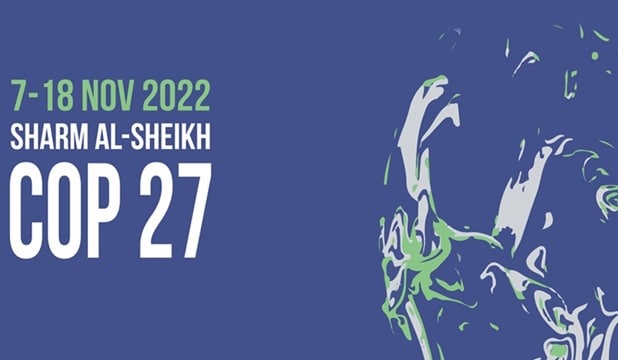 Food system change at COP27
This is the first year that COP27 will feature pavilions dedicated to food system change. Besides the Food4Climate pavilion, there will be the Food Systems Pavilion, hosted by a coalition of 15 organisations including Clim-Eat, Coalition of Action for Soil Health (CA4SH), and Environmental Defense Fund.
The coalition behind the Food4Climate Pavilion has also joined 160 other organisations in calling for mostly plant-rich food to be served at COP27.
"We need urgent action now that creates a just transition away from harmful resource-intensive agriculture and towards fair, healthy, humane, and resilient food systems," said Juliette Tronchon, spokesperson for the Food4Climate Pavilion coalition. "Through our programme of dedicated events, the Food4Climate Pavilion will significantly advance awareness among UN member states that we cannot tackle the climate emergency without addressing food systems."
The Pavilion will be located in the Blue Zone of COP27, which will take place in Sharm El Sheikh, Egypt, from November 6-18.