Australian materials science company Great Wrap has used potato waste to develop home compostable cling wrap.
The company was founded by husband and wife team Jordy and Julia Kay, who set out to disrupt reliance on petroleum-based plastics. They found a way to divert potato waste from landfill and create a wrap that breaks down into carbon and water in under 180 days.
Last month, Great Wrap raised $24 million in its Series A funding round, with investors including Groundswell Ventures, Springbank Collective, and Trail Mix Ventures. This will allow the company to set up a biorefinery with the capacity to manufacture 30,000 tons of wrap by the end of next year. If this target is achieved, Great Wrap will be Australia's largest cling wrap manufacturer.
US launch
Great Wrap is already available in Australia and will be launching in the US this month. The company plans to open a manufacturing facility in the country next year, adding to its two existing Australian facilities.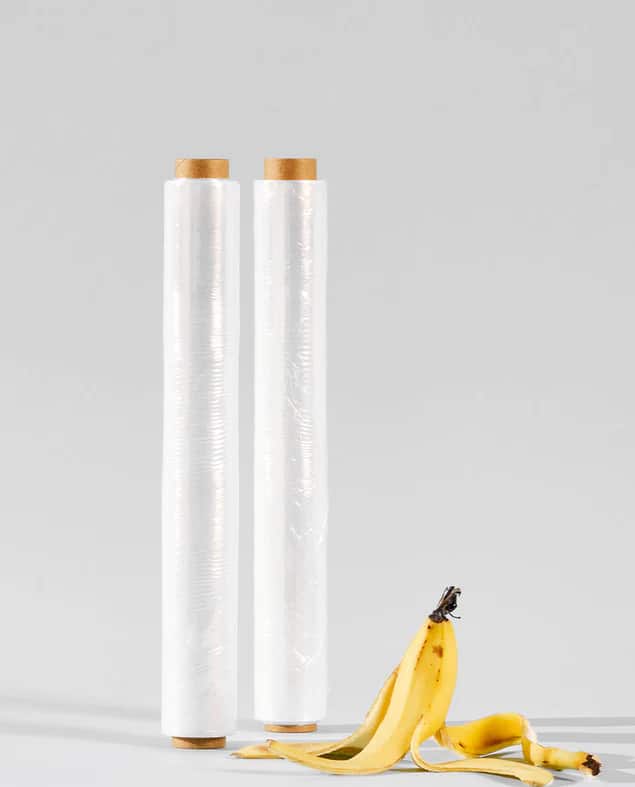 Great Wrap says it is on track to divert 50,000 tons of potato waste from landfill this year, with this figure potentially increasing to 300,000 next year following the US launch.
"We've made it possible for Australians to ditch plastic without changing their habits and plan to do the same in the U.S. We're proudly helping people take a step towards a more sustainable future, by making our compostable stretch wrap readily available at an affordable rate," said Julia.
Upcycled plants
Worldwide, companies are upcycling waste from plants in a variety of creative ways. For example, Israel's Anina takes vegetables discarded due to their appearance and uses them to make packaging for ready meals. In the UAE, Leukeather is turning river tamarind pods into a vegan alternative to exotic leather.
In a similar vein, Italy's High Society makes lighting with byproducts from the hemp, tobacco, wine, beer, and coffee industries, while Magnum recently collaborated with fashion designer Iris van Herpen to create a dress made from upcycled cocoa bean husks.