Million Dollar Vegan, the nonprofit organisation that famously challenged President Trump last year to try vegan in return for $1M for war veterans, has now launched "Take Pandemics off the Menu", with support from Evanna Lynch, vegan star of the hugely successful Harry Potter films.
Take Pandemics off the Menu, launched in honour of this year's World Environment Day, is the latest campaign from the organisation seeking to encourage more people to adopt a healthy vegan lifestyle. It is a direct response from figures who state that our global animal agriculture has caused the pandemics we are witnessing, COVID-19 being the latest. The campaign echoes words from Dr Jane Goodall, who also has recently spoken out against how animal agriculture is destroying our environment and devastating wildlife.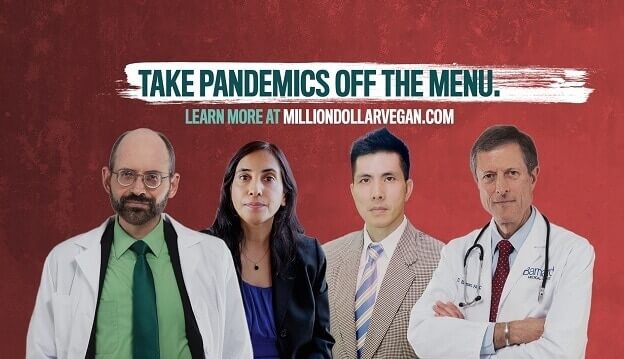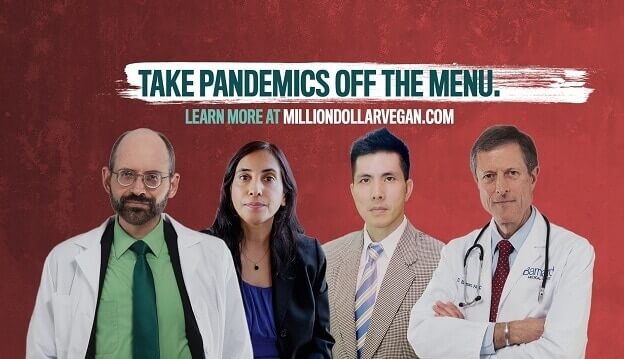 Whilst President Trump unsurprisingly didn't rise to the bait, the stunt was successful in attracting major publicity and support from high profile celebrities, world-renowned doctors and top athletes. Previous to President Trump, Pope Francis was approached in 2019. Unlike the President of the USA, His Holiness did respond with a blessing and support in the form of prayer, so a charitable donation of $100,000 was made to Chilis on Wheels in his honour.
Million Dollar Vegan is raising awareness of animal agriculture and how it is leading to environmental destruction, antibiotic resistance, and disease outbreak. As well as creating high profile campaigns promoting veganism it supports individuals too. The website has plenty of information and practical help for those wanting to try or continue to be animal-free.
A press release from the campaign states: "There is no future without change. When it comes to Planet Earth: we are the flood, but we are also the ark. We can choose to change the way we eat—or we can be subject to other changes like mass migration, species extinction, recurring pandemics, and a greatly diminished quality of life—but there will be no future without change."