The Planting Hope Company, maker of Hope and Sesame, announces it has become the 'world's first' plant milk brand to earn Upcycled Food Association (UFA) certification for its organic sesamemilk. The company is also expanding its distribution with Kroger, America's largest grocery chain, to introduce Hope & Sesame's new 48 oz refrigerated bottles.
"We're thrilled that the first commercialized sesame milk globally, is also the first plant milk to earn the Upcycled Certified mark"
According to Planting Hope, The Upcycled Certified Program is the world's first third-party certification program designed for upcycled ingredients and products. To qualify for designation, products must be made with surplus food or food by-products and contain at least 10% upcycled ingredients. Companies must also have verifiable supply chains and demonstrate a positive impact on the environment.
Made from the byproducts of sesame seed oil production, Hope and Sesame's milk provides 8 grams of complete plant-based protein and an excellent source of Vitamin D and calcium. As an ingredient, sesame seeds have been shown to be extremely sustainable – the crop requires little water to cultivate, can thrive in drought conditions, and provides an efficient, beneficial cover crop. Sesame seeds also self-pollinate and are considered bee-friendly.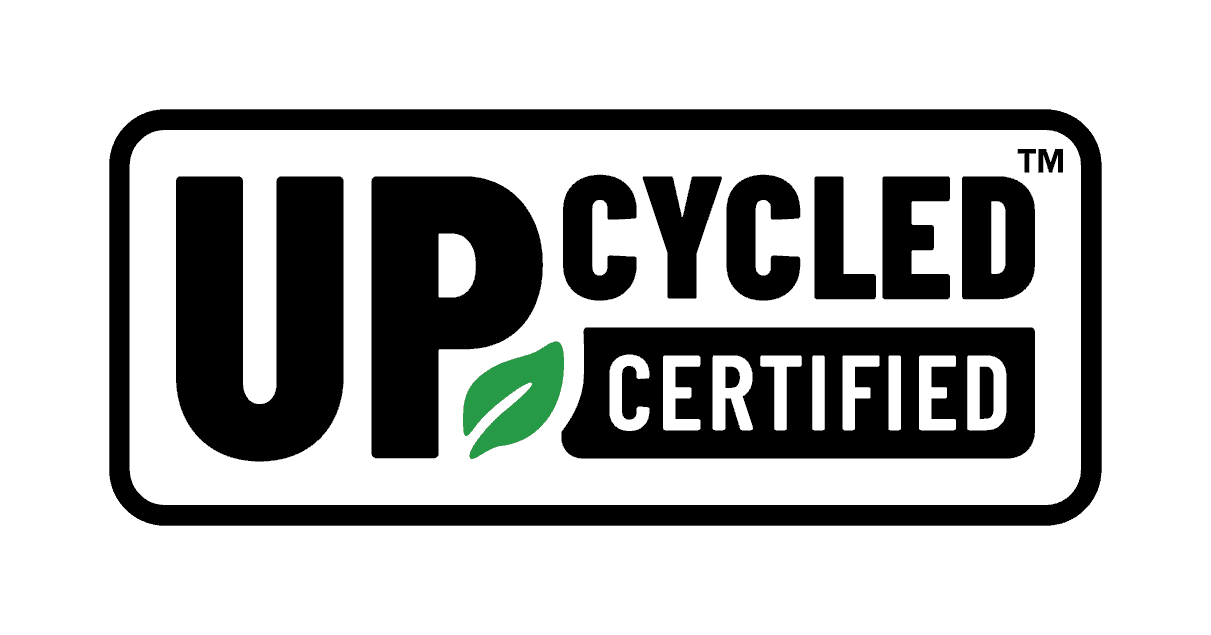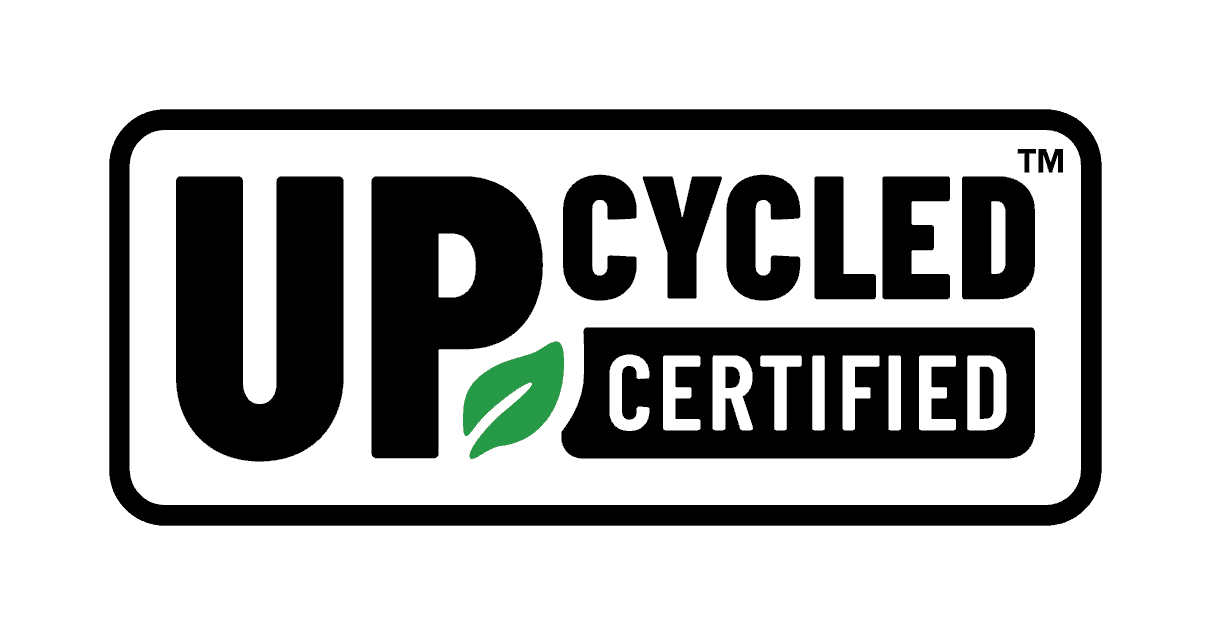 "Highly nutritious"
To make its products, Hope and Sesame says it upcycles the protein remaining after sesame seeds are pressed for oil.
"We're thrilled that Hope and Sesame Sesamemilk, the first commercialized sesame milk globally, is also the first plant milk to earn the Upcycled Certified™ mark from the Upcycled Food Association," said Julia Stamberger, Planting Hope CEO and Co-Founder. Our mission is to disrupt the plant milk space worldwide with a delicious and highly nutritious non-dairy milk option that's also highly sustainable and planet-friendly."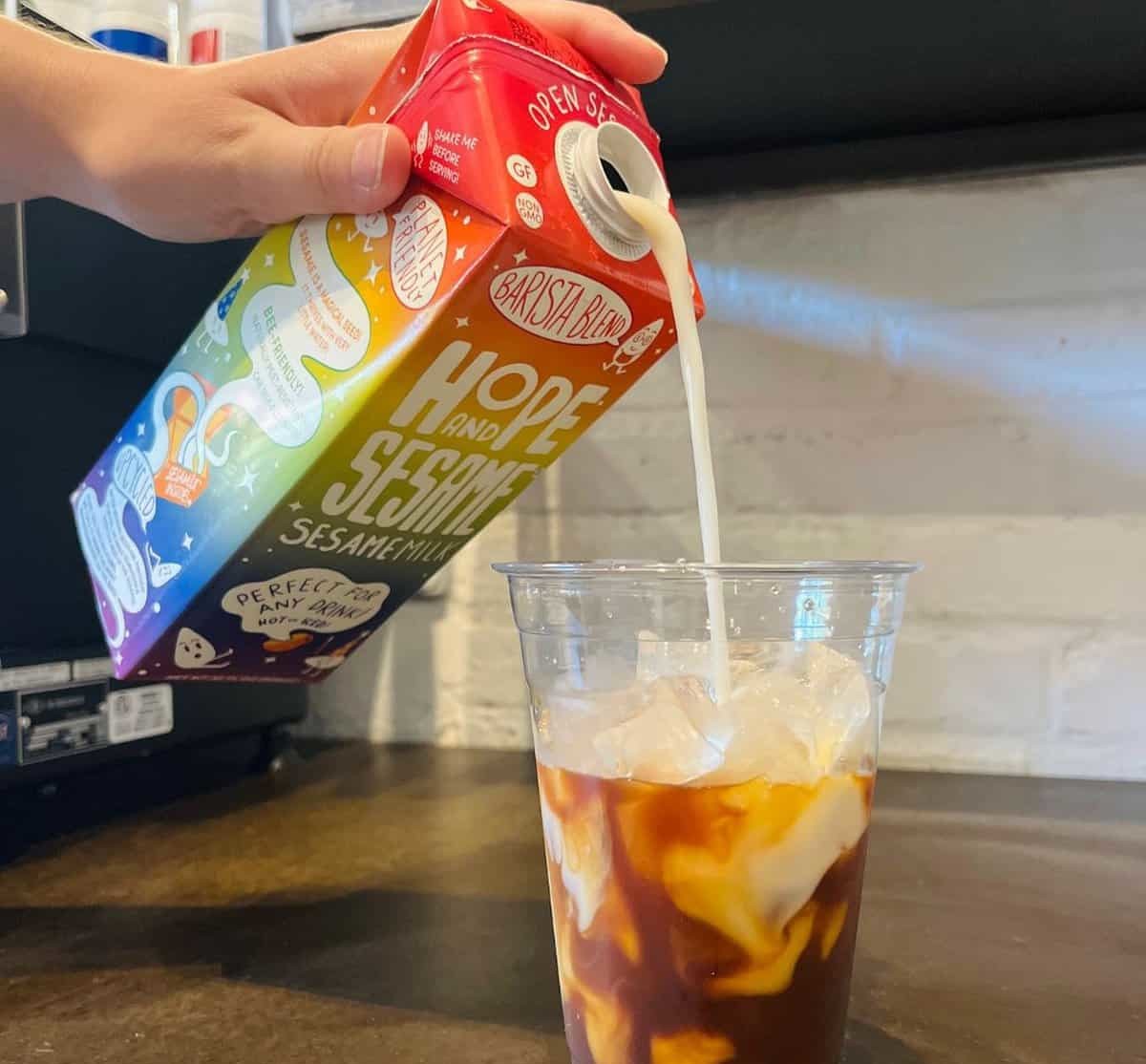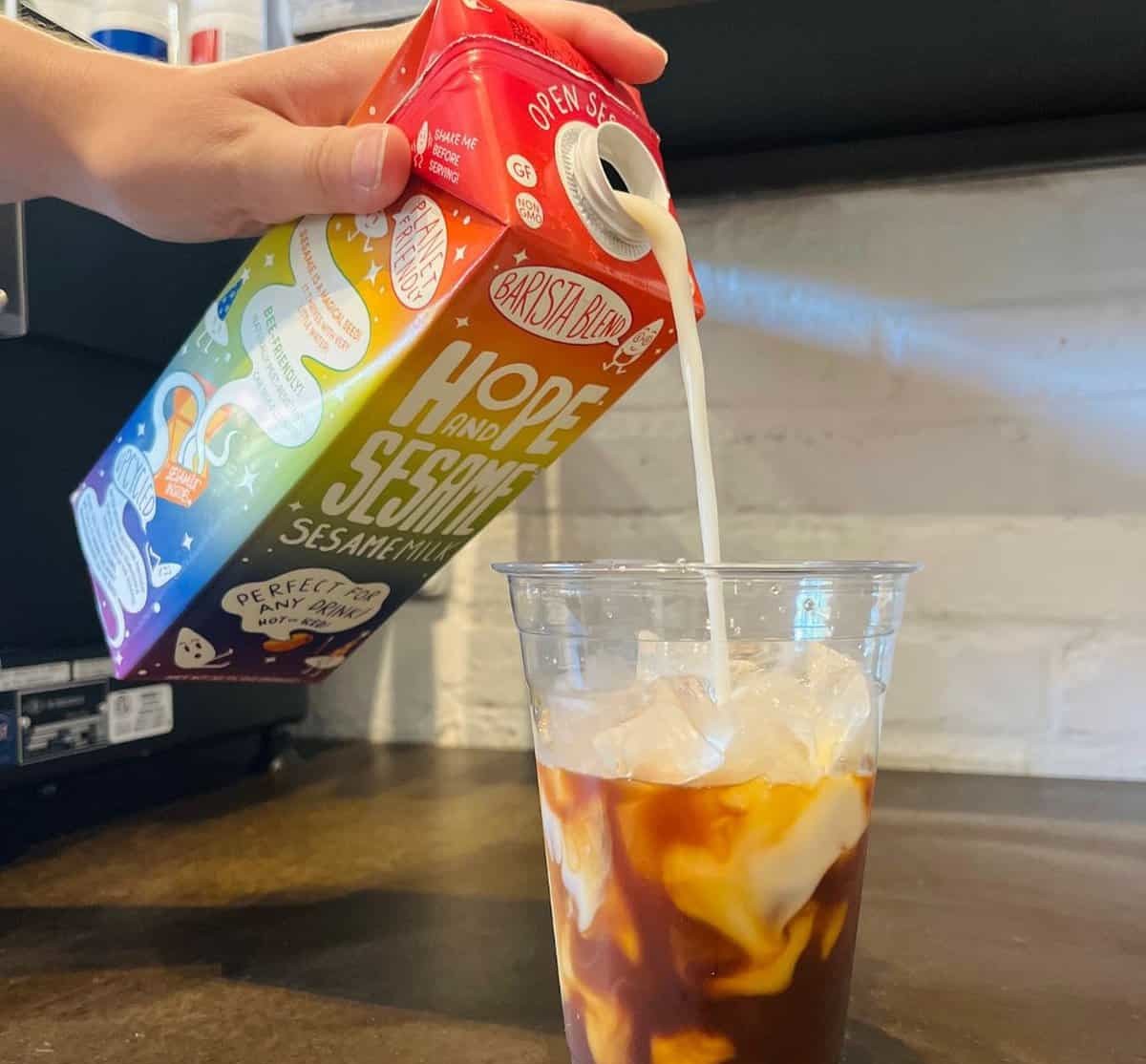 She continued, " As sustainability increases as a priority for consumers and as a boardroom-level topic for retailers, we foresee accelerated opportunities and demand for planet-friendly food and beverage products like Hope and Sesame Sesamemilk."
New bottles
In addition Upcycled certification, the brand is also debuting its first 48 oz. refrigerated sesamemilk at participating Kroger stores in two varieties: Unsweetened Original and Unsweetened Vanilla. Kroger already carries Hope and Sesame's shelf-stable offerings in several flavors.
The new bottles will be sold in the refrigerated Non-Dairy section at select Kroger-owned stores including Fred Meyer, Ralphs, King Soopers and Mariano's.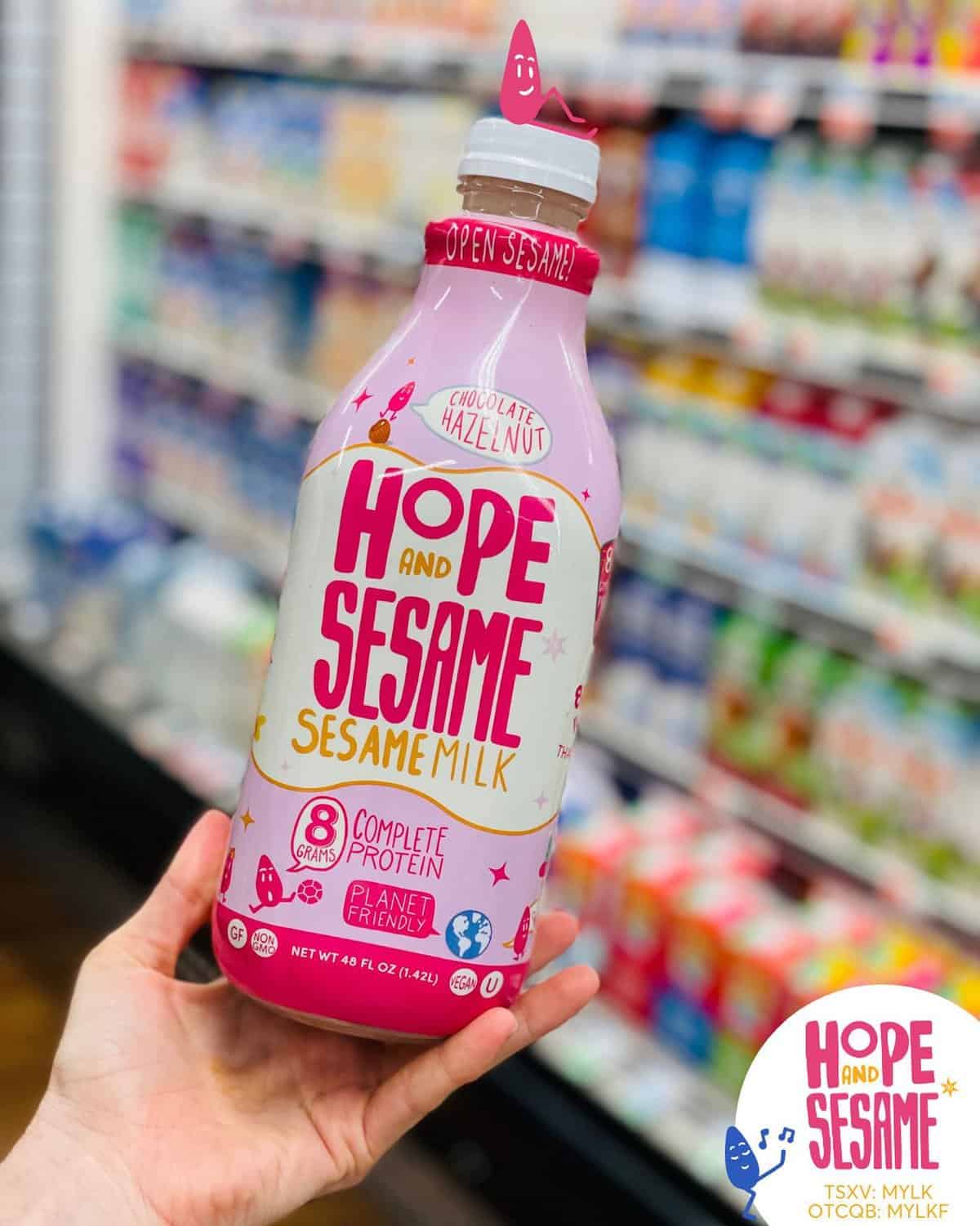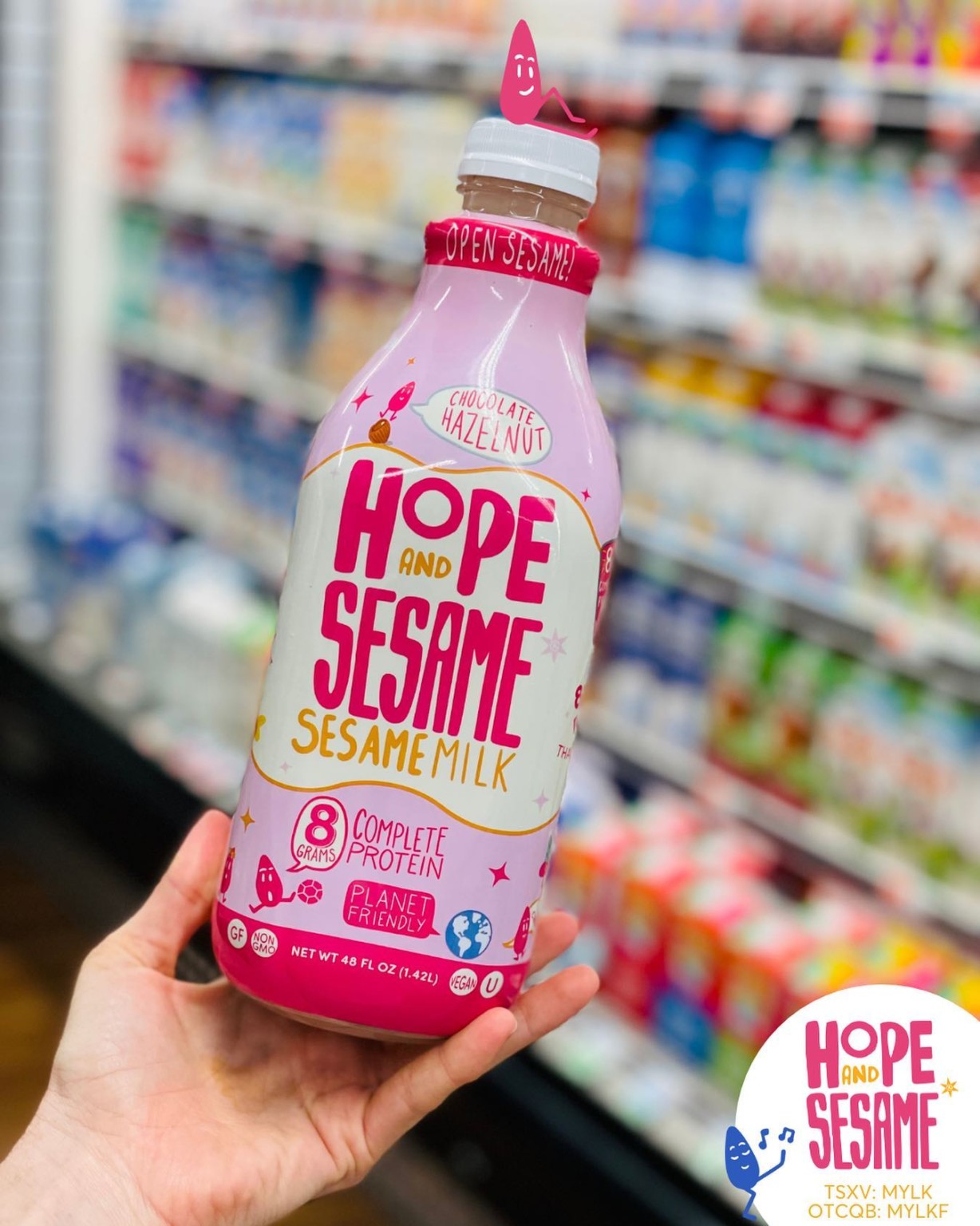 "Entering Kroger with our brand-new Non-GMO Verified refrigerated lineup of Hope and Sesame sesamemilk marks an important milestone for Planting Hope as we continue to scale operations and rapidly expand our retail footprint," said Stamberger. "We are excited to further our mission of providing ultra-nutritious, plant-based, planet-friendly food and beverage options to the loyal customers of the Kroger family."