Every year, two billion single-use period products end up in the ocean, creating pollution and posing a threat to wildlife. But now, one British company has set out to change that. OVIO is developing menstrual cups that will help reduce pollution — and better still, the profits will help support the Marine Conservation Society.
Based in Leeds, OVIO says its aim is to "break taboos around female health and sex." The brand was previously best known for its lubes, but has recently turned its attention to menstrual products. It decided to start with menstrual cups, reusable silicone cups that are inserted into the vagina during menstruation to collect fluids.
By choosing menstrual cups, people can help to reduce the estimated 74 million period products that find their way into the ocean every year. The idea appealed to OVIO because the cups aren't just eco-friendly — they also save people money in the long run, helping to fight period poverty.
Brands such as Mooncup and Lunette have been producing reusable menstrual cups for a while, but OVIO decided to go one step further in its quest for sustainability. The company will be donating 10 percent of its sales to the UK's leading marine charity, the Marine Conservation Society.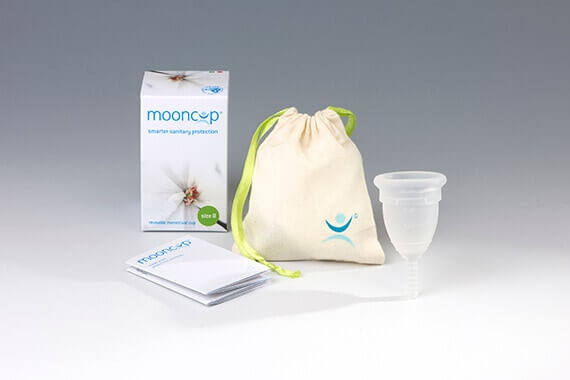 OVIO's cup comes in two sizes — small and regular. It will officially launch on October 21.
"When we looked at the market for menstrual products we were met with a bit of a bleak picture," the company says. "That's when we decided that it needs something more fun, more eco-friendly, and less 'sanitary'. Something that breaks the stigma around periods and that women want to buy and talk about. And that's how the OVIO cup was born."