Beyond Meat, a brand that needs no introduction, has absolutely dominated our timeline since vegconomist first launched in 2018. We caught up with Beyond's Chief Growth Officer, Chuck Muth to ask about the new facility in the Netherlands, expansion into the European market, price parity, and the new even "meatier" recipe.
What are your plans for Europe?
We have strong ambitions in Europe and localized production will enable us to better serve the growing demand for Beyond Meat's products throughout Europe. With the opening of the new Zandbergen co-manufacturing facility in Zoeterwoude, we expect to increase the speed, scale and efficiency with which we can reach our retail and foodservice customers across EMEA.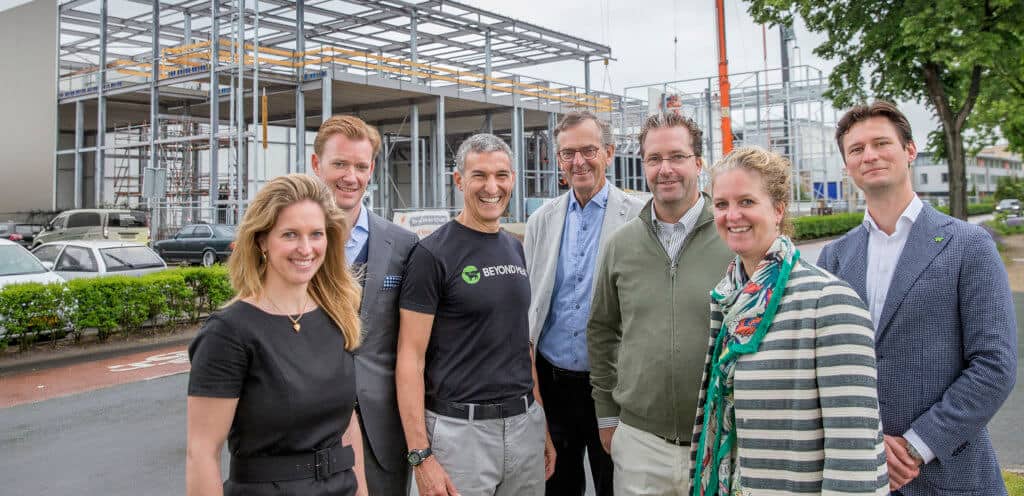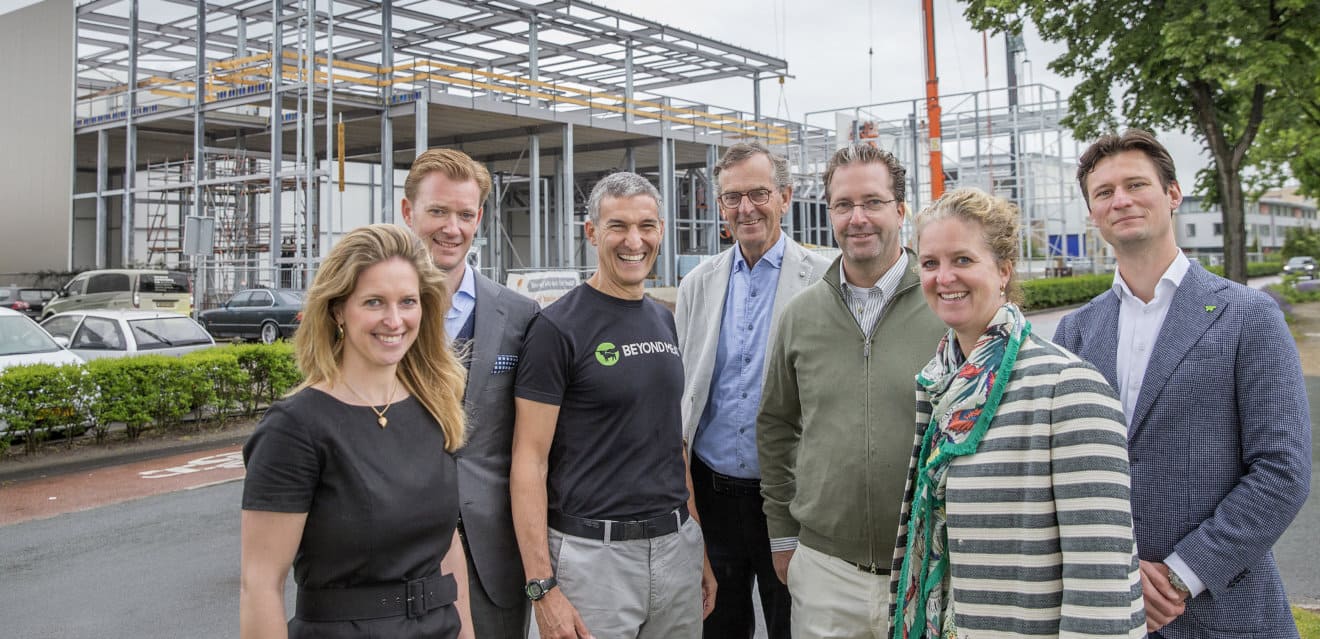 ©Zandbergen
In addition, Beyond Meat's vision is to be a global protein company and as part of that, we are committed to building an infrastructure capable of supporting our long-term growth. The new manufacturing facility we acquired in Enschede, the Netherlands is expected to be operational by the end of 2020 and will work in tandem with the Zandbergen co-manufacturing facility to allow for end-to-end production in Europe.
When will the new factory in Europe start production?
Our newly acquired manufacturing facility in Enschede is expected to be operational by the end of 2020.
What are the benefits of a production facility in Europe?
Having a manufacturing presence in Europe will not only bring production closer to the consumer, representing an investment in the markets and communities Beyond Meat serves, but also is expected to allow us to leverage local supply chains, improving Beyond Meat's cost structure and sustainability of operations.
As we continue to expand, we look to reduce costs so that we can pass along savings to customers and consumers by way of lower pricing and make our products an accessible option for all. We know that to be successful, we have to win on taste, win on nutrition, and ultimately win on price. As we grow and achieve economies of scale, we'll look to drop our pricing as quickly as possible and have set an internal goal to have at least one product in one meaningful category that prices at parity with animal protein by 2024.
"Now even meatier" — how did you change the recipe?
The new Beyond Burger is everything fans loved about the original Beyond Burger, but with a meatier taste and texture. It is the next step in Beyond Meat's journey toward building meat directly from plants that delivers a consumer experience similar to its animal protein equivalent.
Comprised of the same core parts as meat – proteins, fats, carbohydrates, and water – the Beyond Burger is made using simple, plant-based ingredients without GMOs, soy or gluten. Peas and rice provide the protein; beetroot provides the meaty red hue and coconut oil and potato starch offer mouth-watering juiciness and chew.
What's different?
Meatier beef-like taste and texture
Even stronger nutritionals –19g of protein with 32% less salt than the previous version available in-market
Protein source derived from a blend of pea and rice
Simplified ingredient list
European consumers want more sustainable products. How will you meet that demand?
With the new Zandbergen facility opening will soon come the debut of new packaging for both the Beyond Burger and Beyond Sausage available in EMEA. The lighter, more sustainable packaging will use fully recyclable trays and 30% less material overall by reducing paper and plastic use. In addition, the state-of-the-art Zandbergen facility is built to BREEAM Outstanding standards, which are among the highest and most widely accepted sustainability standards for buildings in Europe.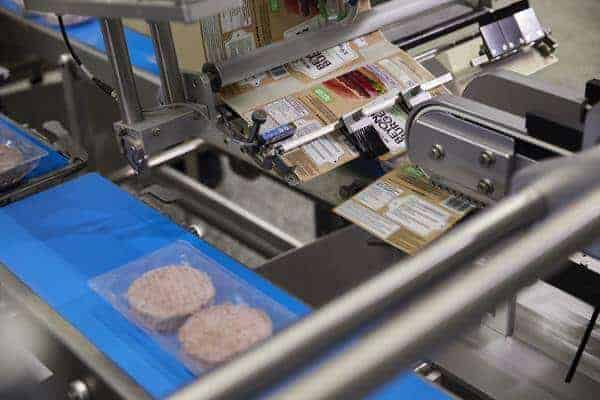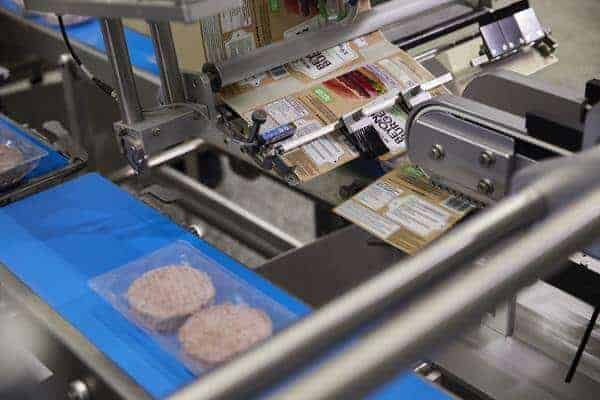 Which markets/regions will be served from your facilities in the Netherlands?
The facilities in the Netherlands will supply to all countries across the EMEA region.
What is the difference between the product portfolio that will be available in Europe and that in the US?
First and foremost, our focus is on delivering products that delight consumers by answering their need for delicious, nutritious and sustainable protein. We will continue to innovate across our three core platforms of beef, pork and poultry to introduce new product innovations. Any product currently available in the US we aim to scale globally, however we may adjust formats, flavours and offerings to best serve each region and/or localized market.
Who is the distributor for the German market?
In Germany, Beyond Meat works together with PHW Group, and recently expanded its partnership with distributor Zandbergen to Germany, where it now works with TMT Taurus Meat-Trading GMBH, located in Hamburg.
Are you planning communication campaigns to raise your brand awareness in Europe?
Building our brand awareness is a key part of our marketing efforts as we seek to be a global protein company. We recently launched our Why Go Beyond campaign, which showcases Beyond Ambassadors and friends sharing their own personal motivations that have driven them to shift to a more plant-based diet. As the role of food and health has never been more top-of-mind, we're encouraging our consumers to understand that the positive choices we all make, no matter how small, can have a great impact on our personal health and the health of our planet. Please visit our blog for more information.