Ojah, the Dutch company behind the chicken alternative, Plenti®, is bringing to market its latest plant-based innovation, which was 6 years in the making. Plant based manufacturer Ojah bv reveals that it will launch the "world's first vegan ribs" at FIE Paris 2019.
Plant-based ingredients producer Ojah BV, known in the industry for its chicken-alternative Plenti®, will launch the world's first vegan ribs in December, during the Food Ingredients Europe trade show in Paris. The ribs are made with Ojah's newly developed texture, called Heppi™.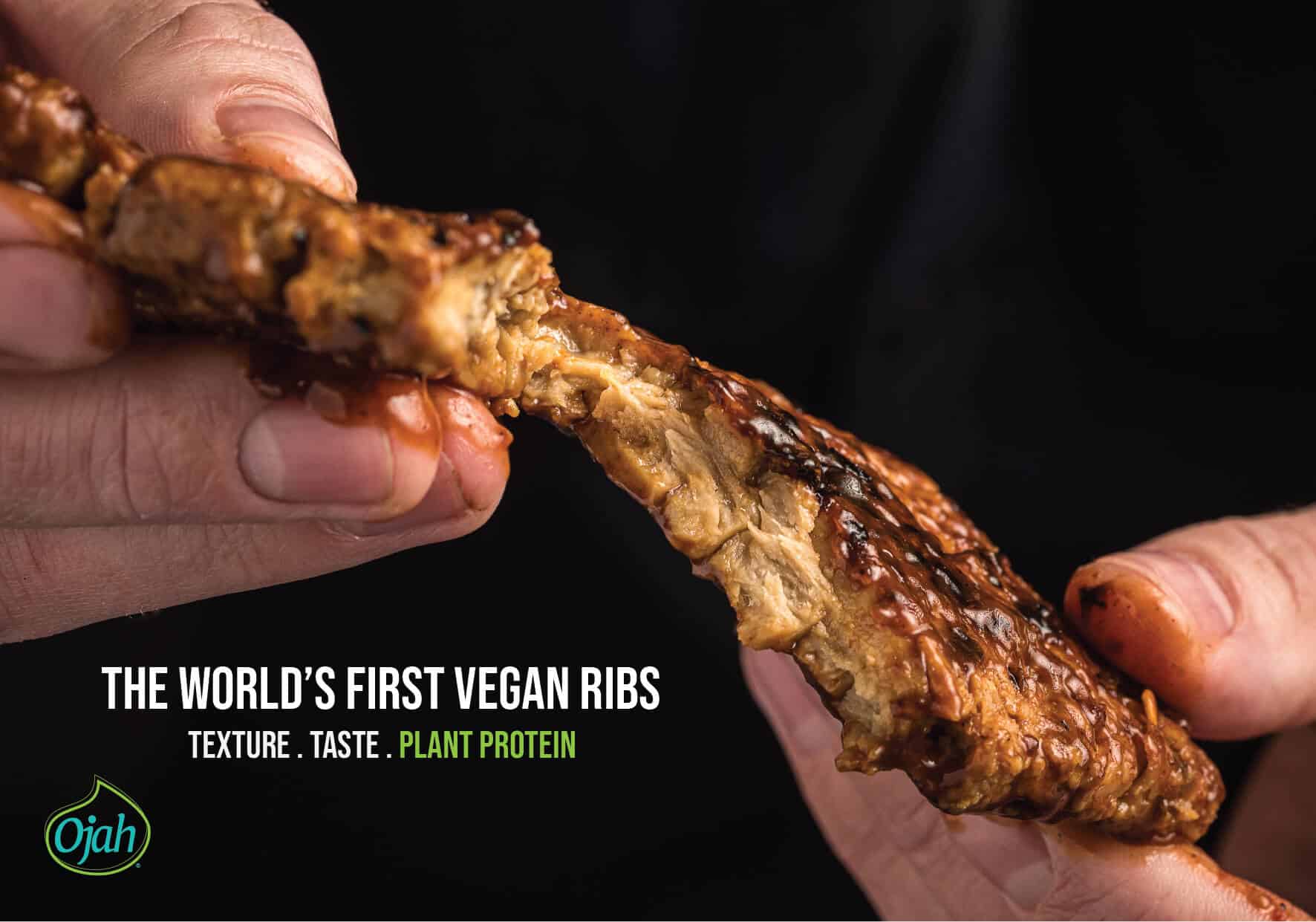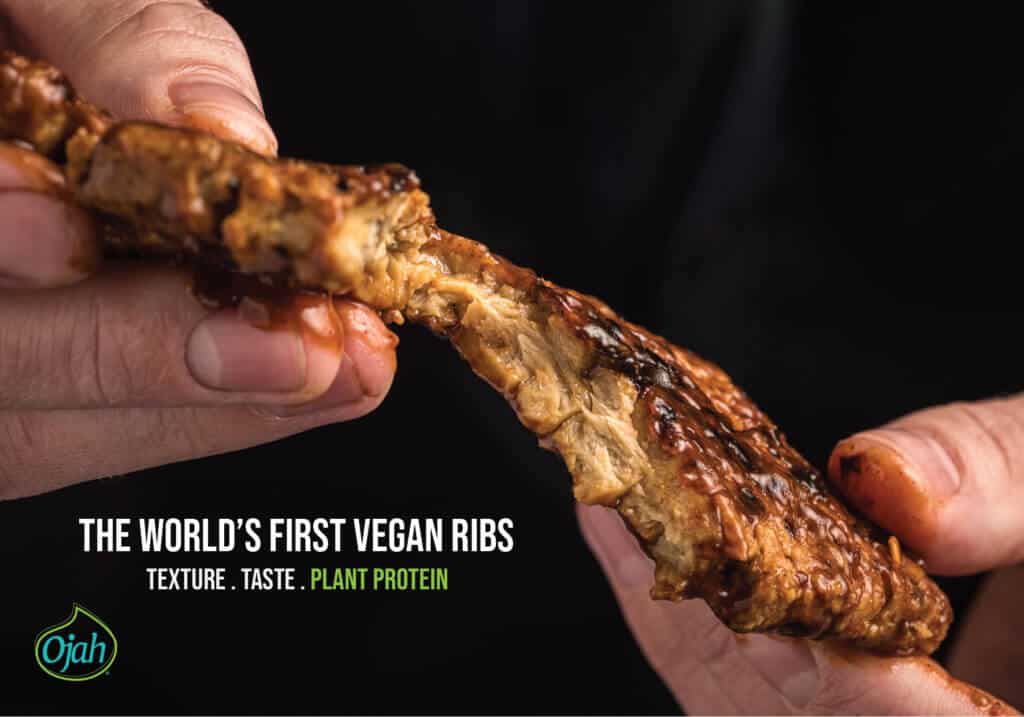 Heppi™, as Ojah's new innovation is called, is a yellow pea-based HME texture that delivers the bite, mouthfeel and juiciness of meat that carnivores appreciate.
Regarding the claim 'The world's first vegan ribs', vegconomist asked Hollink to explain their claim: "These plant-based ribs and the way they approach the texture and juiciness of pork ribs are unique in the world. We know there are plant-based products in the market that carry the title 'ribs', but these products are either based on tempeh, tofu or seitan (gluten). They are based on traditional meat substitutes, that have been adopted by vegans and vegetarians in the western world for decades. However, these textures do not resemble meat and most definitely not the texture of slow cooked pork ribs, which are so much desired by meat lovers. Ojah has succeeded to get as close as possible to this specific meaty texture and therefore dares to claim that these ribs are in fact 'the world's first vegan ribs'."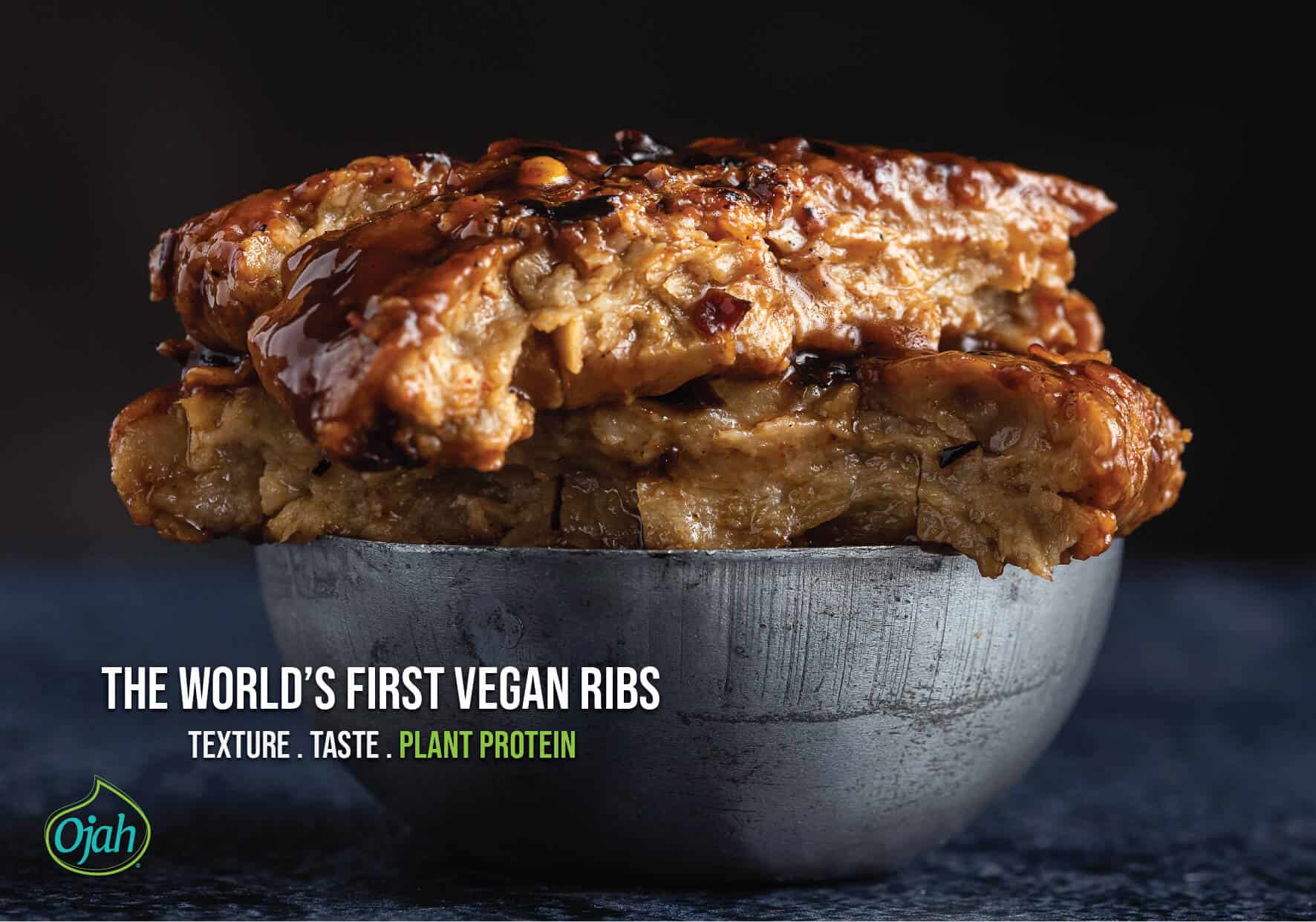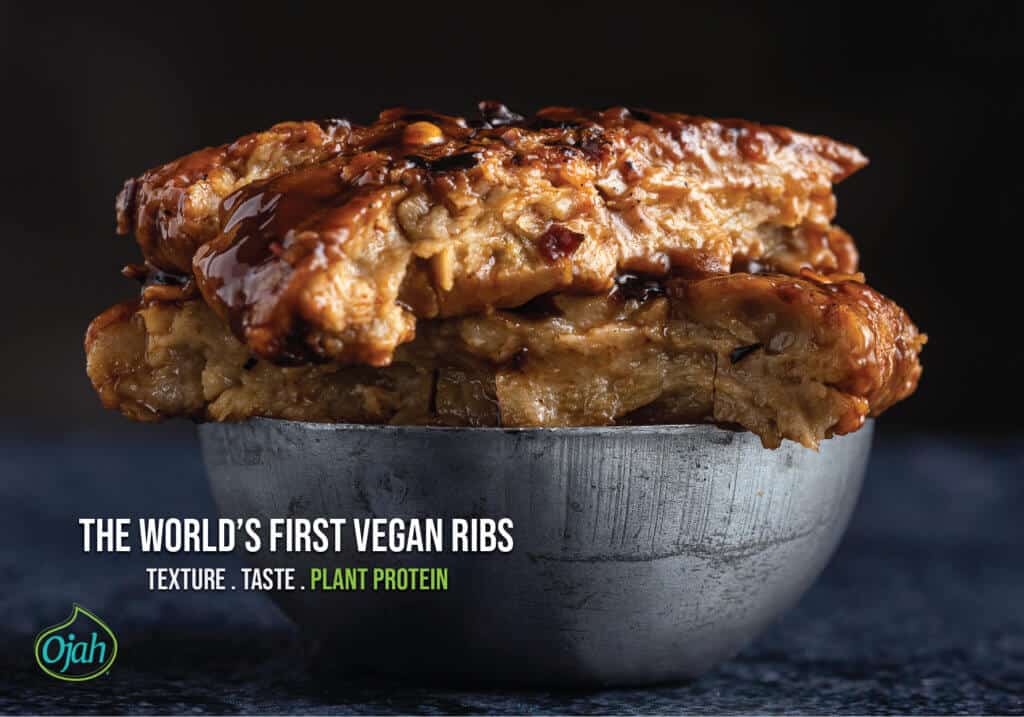 The ribs come as a 'rack' of approximately 10 ribs, making them ideal for grilling on a BBQ or for quickly warming-up in the oven. As the ribs are boneless, they can be served on a bun to create a vegan rib burger. To manage the expected strong demand, Ojah plans to introduce the ribs in Dutch foodservice outlets first. In the second half of 2020, Ojah plans to expand production capacity and make Heppi™ available to preferred food manufacturing partners.
The FI Europe 2019 takes place from 3 to 5 December 2019 at Paris-Nord Villepinte Parc des Expositions. Ojah can be found at hall 7, stand 7 U 171. All visitors to Ojah's stand will be given the opportunity to taste the world's first vegan ribs.