According to recent reports, the number of
vegan job roles
has been steadily increasing over the past 12 months, with the most significant growth seen in the hospitality industry. According to
Plant Based News
, the  hospitality industry has seen a 123 % rise in
vegan-specific job roles
since 2018. We spoke to an expert in vegan employment to gain further insight into the developing market.
"The rise of veganism is showing no sign of slowing down, with a record 250,000 people worldwide signing up to the 'Veganuary' movement this year. Veganism has turned from a niche trend to a popular way of life, and many industries are adapting to meet the rising demand for meat and dairy free dishes," Neil Pattison, Director of Caterer.com, told Plant Based News.
Last month, employment website The HR Director, published information pertaining to the most listed job positions in 2018, which revealed that the role of vegan chef was a newly in-demand position over the past 12 months. "In line with increasing demand for vegan-friendly food preparation, this role commands an average salary of nearly £30,000, with all live vacancies situated in London and the South East."
We spoke with the CEO of the world's first vegan recruitment agency, EverEmmaGreen, which was launched in London to help people connect their work with a purpose that is meaningful for them, and in response to the fast growing need for vegan professionals.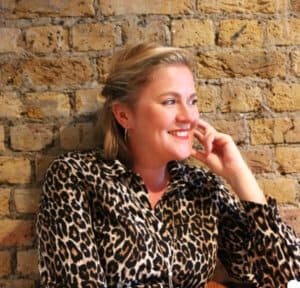 Founder Emma Osborne commented: "In the last six months, I've worked with vegan and plant-based restaurants, charities, tech companies and food and drink brands to help them find mission-aligned people to help build their businesses and campaigns. Not everyone is an entrepreneur and startups need great people for their businesses to grow, thrive and compete in the mainstream.
"It stands to reason that the rise of veganism would filter into the job market as vegan companies want to hire people who share their ethics and values. The availability of vegan jobs will be on the rise for many years to come as vegan companies grow larger and people continue to embrace plant-based living. The future is green!
"By finding a role with a business whose purpose it is to bring vegan into the mainstream, you'll find that extra motivation that is often missing in the daily grind. Feeling that you are part of a bigger, global movement to help the world, eradicate climate change and improve health of people and animals is a pretty great reason to get out of bed in the morning."