According to Canadian magazine Narcity, IKEA Canada has launched a "unique outdoor dining experience" called Foodbox at its Coquitlam location in Vancouver which is selling plant-based burgers. Foodbox debuted on 30th September and is reportedly the only place to offer the IKEA vegan burger at present.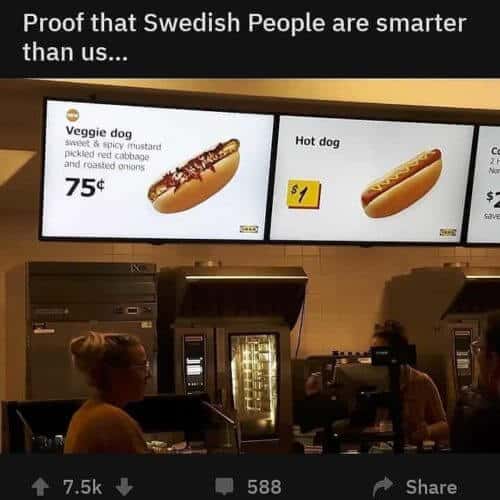 Foodbox will reportedly sell the plant-based burger VӒXT Burger as a trial, following IKEA's enormous success with its vegan meatballs, and its vegan hot dog which sold a million in just two months upon release and eventually became available to retail for consumers to cook at home. The Swedish furniture giant commented to vegconomist this July that it was selling the plant-based hot dogs at a lower price than the meat version as part of its mission to encourage sustainability.
The VӒXT Burger comes on a vegan bun with lettuce, tomato, red onion, and vegan mayo,with the option of added vegan cheese, for $5. Other vegan IKEA products available internationally include ice cream, milk and butter.