JUST Inc today announced the expansion of its protein manufacturing operations to include the acquisition of a 30,000-square-foot facility and 40 acres of land in Appleton, Minnesota. The plant was previously operating as Del Dee Foods. With the new acquisition, JUST becomes the largest private employer in Appleton.
JUST has partnered with Del Dee to upscale its patented protein extraction process – a building block of the top-selling, plant-based JUST Egg. The western Minnesota factory is now responsible for a majority of JUST's protein processing. The facility's workforce has doubled to nearly 40 employees and the company intends to attract more talent to operate seven days a week. Current employees will become JUST team members with full benefits and equity in the company, which was valued at more than $1 billion in 2017.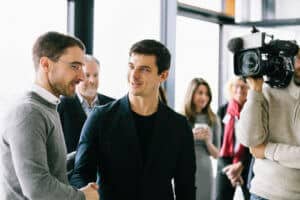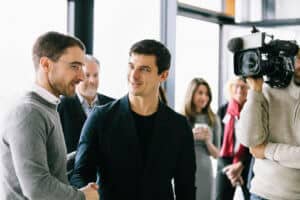 Josh Tetrick, founder and CEO of JUST Inc, said, "To make our mission happen, we need to scale. Separating the protein from the bean requires talent, proprietary processing and a supportive community. We found all that and more in Appleton."
Over the course of 2019, its first full year of distribution, leading retailers including Walmart, Kroger and Whole Foods rolled out the product, along with a growing number of foodservice destinations like restaurants, college campuses, amusement parks and corporate cafeterias. The company is also preparing for distribution in international markets after launching JUST Egg in China, Hong Kong and Singapore.
"JUST has an important mission and exciting plans and I am certain that this facility on the prairie of Minnesota will help them reach those goals," said Del Dee co-owner Lori Lind.