Danish plantbased brand Naturli' Foods finds that American retailers and restaurants "crazy about Danish plant-based foodstuffs" – especially a recently developed product called Ground PEA'F. With this new plantbased beef product, Naturli, whose exports have grown by 700% in two years, is ready to conquer the US market.
Naturli' finds that, at exhibitions in USA, Europe and Asia, American retailers are very keen to list Naturli's 100% plant-based products and are particularly interested in a recently developed product called Ground PEA'F. "American supermarket chains are experiencing pressure from the consumers and we notice that in the shape of a great interest in becoming a vendor of our plant-based foodstuffs. That is why I expect USA to become our next big market", says Henrik Lund, CEO of Naturli' Foods.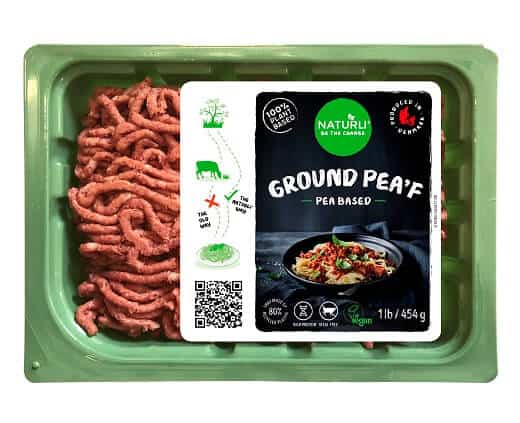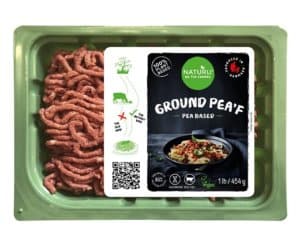 This product is made of European peas, is high in protein and can be in used in all dishes that consumers would usually prepare with ground beef. Naturli' says its ground PEA'F stands out from other products in the segment as it is more natural in taste – "We do not believe in meat flavoring the product, we leave the spicing up to the consumers, who can take Naturli' Ground PEA'F in exactly the direction they want to take their cuisine" says Henrik Lund
Ground PEA'F is made of a new pea protein
And the potential for new markets is big. The production of Ground PEA'F is based on a new, unique pea protein called PEA'F. After having developed this protein in cooperation with the companies Nisco and Nakskov Mill Foods, Naturli' now has the global right to sell this protein. The pea protein is found in Ground PEA'F and other Naturli products, and it will also be sold to competitors across the world, allowing them to produce plant-based products based on this protein.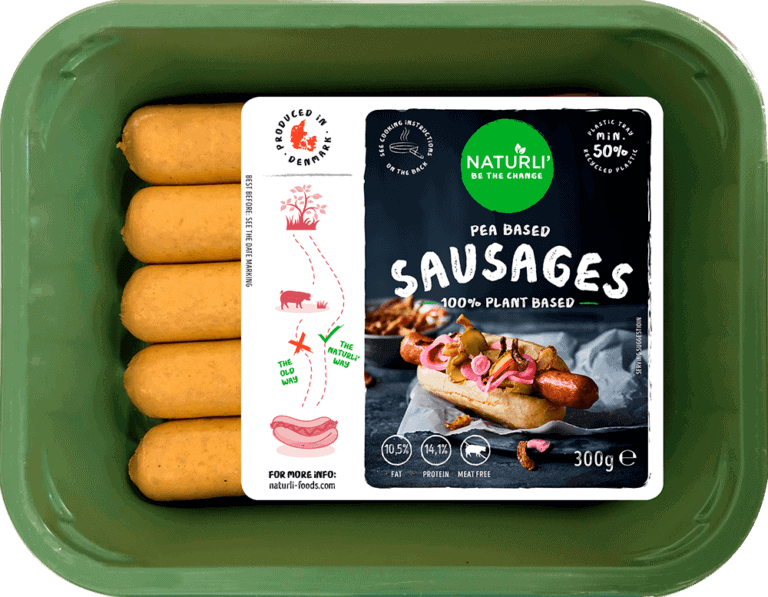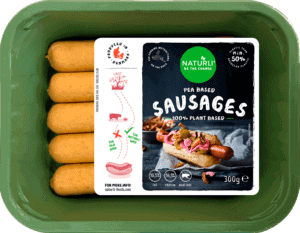 "When you have managed to develop something as unique as this new pea protein, you can choose to keep it yourself or share it with others. We see large future perspectives in distributing it across the globe – both financially in the short term and with consideration for the environmental balance in the long run", Henrik Lund explains.
Export up by 700%
Within the past two years, Naturli has launched 16 new products on 16 new markets and the company has experienced growth rates of 700% for export of plant-based products.
As an example, Danish plant-based ground beef from Naturli' Foods is now found in the cold counters in supermarkets in Sweden, Germany, England, Austria, Switzerland, Netherlands, Spain, Ireland, Australia, New Zealand, Indonesia, Malaysia and Singapore. USA is expected to be the next big market.
Naturli' expects the pea protein to dominate the market for plant-based food products – also globally – within three to five years. It makes up the future solution with regards to plant-based alternatives to chicken meat, beef etc. Each year, some 45 billion chickens are slaughtered across the world.
"Mother Earth is working overtime because we use more natural resources than the planet manages to produce. Foodstuff manufacturing accounts for one quarter of man-made CO2 emission on its own and animal-related production is responsible for a large part of it. As the global population continues to increase, this situation is only going to get worse. Therefore, we need a food revolution where we change our diet to be much more plant-based, and many American consumers are keen to do this", says Henrik Lund.