Dr. Sanda Moldovan​, founder of Beverly Hills Dental Health and Wellness, is an award-winning periodontist, nutritionist, and world-renowned oral health and wellness expert. Her brand, Orasana™, have announced the release of Orasana™ probiotic mints which are suitable for vegans.
Orsana probiotic mints are said to help reduce bad breath, plaque, and inflammation. They are created entirely from natural ingredients, are gluten free, NON-GMO, and vegan certified. Dr. Moldavan said of the new product, "Through Orasana I am bringing you the latest research, and the latest ingredients on how to care for your mouth naturally, on your way to achieve optimum health"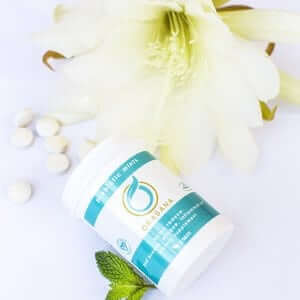 The team behind the Orsana mints spent years researching bacteria, to identify a specific strain which would provide a gluten-free and vegan alternative, for the millions of people around the world who are either sensitive to dairy products or choose not to consume dairy for ethical or other reasons. "The Orasana™ probiotic mints dissolve on the tongue, attacking bad breath, cavities, bleeding gums, and help alleviate symptoms of dry mouth." States Dr. Moldovan, adding, "They are safe to take anytime day or night."
For more information about Orasana™ oral health care products click here to visit their website.