ProVeg Incubator, the world's first plant-based incubator, today announced that for the first time, each company accepted to join the incubator will receive a €20,000  grant, with the potential for a further €30,000 to €180,000 in seed investment after completing the programme.
Applications are currently being accepted from entrepreneurs interested in joining the incubator's fourth cohort of startups, which will kick off in April 2020 and run for three months. The deadline for submissions is 16 February.
Since its launch in November 2018, ProVeg Incubator has worked with over 30 startups from 16 countries, helping them to raise more than €8 million and launch over 40 products. Alumni include Better Nature, Vly Foods, Mondarella, Greenwise, Mushlabs, Legendairy Foods, Plantcraft, Cellular Agriculture, Panvega, and the nu company.
Albrecht Wolfmeyer, Head of ProVeg Incubator, said, "We are delighted to announce that ProVeg Incubator will be offering a grant of €20,000 to every startup that is accepted to join our programme, beginning with the next cohort. After completing the programme, these startups will also be considered to potentially receive additional seed funding of €30,0000 to €180,000.
"Supporting entrepreneurs who are passionate about redefining the food system is extremely exciting, and being able to offer a cash injection is another significant part of the package delivered by ProVeg. This funding will make a huge difference to startups in getting their businesses off the ground, boosting their research and development, and bringing their products and services to market.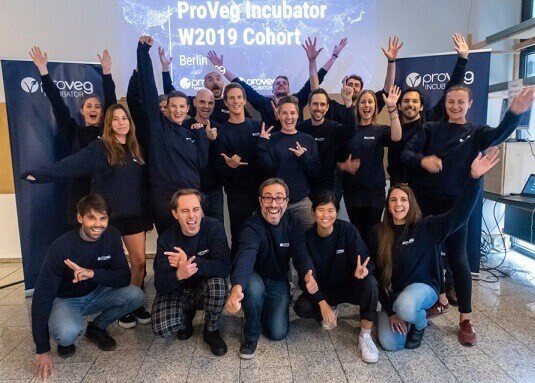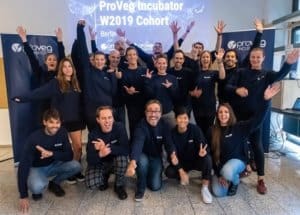 "ProVeg Incubator is currently accepting applications for the spring 2020 cohort and I strongly encourage any startup founders looking to take their company to the next level to apply today."
The ProVeg Incubator programme consists of a mix of intensive in-house and remote working weeks conducted over three months. Services include access to the co-working space in Berlin, one-on-one mentoring, workshops, expert talks, and exclusive events to help startups scale their companies, secure investment, and take their products to market.
Interested entrepreneurs can apply for the fourth cohort online via the ProVeg Incubator website until 16 February 2020 (www.provegincubator.com/apply).