Lightlife & "Burger Wars"
"Despite Lightlife's swipe at Impossible Foods last week, or a couple weeks ago in the New York Times, indeed Impossible Burger is rolling out to 350 Sprouts stores across the United States: primarily in the southern and also in the mountain states.
Here's my business bottom line: what this means is, yes, people are concerned with their health. However, as long as there is taste, price, and convenience, meat-eaters are happy with being better. They would rather be better than shoot for perfect because in fact, better is better than perfect. So yes, everyone is concerned with a clean label and plant-based burgers are making their way towards a cleaner label every month actually as the foods continue to progress. But really it's not about perfection, it's about working out the meat from your diet to have a healthier diet and that means better is better than perfect.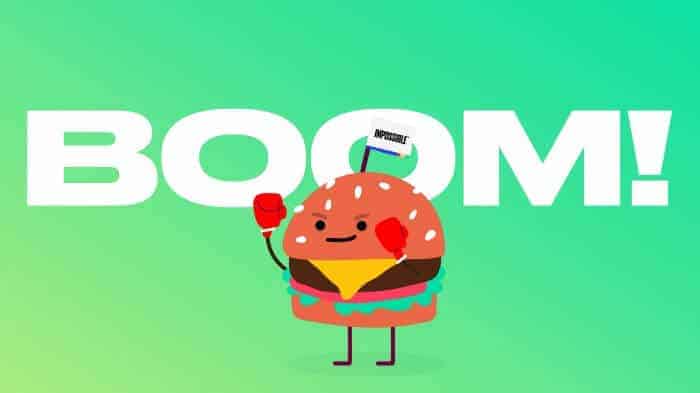 The Very Good Butchers
Oh, there is a new sheriff in town and it is not a plant-based burger. It is indeed the Canadian company, The Very Good Butchers. They, in an interview with me on Plantbased Business Hour, co-founder Mitchell Scott along with James Davison, his co-founder, said that just three years ago they were not paying themselves any money and now they're looking at a million dollars monthly in sales.
What's my business bottom line here? It is that, yes, plant-based burgers remain the stars, but you're going to see steak, ribs, bacon, seafood, all of these items are coming to the fore because there is a market that is growing and the Canadian Very Good Butchers are a testament to that with their product lines. As a reminder, they are the second IPO behind Beyond Meat, if we're not including Tofutti, to have a successful IPO at market.
A 3rd of Global Consumers Omitting or Reducing Meat
From 26 countries, 31,000 people were surveyed in a recent FMCG Gurus Food Service Survey and what they found is shocking and not shocking. Vegetarians are 11% of those surveyed, vegans are 3% of those surveyed, and flexitarians are 20% of those surveyed. Now the vegan number of 3% hasn't changed. Neither has the vegetarian number of 11%. What has changed is that growing flexitarian number-that means the people who are eating meat but they're trying to work in more veggies. They're trying to do Meatless Mondays and have Meatless Monday grow to Meatless Monday, Wednesday, Friday, etc.
My business bottom line here is that the important thing to note is that it is a misconception that plant-based foods are a vegan takeover or for vegans or for vegetarians. No, indeed, it is meat-eaters who are driving the growth and the success of the plant-based market.
That's this week's Plantbased Business Minute and I'm Elysabeth Alfano. If you want a deeper dive into plant-based business please subscribe to my Plantbased Business Hour podcast. And if you are a small plant-based business or a large meat and dairy and you are looking to navigate the plant-based landscape, just reach out to me at LinkedIn or at elysabethalfano.com or my email [email protected]."
The weekly roundup will be right here on the vegconomist homepage every Monday, reviewing the best headlines from the last week in vegan business news.