The PHW Group, who recently also invested in Good Catch clean seafoods, has announced a distribution partnership with JUST . An agreement in principle has been reached with the PHW Group to offer JUST's award-winning plant-based egg substitute "JUST Egg" to consumers throughout Europe, in addition to a previously announced manufacturing and distribution agreement with Eurovo Group
Under the arrangement, PHW will use its sales and distribution network to accelerate the adoption of JUST Egg to consumers in Europe. Eurovo will manufacture the product in Europe,and both PHW and Eurovo will sell and distribute it to retailers and foodservice providers.
In the four months since the launch of JUST Egg in September 2018, the company has sold the plant equivalent of three million chicken eggs in the USA, Hong Kong and Singapore, with China also on the company's roadmap for 2019. TIME magazine named JUST Egg in their "10 Smartest Sustainable Products of 2018" and Fast Company called it one of the "World Changing Ideas" of the year.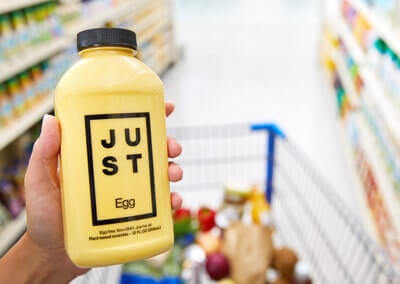 "JUST was founded on the conviction that fresh thinking, pioneering innovation and collaboration between start-ups and established companies can change our nutrition system for the better. JUST, the PHW Group and Eurovo will put this idea into practice and enable us to reach countless European consumers," said Josh Tetrick, co-founder and CEO of JUST.
"The PHW Group's proven expertise in distribution and logistics and its sustained commitment to alternative protein sources have impressed us and we look forward to working with them".
In addition to the distribution agreement with the PHW Group, JUST announced in July 2018 that the Eurovo Group will manufacture the product in Europe. The European distribution of JUST Egg will be taken over jointly by the PHW Group and Eurovo. The first products are expected to be available in the fourth quarter of this year both in gastronomy and in food retailing.