Some readers from Western countries may ask, what is vegan spam supposed to be? No, it is not related to unsolicited e-mails from vegan manufacturers, but the name of what is likely to become the most iconic dish of the 21st century in the US and most parts of the Asia Pacific region.
Originally made from pigs, eating traditional spam is potentially causing health problems to the consumer and many restaurants and food services started to introduce plant-based versions of spam, aiming to deliver a sustainable and healthy alternative on their menu.
Read More...
The first commercially available vegan spam was introduced by Hong Kong-based OmniFoods in 2020 and skyrocketed into becoming a serious competitor to the original spam products.
What is spam?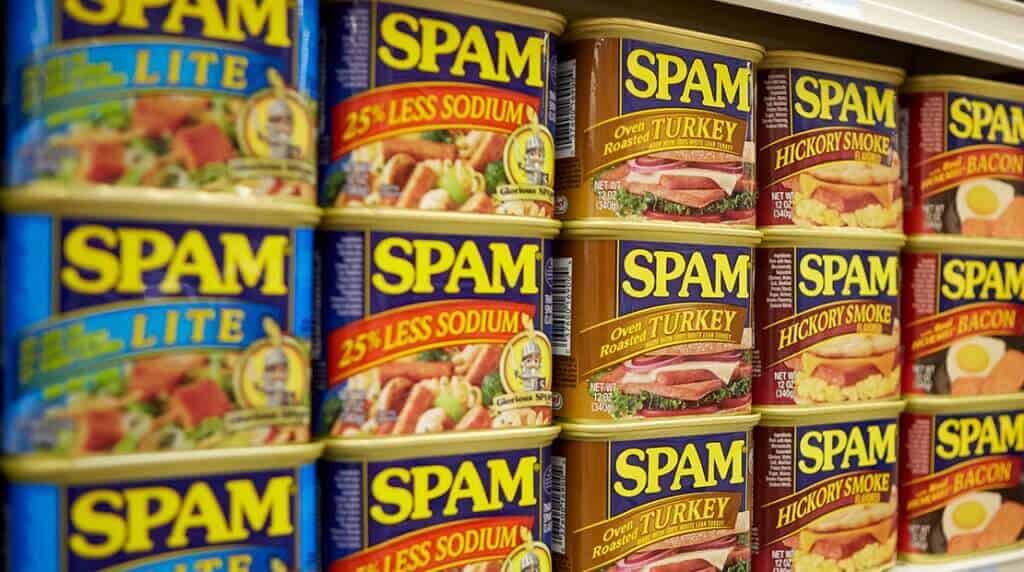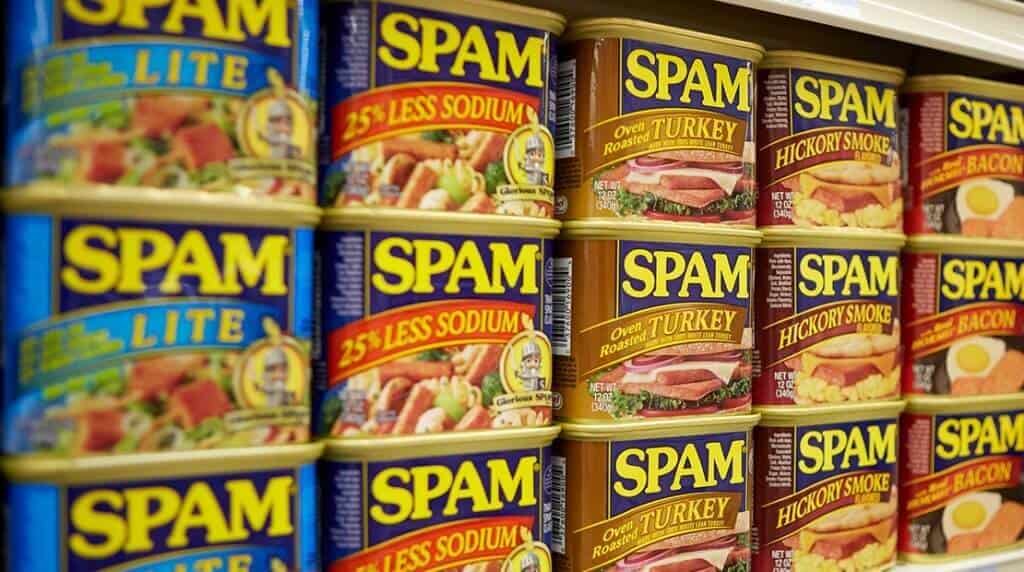 Spam is a canned meat dish that was invented by US-based The Hormel Foods Corporation in 1937. As of 2022, there are 15 different types of the processed meal, while there are many more imitations, including healthier plant-based creations.
Originally made from pork, salt, water, potato starch, sugar, and sodium nitrate, traditional spam contains a lot of unhealthy fat, salt, and little protein, vitamins, or other essential elements. On top of that spam is extremely processed, with preservatives like sodium nitrate causing a number of negative health impacts in modern society.
Why is spam so popular?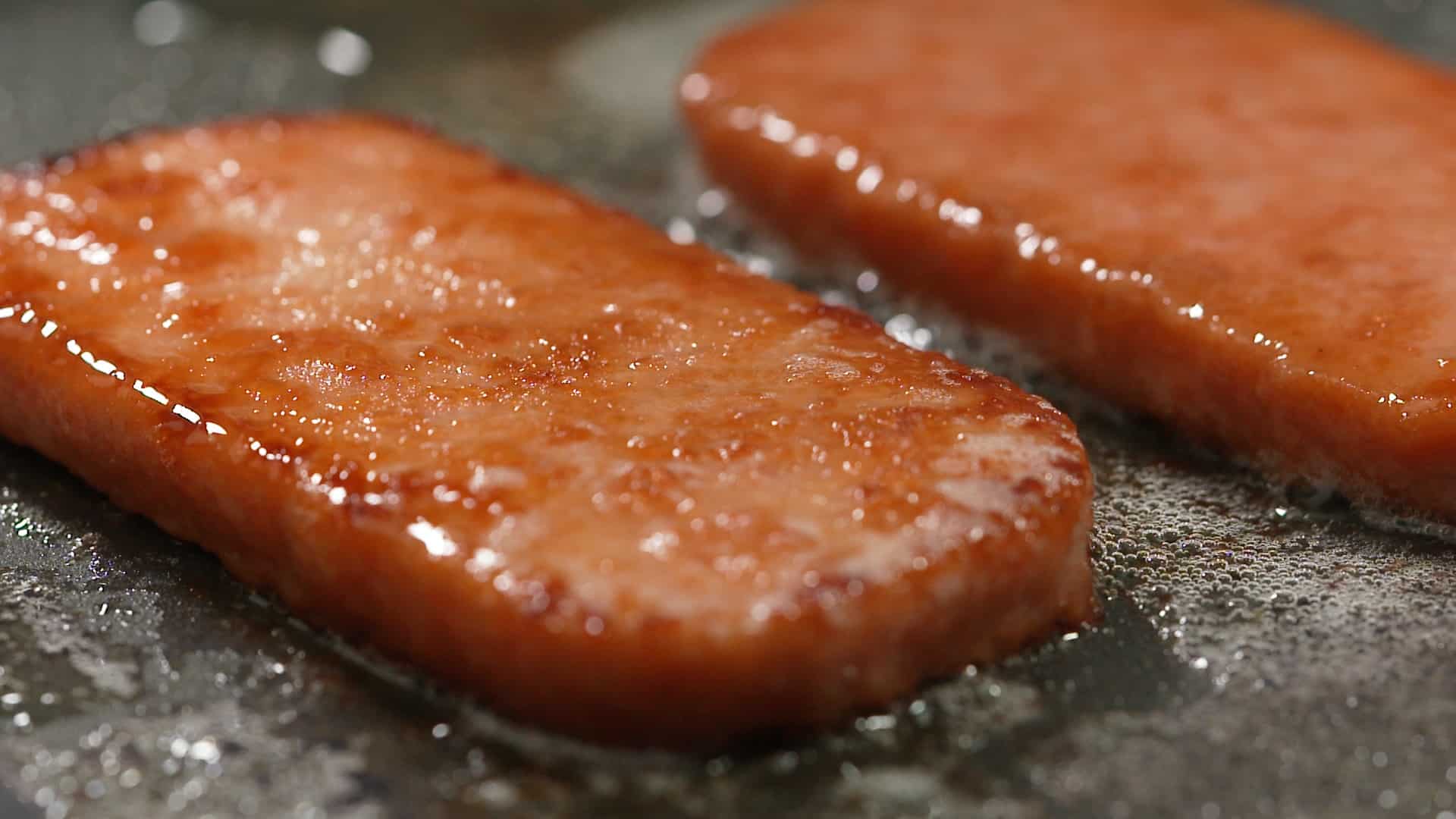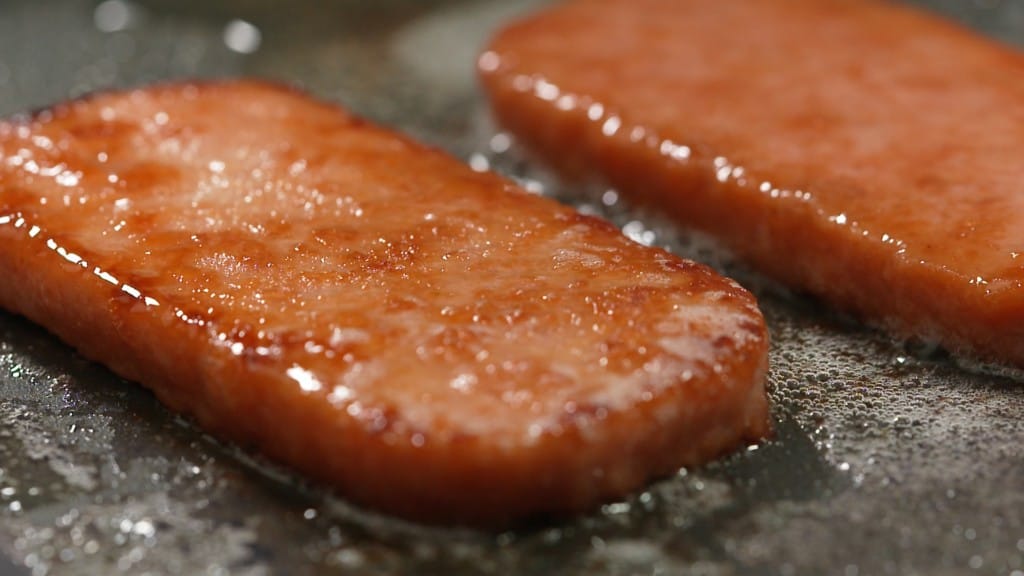 When Spam first appeared on store shelves in the United States during the last years of the Great Depression, it quickly gained popularity among strapped housewives due to its low cost, lack of refrigeration requirement, lengthy shelf life, and versatility.
Spam consumption around the world
Despite its rather bad reputation in many Western countries, spam is very popular in the US and in many parts of Asia, including Mainland China, Japan, and more.
According to a press release by Hormel Foods, spam is eaten in 44 countries across the world, with 12.8 cans consumed every second. In 2020, the retail launch of the first plant-based version became an instant hit and is a perfect example of the innovative power of the vegan industry.
Spam in the US
According to the Simmons National Consumer Survey, 58.86 million Americans consumed Hormel Foods' Spam in 2020. In the US, spam is considered an iconic, almost patriotic food that many consumers associate with good childhood memories, family unity, or the American ingenuity.
Spam in South Korea
Following America, South Koreans are named the second-largest consumer of the pork dish. Koreans consume spam in stews, cook it in egg batter, and even give it as gifts for the Lunar New Year.
Spam in Japan
In Japan, the canned product is combined with eggs to make onigiri and the canned product is also used as a key component in the traditional Okinawan meal chanpur.
Other Japanese menus using spam include a snack item made of a slice of grilled spam sandwiched between or on top of a block of rice, both of which are wrapped in nori in the manner of Japanese onigiri. The name of the snack is Musubi.
In Japan and in Hawaii, Musubi is available in restaurants, service stations, under warmers, in addition to supermarkets and fast food establishments.
Spam in Hawaii
In the 1940s, this classic can of ham from the US was brought to the islands, where it quickly became popular among consumers. The island state's residents consume an astounding seven million cans of spam each year, making it a necessity to develop plant-based alternatives in the long run.
In summary, Asian customers consume the most pork on the planet, and spam-style luncheon meat is the most popular pork product. Looking at the number of local dishes using the canned product, Asian countries are at the top as well. Thus, vegan pork has the potential to become a game-changer throughout Asia.
In fact, healthy plant-based spam products may have an influence beyond anything we have ever seen in the culinary business. Looking at a market report from 2020, 88% of customers in Mainland China eat spam-style products at least once every month, in South Korea 79%, and 69% in Hong Kong. Overall, more than 400 million cans of spam-style
Who invented plant-based spam?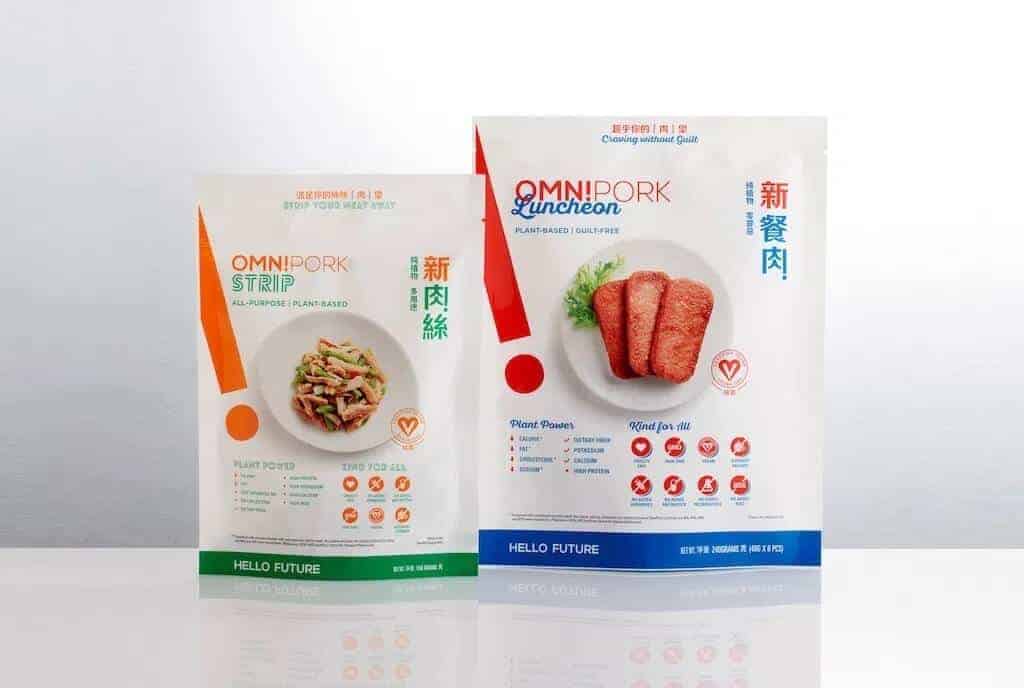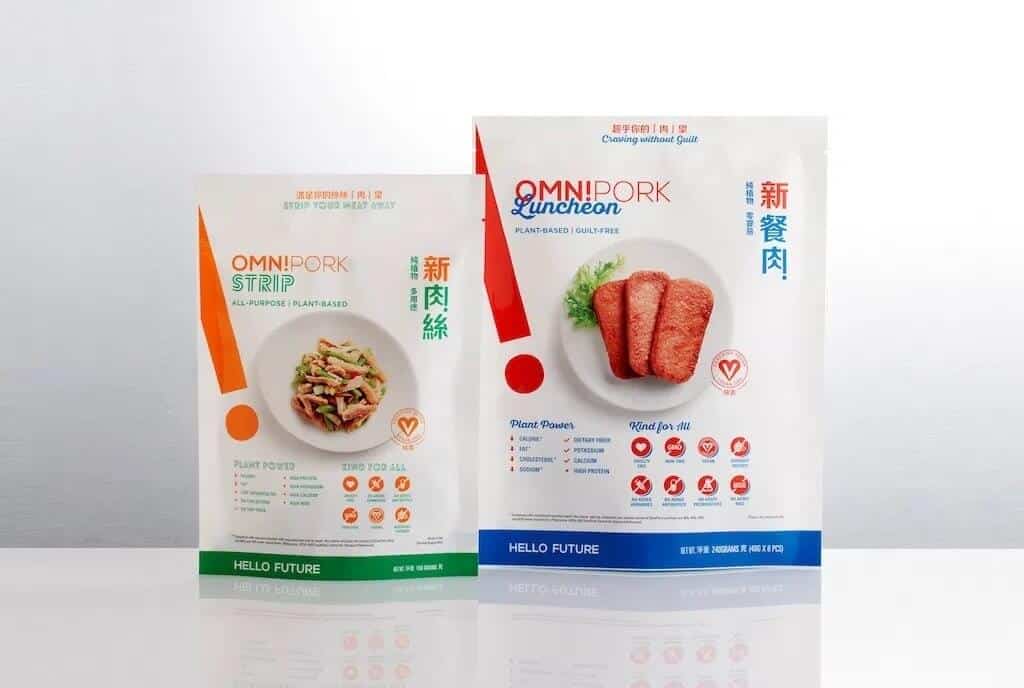 To compete with the massive consumption of pork and spam-style products, the Hong Kong-based Green Monday Group unveiled its vegan Omnipork Luncheon in May 2020. Being the first product of its type, the OmniPork Luncheon is a plant-based pig protein designed to have the same delicious flavor and juicy texture as conventional spam.
With fewer fat, calories, and salt than spam manufactured with pork, OmniPork Luncheon is created with non-GMO soy, peas, shiitake mushrooms, and rice.
Being an up-and-coming vegan meat giant, OmniFoods targets both vegetarians and meat-eaters, competing with international players like US-based Beyond Meat and Impossible Foods to offer an ethical substitute that is less harmful to the environment than meat. However, while Beyond and Impossible started out focused on beef, "from the beginning, it was very obvious that in Asia, the most-consumed meat is pork," said OmniFoods founder David Yeung.
Where to find Omnipork products?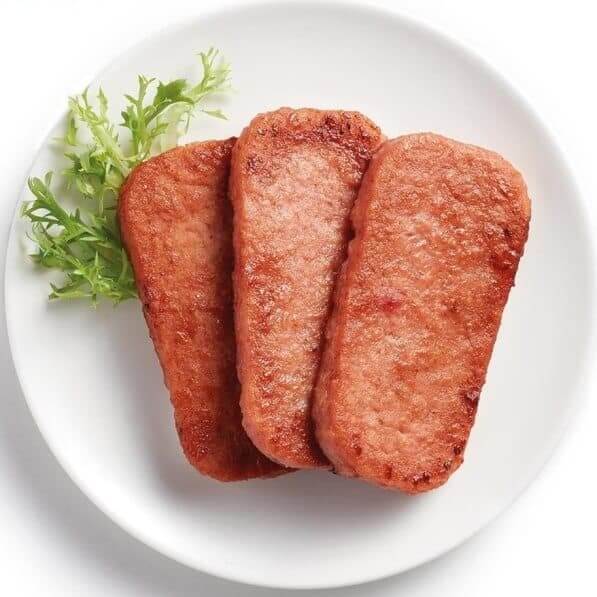 OmniFoods is currently making an impact in the global spam consumption, as its vegan spam product is available in all countries named as the top-nations for spam consumption.
First market launches in Asia
First distributed in parts of Hong Kong, OmniFoods launched its vegan spam product into retailers across China starting in August 2020. Three months later, the dish became available in the Philippines through the Prime Pacific Foods Corp. In 2021, Vegan spam by OmniPork also became available across Japan and other Asian countries.
Founder David Yeung said at the time: "Everyone is constantly asking about the retail packs since its debut. They crave for this healthier option to create different tempting treats at home. This unprecedented plant-based OmniPork Luncheon is going to hit not only the palates, but also the global food industry with revolutionary changes."
Cooperations with restaurants and chefs
Following a cooperation with 10 restaurant partners for earth day in 2021, OmniPork Luncheon was launched at all 371 Sprouts Farmers Markets in the US. Additionally, the vegan spam product is sold by Whole Foods Markets in 23 states.
During the cooperation for earth day, OmniFoods has joined forces with beloved chefs in Los Angeles and San Francisco, including chef Reina Montenegro of Chef Reina in San Francisco.
In January of 2022, Pokeworks, the largest fast-casual poke franchise in the world, announced its collaboration with plant-based pork supplier OmniFoods to test vegan musubi as part of a continued commitment to providing a variety of protein alternatives.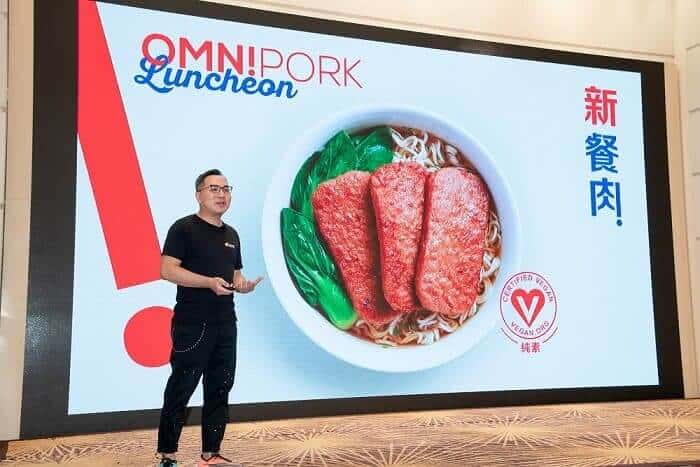 Why does vegan spam matter?
Living in a decade where the negative features of animal ingredients gain attention among customers, especially the red meat category including spam's main ingredient pork, vegan spam alternatives are created to offer a healthier and more sustainable food product.
Developed to be superior in terms of fat content and calories, while erasing harmful animal products, vegan spam is on a mission to offer from popular food items. While the launch of vegan spam was largely inspired by the popularity of the original spam among meat-eaters, the vegan version is completely unrelated Hormel Foods.
Vegconomist Newsletter
Vegconomist is reporting on vegan food news and has readers in over 160 countries worldwide. If you want to join our vegan business community, you can subscribe to our newsletter here. You can decide yourself how often you want to receive news into your inbox.