Functional beverage brand Pulp Culture, co-founded by former endurance athlete Brendan Brazier, has joined forces with The EVERY Co. to launch what it claims is the first ever protein-boosted hard juice.
Called BUILD, the "hyper-functional" drink includes probiotics, adaptogens, super fruits, and superfoods, along with 5g of EVERY Protein. It contains 4.9% naturally occurring alcohol and is sugar-free.
EVERY Protein
EVERY Protein took seven years of R&D to develop and is said to be "nearly invisible", with a neutral taste and good solubility properties. Previously known as ClearEgg, it is identical to a protein found in egg white. The Pulp Culture launch marks EVERY's first entry into the alcoholic beverage segment.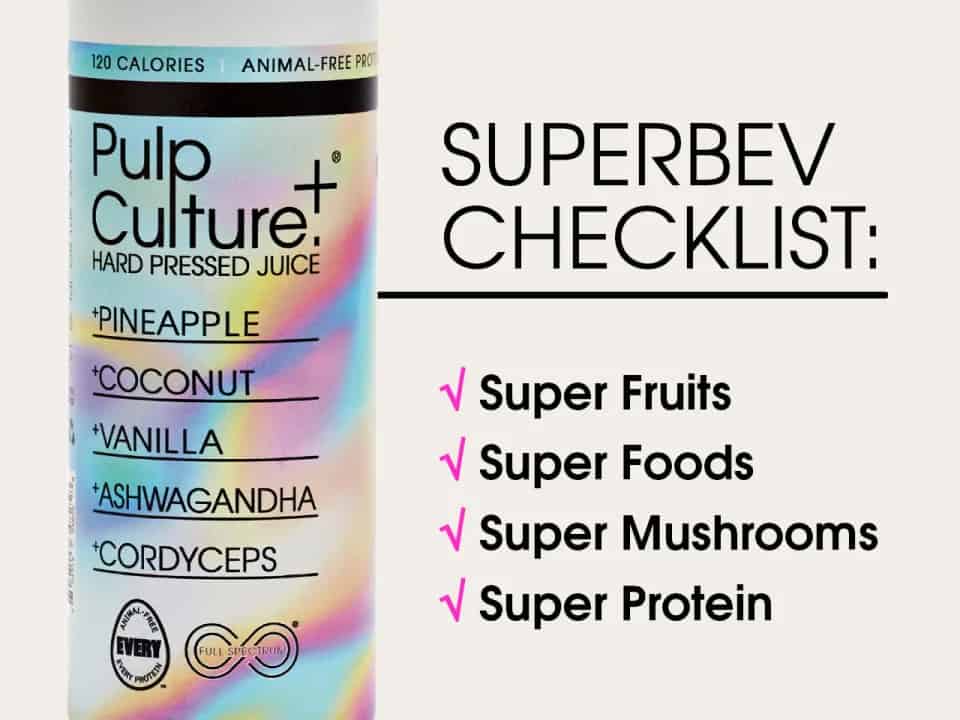 EVERY Protein is one of three products now offered by the company. The others are EggWhite — a nature-equivalent egg white replacer — and animal-free pepsin. Last December, the company completed an oversubscribed $175 million funding round, which it said it would use to scale production and expand into new food applications.
"With our growing portfolio of animal-free proteins, we've demonstrated versatility across a range of applications including cold-pressed juice, baked goods such as macarons, and now the world's first protein-boosted hard juice," said Arturo Elizondo, CEO and co-founder of EVERY. "This launch further proves EVERY Protein's capacity to unlock never-before-seen-or-tasted innovations. It's exciting to continue unveiling new categories for food and beverage brands delivering the bullseye of what today's consumers want."
The new beverage is now available across the US via the Pulp Culture website, and a retail rollout will follow soon.