Violife, a leading brand of plant-based cheeses, announces it is expanding its foodservice offerings through new partnerships with Canada's Copper Branch and American vegan burger chain PLNT Burger.
"Violife is going from strength to strength"
Copper Branch, one of the world's largest plant-based restaurant chains, is launching the new Benevolent Burger (also called "The Bennie") on Oct. 3rd. The Bennie will feature a specialty AAA bean patty from British-Columbian brand The Very Good Butchers paired with melted non-dairy cheddar from Violife.
"This burger hits all the marks for great flavour and texture, and maintains a focus on clean ingredients, which isn't always the case in the alternative meat and dairy-free categories, " said Trish Patterson, Brand Vice President of Copper Branch. "Violife was the perfect partner to join what started as a duo with Very Good Butcher, and we are excited to have their delicious dairy-free cheddar slices featured in this new and unique addition to our menu."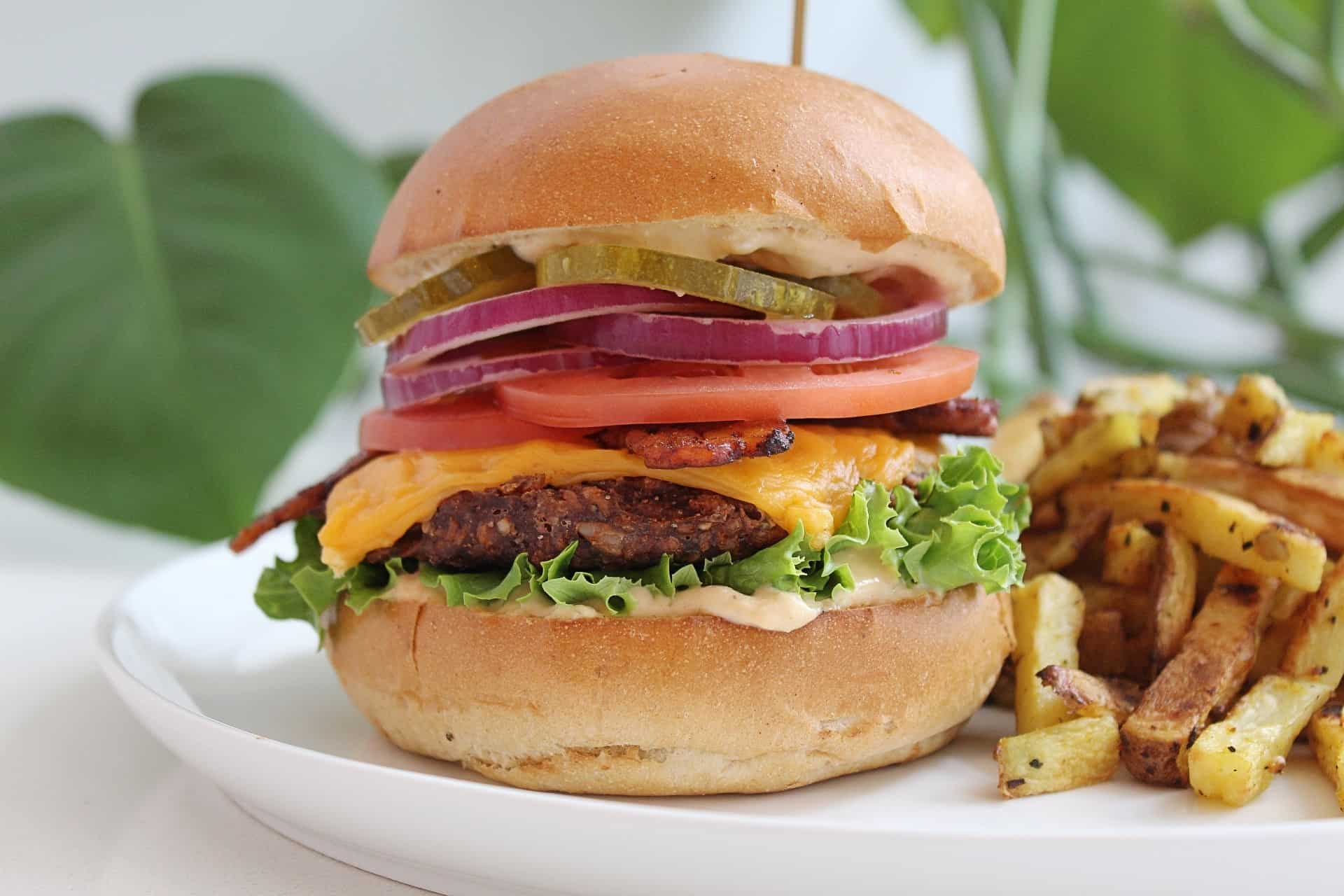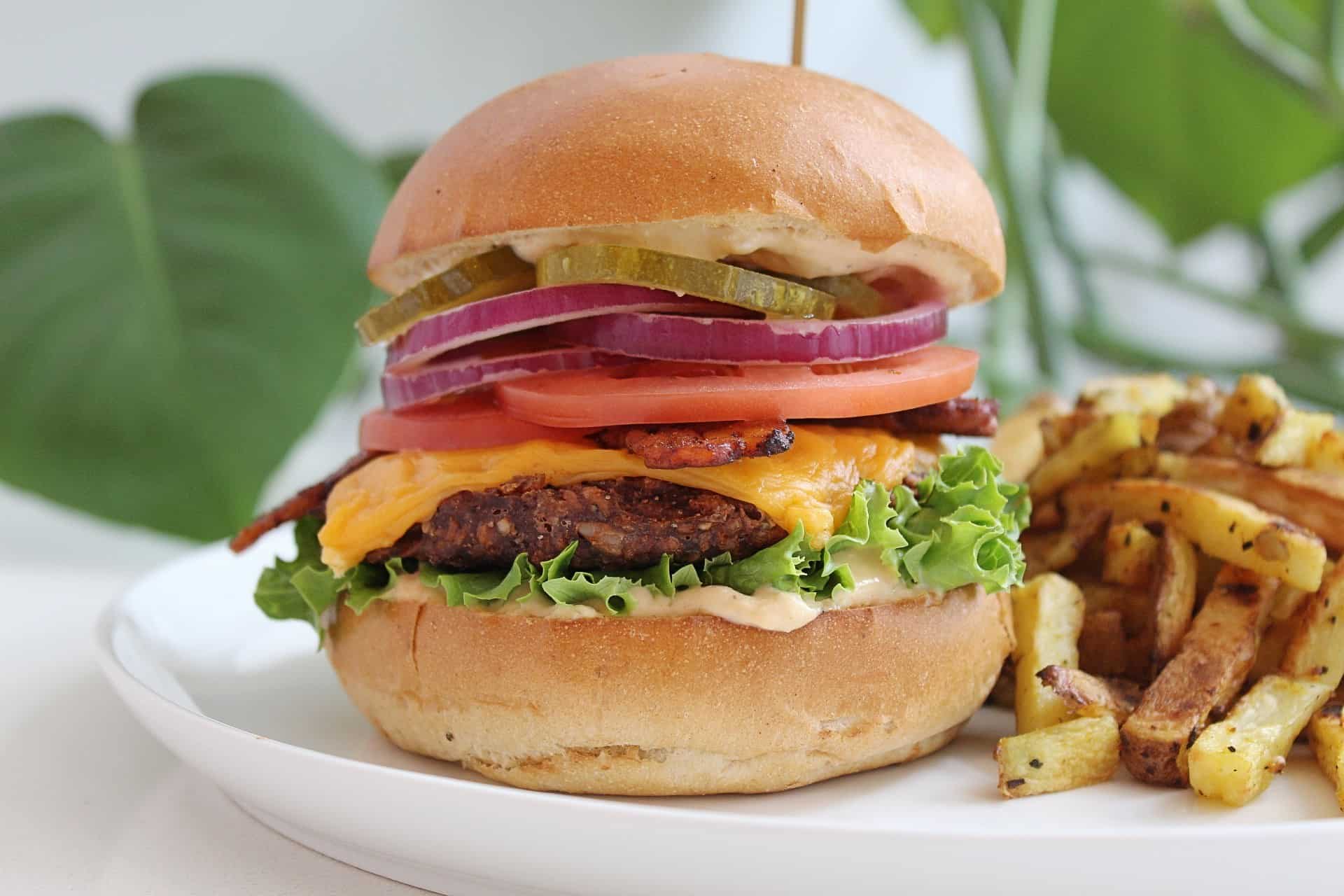 Exclusive partner
Stateside, Violife is joining with PLNT Burger – a fast-growing East Coast burger concept – to become the chain's exclusive plant-based cheese supplier. Violife's range of cheeses will now be featured in multiple menu items at all PLNT Burger locations, including the PLNT Cheeseburger, DBL PLNT Cheeseburger, Mushroom BBQ Bacon Burger, Chili Cheese Fries, Spicy Chik'N Sandwich, and the Steakhouse Burger.
PLNT Burger, which was co-founded by celebrity chef Spike Mendelsohn, praised Violife products' taste and texture.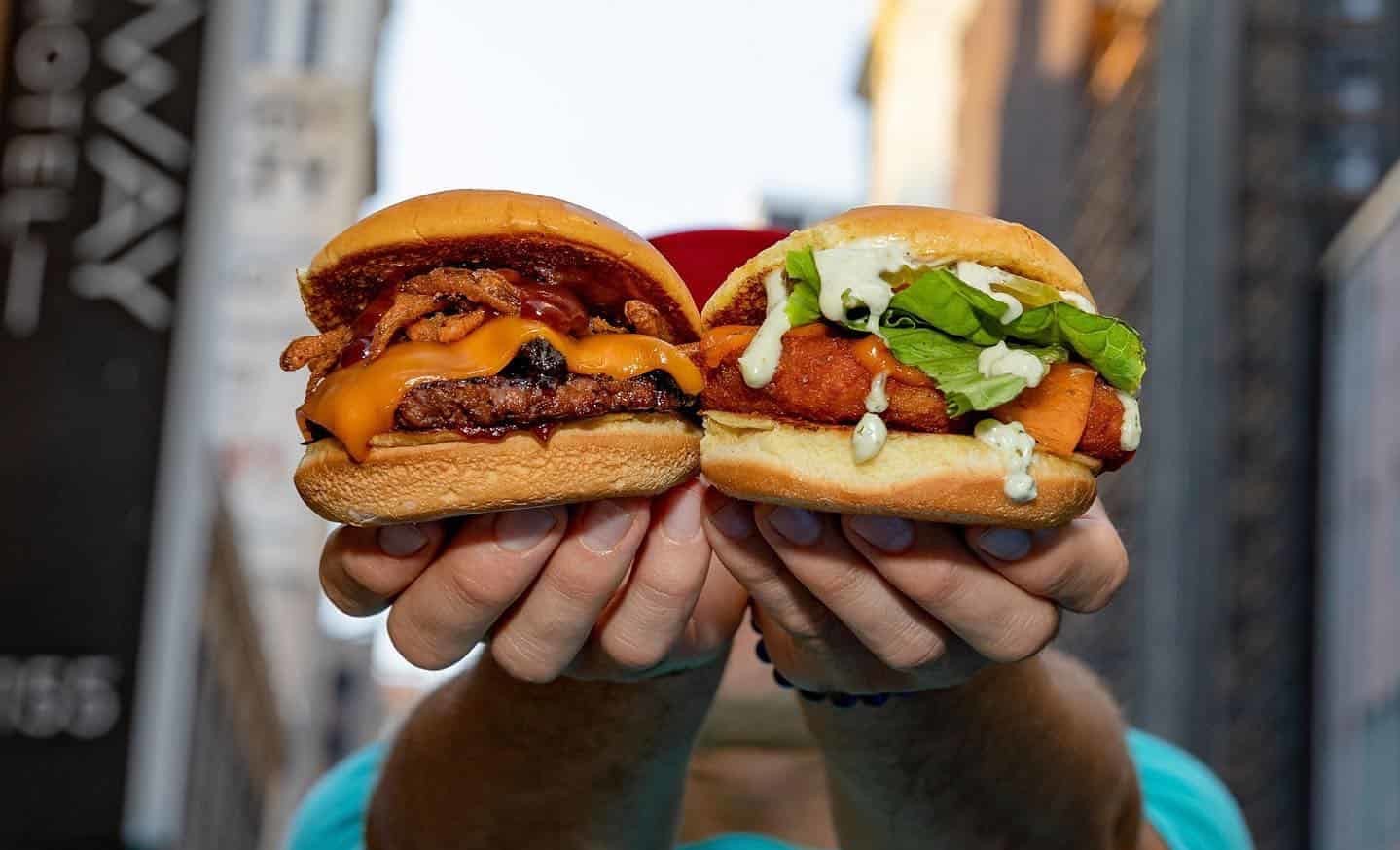 "We're excited to be able to offer our new and existing fans a new way to enjoy our cheeses in plant-forward dishes that will delight and keep them coming back for more," said Rachel Waynberg, Sr. Marketing Manager, Foodservice, Violife. "This exclusive partnership showcases the deep admiration for Violife and PLNT Burger from fans and we're excited to continue to expand with PLNT Burger stores across the U.S."
Ad activation
In the UK, Violife continues to expand its presence with a massive new outdoor ad placement. Located between Clapham Junction and Vauxhall train stations in London, the 60-meter-long ad reading "Change Your Cheese" stretches farther than an Olympic-sized swimming pool.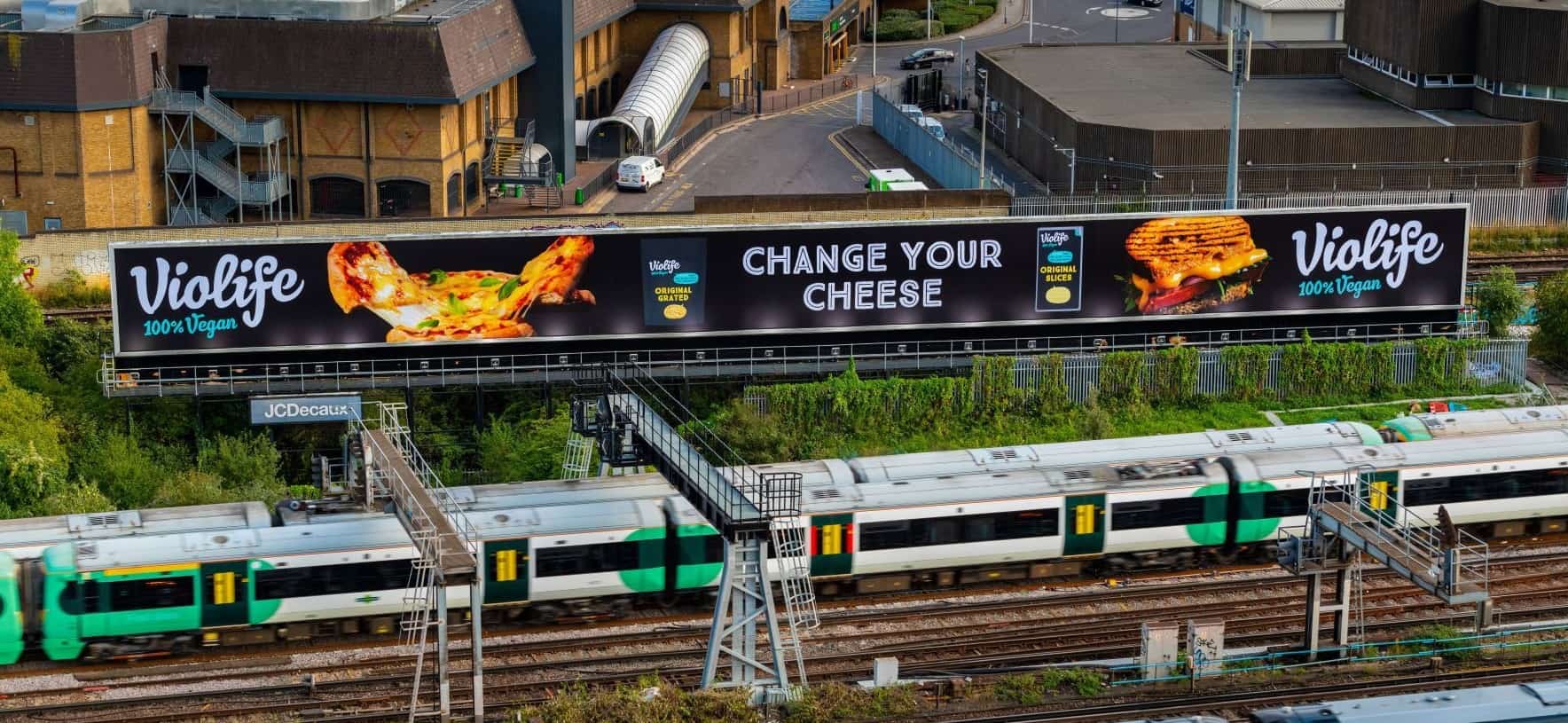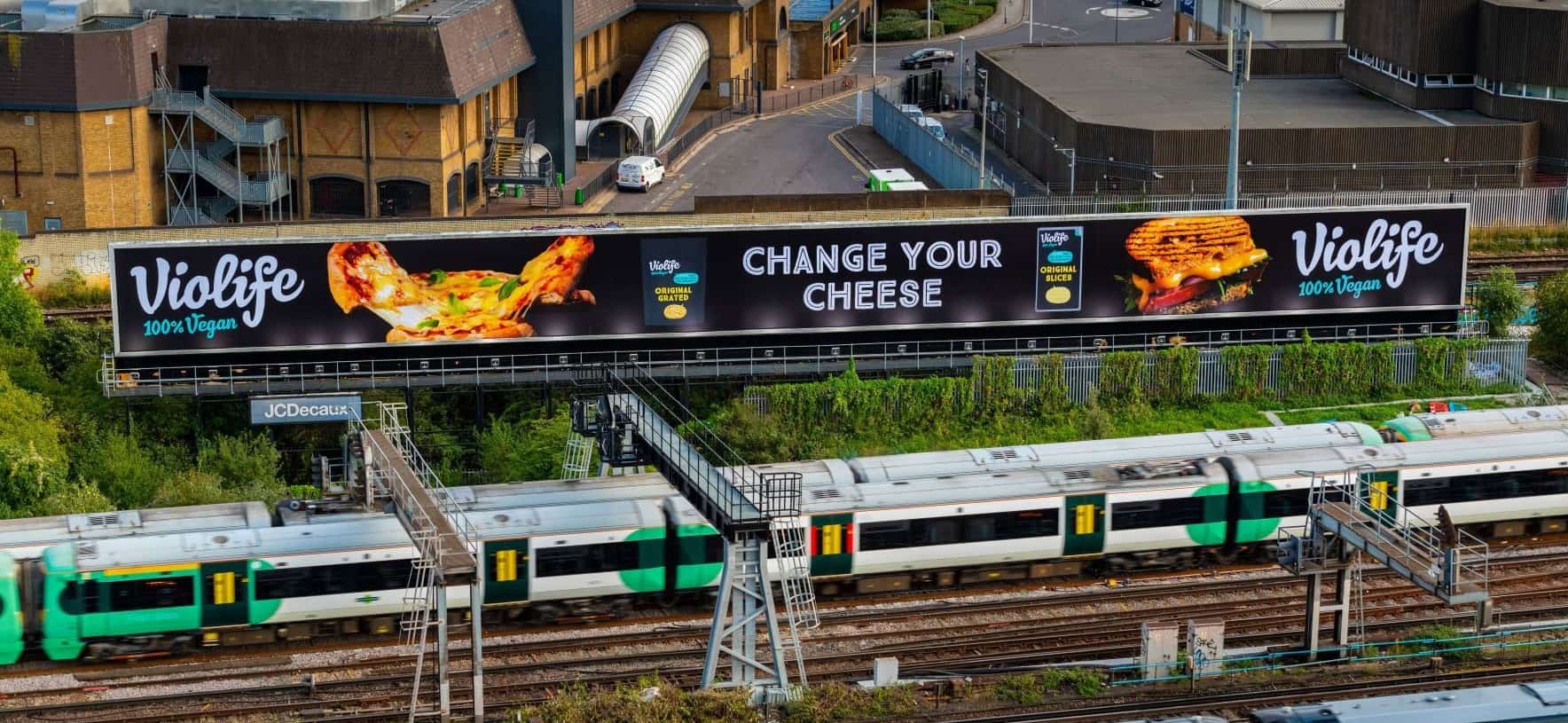 "Violife is going from strength to strength," Victoria Slater, Violife's head of Northern Europe, posted online. "And if the size of our latest OOH activation is anything to go by, the rest of the year is also going to the HUGE!"