Canada's Modern Meat, a female-led plant-based meat alternative company, goes public today with the ticker CSE:MEAT. This news comes just a week following the public listing of The Very Good Butcher, making Modern Meat the world's third plantbased meat producer to go public and the first to be run by women.
Deep Dive reported last night that the listing is an RTO, "conducted with Navis Resource Corp (CSE: SUV).
"In terms of share structure, the company currently has 28,306,498 common shares outstanding, a large portion of which come from the split that was conducted on the issuers shell. A further 11.5 million shares were issued by acquiring certain assets related to its fake meat operation, while 2.76 million common share options were issued at a price of $0.05."
As we reported mid June, the company reported that sales of its plantbased seafood, including its popular vegan crabcakes, have been thriving since the beginning of the pandemic.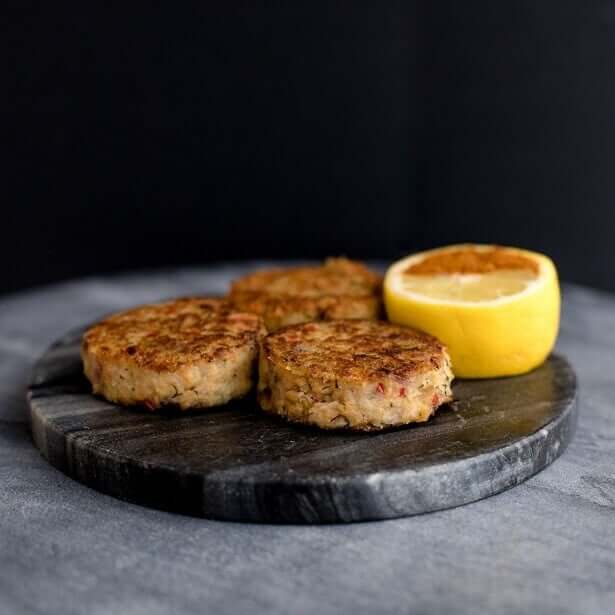 The news was announced to us today by way of a YouTube video featuring CEO Tara Haddad, which includes the following dialogue.
What was your vision (in relation to the IPO)?
We know that the plant-based market has been increasing substantially over the past couple of years and by 2025 they are expecting a 27.9bn market. With this increase in demand and the plant-based market growing so quickly, we have implemented an aggressive distribution strategy to expand to the US as well as eastern Canada so we will require this additional capital to fulfill our strategy.
What differentiates you from your peers in this space?
Our ingredient profile – we have 16 ingredients, whole foods in our products, no hidden ingredients, no gluten no soy no GMOs, and this is what differentiates us
What are some coming milestones?
In the coming months we are focusing on production and distribution and we are hoping to ten times production to keep up with demand and partnerships with potential national distributors.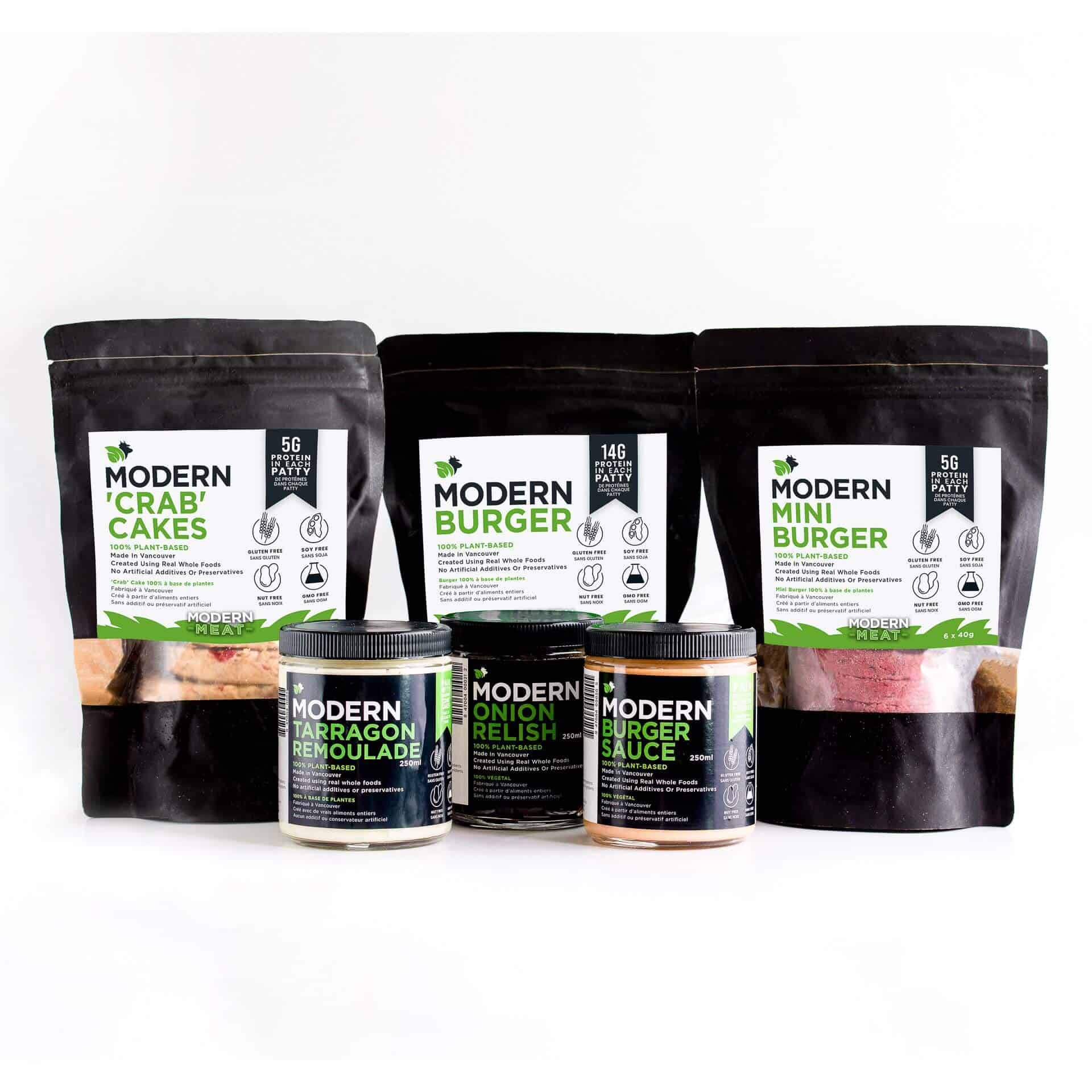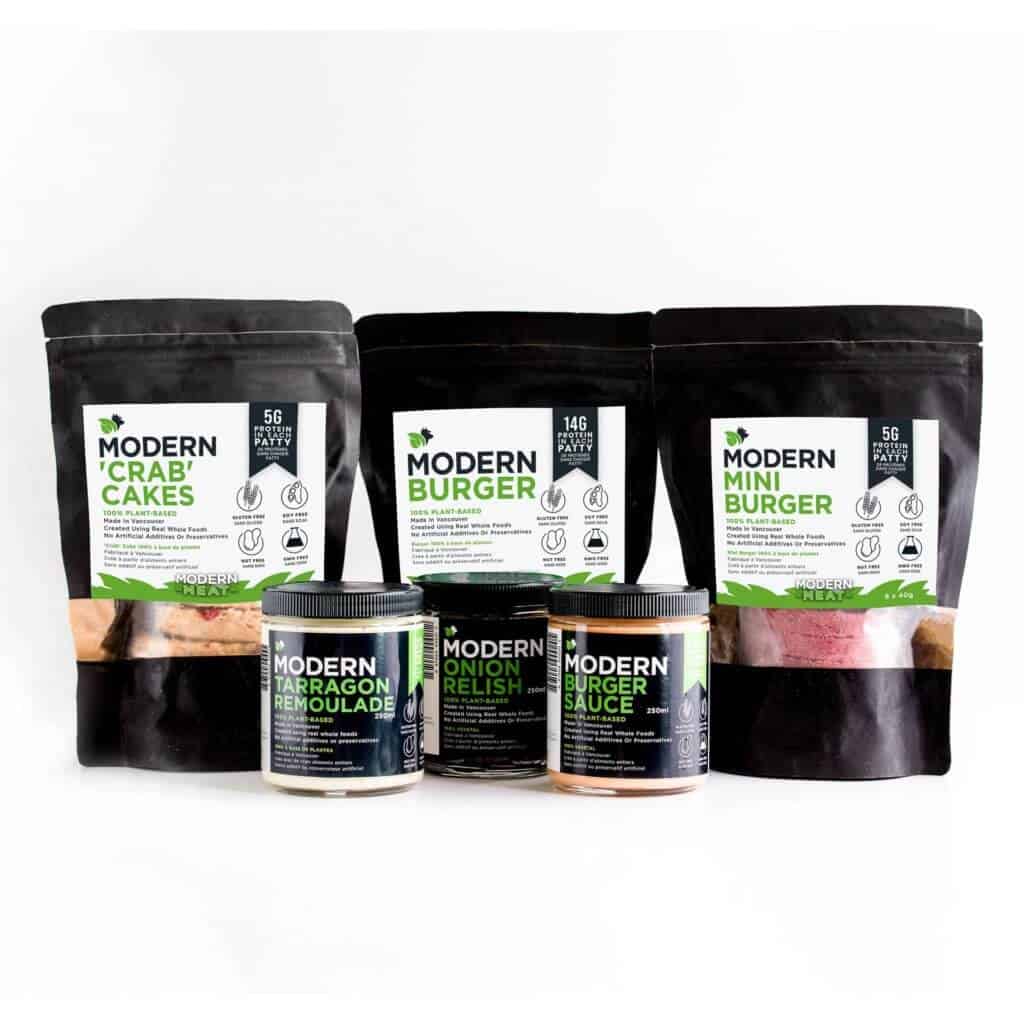 The press release of 30th June includes the following information:
Following completion of the Business Combination, the Company's principal business operations will be that of Modern Meat. Modern Meat is engaged in the business of developing plant-based meat alternatives made from plants that are non-GMO, soy-free, gluten-free and 100% vegan. Modern Meat's current product lineup includes the Modern Burger, Modern Crabcakes, Modern Meatball and Modern Crumble. These products are currently available for purchase at various retail locations in the BC Lower Mainland and on e-commerce platforms.
Cautionary Statement Regarding Forward-Looking Information
This news release includes certain "forward-looking statements" and "forward-looking information" under applicable Canadian securities legislation that are not historical facts. Forward-looking statements involve risks, uncertainties, and other factors that could cause actual results, performance, prospects, and opportunities to differ materially from those expressed or implied by such forward-looking statements. Forward-looking statements in this news release include, but are not limited to, statements with respect to: Modern Meat and Modern Meat's business and prospects; the Company's objectives, goals or future plans; resumption of trading in the Company's common shares; and the business, operations, management and capitalization of the Company. Forward-looking statements are necessarily based on a number of estimates and assumptions that, while considered reasonable, are subject to known and unknown risks, uncertainties and other factors which may cause actual results and future events to differ materially from those expressed or implied by such forward-looking statements. Such factors include, but are not limited to: general business, economic and social uncertainties; litigation, legislative, environmental and other judicial, regulatory, political and competitive developments; delay or failure to receive board, shareholder or regulatory approvals; those additional risks set out in the Company's public documents filed on SEDAR at www.sedar.com; and other matters discussed in this news release. Accordingly, the forward-looking statements discussed in this release, including the resumption of trading, may not occur and could differ materially as a result of these known and unknown risk factors and uncertainties affecting the companies. Although the Company believes that the assumptions and factors used in preparing the forward-looking statements are reasonable, undue reliance should not be placed on these statements, which only apply as of the date of this news release, and no assurance can be given that such events will occur in the disclosed time frames or at all. Except where required by law, the Company disclaims any intention or obligation to update or revise any forward-looking statement, whether as a result of new information, future events, or otherwise
Vegconomist will keep you informed of this story as it develops.