The corporate venture capital fund of global seafood company Thai Union has announced an investment in Paris-based microalgae producer Algama Foods.
Through the investment, Thai Union is looking to grow its alternative proteins business, with the aim of becoming more sustainable. The company has been working towards this goal for some time, last year forming an alliance with Chicken of the Sea and The ISH Food Company to invest in sustainable seafood alternatives.
"We are committed to 'Healthy Living, Healthy Oceans'"
Thai Union has also invested in another algae ingredients producer, Mara Renewables, and has signed a memorandum of understanding with Aleph Farms with the goal of bringing cultivated meat to the APAC region.
Strong tech and commercial capabilities
"At Thai Union, we are committed to 'Healthy Living, Healthy Oceans', and algae, as a sustainable marine ingredient, is aligned with our goals. Algama and its experienced team have strong tech and commercial capabilities to create a positive impact on the protein industry. We are excited to work with them and explore further collaboration opportunities," said Thiraphong Chansiri, president and CEO of Thai Union.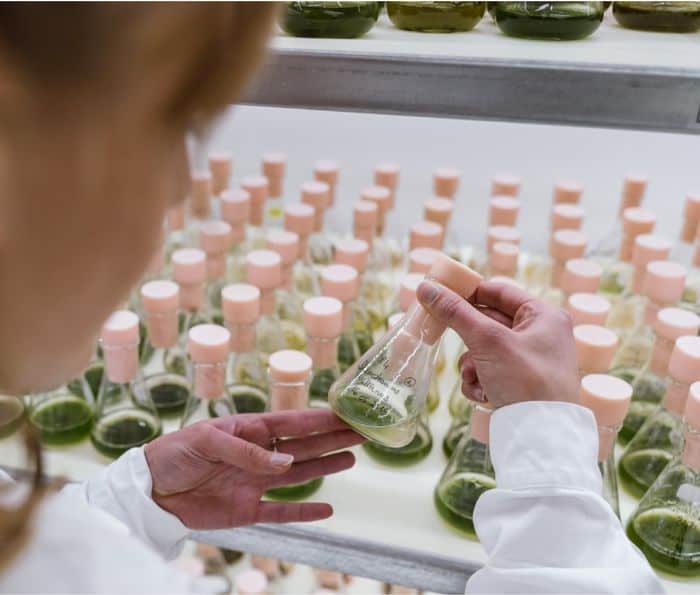 "Exploring untapped potential"
In total, Algama raised €13 million in the Series A round. The company intends to use the funding to accelerate commercialisation of its products, develop new innovations, and open a biorefinery in Belgium.
Algama's flagship range, Tamalga, can be used to replace eggs in baked goods, pastry, and more. The company is also developing a line called "Seafood Algternative", which will provide plant-based alternatives to salmon strips and tuna flakes. In 2021, Algama received a €2 million grant from the European Commission for its work on the project.
"We are excited to work with Thai Union to create the next generation of seafood ingredients that are sustainably sourced and health-promoting. By exploring the untapped potential of algae, we aim to push the boundaries and develop innovative products for the future," said Alvyn Severien, co-founder and CEO of Algama.