Impossible Foods is expanding its portfolio with the brand's "boldest" burger yet – the Impossible Indulgent Burger.
Created as a premium version of the original Impossible burger patty, Impossible states that the Indulgent Burger is thicker and offers a more gourmet flavor. The burger will launch this summer at select US restaurants, including Bareburger and Monty's Good Burger, followed by select retailers.
"Creating a more differentiated portfolio allows us to better meet consumers where they are"
According to Impossible Foods, the Indulgent Burger was developed using a taste-first approach. Each third-pound, restaurant-style patty offers a more beefy flavor with "maximum flavor and juiciness" that can be cooked on the stovetop or grill. In a blind taste test, the company reports 82% of consumers said the product tasted as good as or better than ground beef from cows.
Innovating beef
The Indulgent Burger joins the company's growing selection of plant-based meats, including its flagship ground beef product, Impossible™ Beef, which is said to be the top-selling plant-based beef product in the US by dollar sales and volume.
In March 2023, Impossible Foods also released Impossible Beef Lite – a leaner version of its ground beef product, with 75% less saturated fat and 45% less total fat than lean animal beef.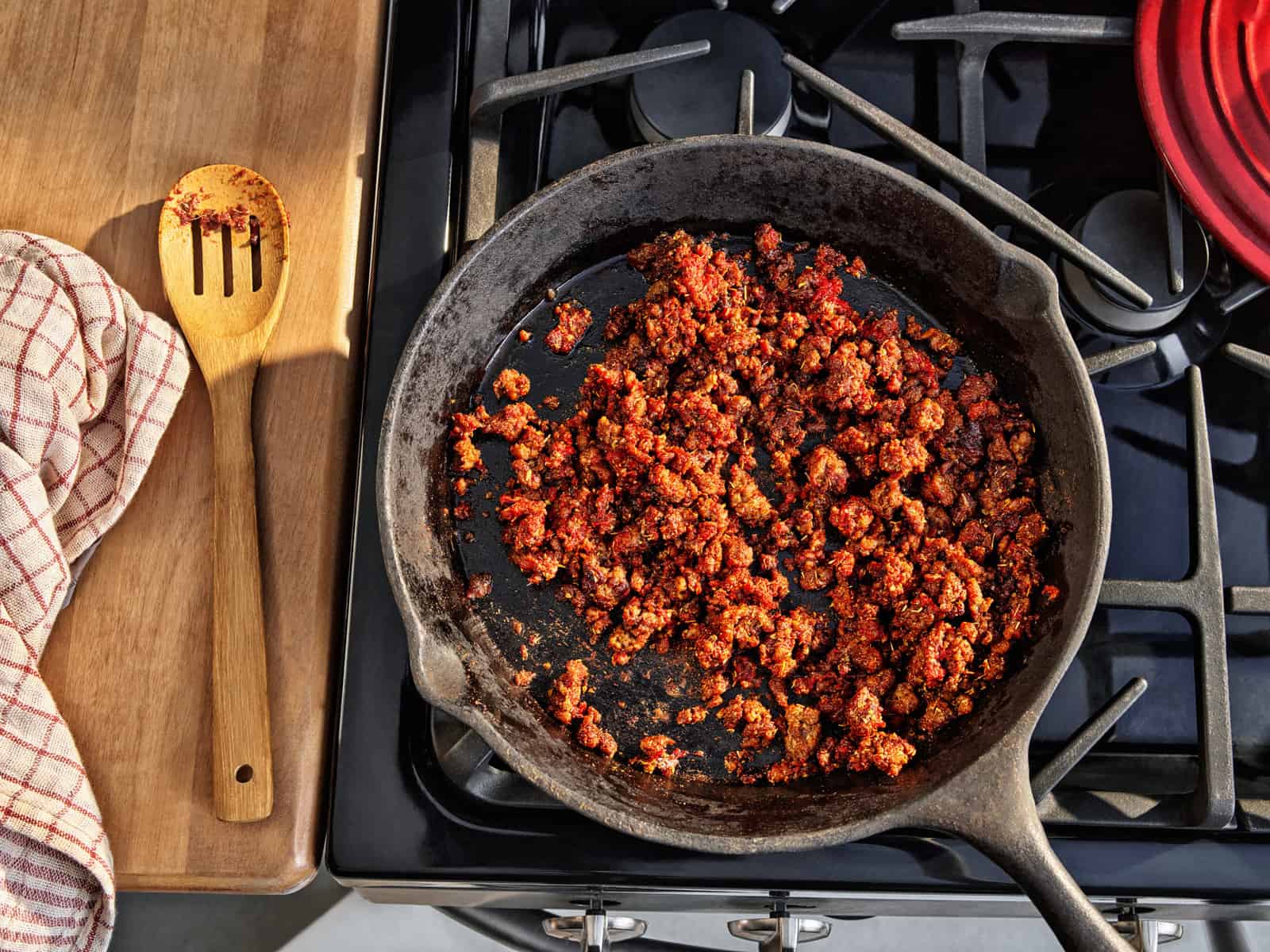 Doubling down on marketing
As the brand continues to expand its product line, Impossible Foods is also growing its leadership team and launching new marketing strategies. Last week, the company hired veteran biotechnology leader Sunil Chandran as Chief Science Officer, and Rob Haas, formerly of Evergrain Ingredients, as its new Chief Supply Officer.
Earlier this month, the company launched a major US marketing effort aimed at reaching more flexitarian and meat-eating consumers. The campaign debuted with a 90-second musical ad during the 76th Annual Tony Awards and will continue throughout the summer with a series of short, entertaining vignettes.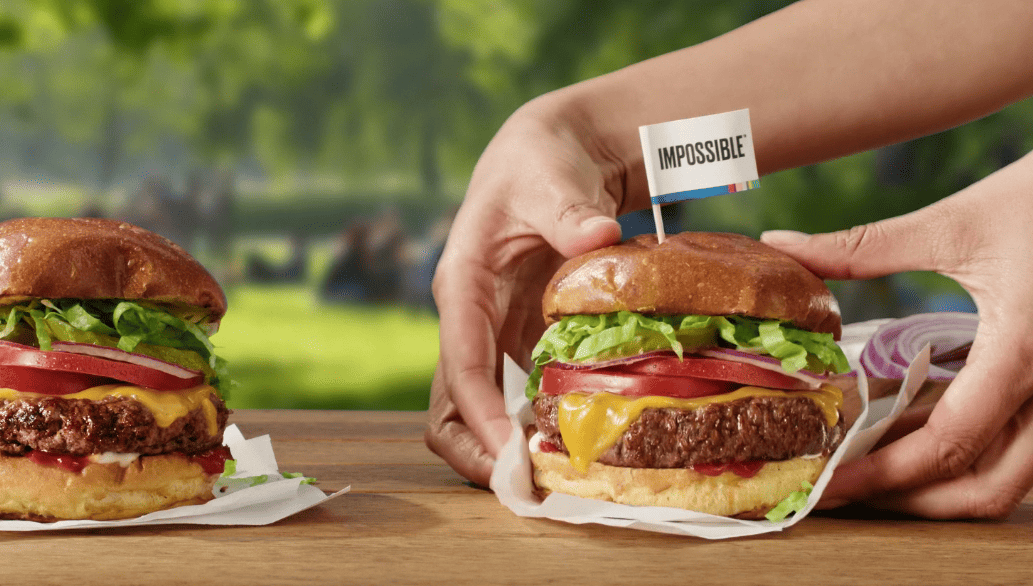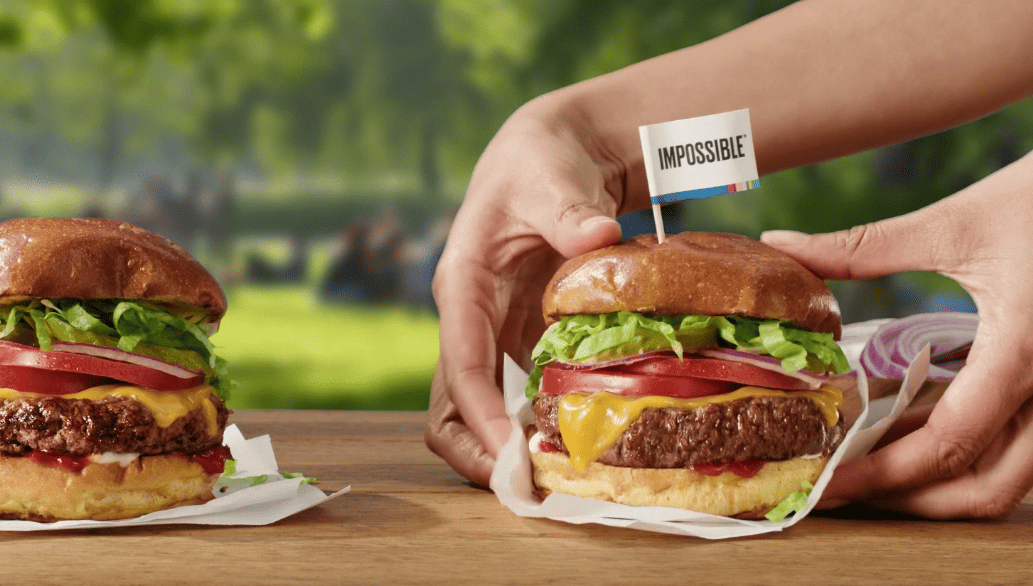 "Our burger put us on the map and it's the core of our business," said Peter McGuinness, president and CEO of Impossible Foods. "But we've heard from our fans they'd like something bigger and even juicier, so we of course said yes. Not only do we have our original beef products for versatile everyday cooking, but we launched Beef Lite earlier this year for more nutrition-conscious consumers who want an even leaner alternative to animal beef. Our Indulgent Burger is the perfect addition, giving consumers more options and ways to try and buy Impossible. Creating a more differentiated portfolio allows us to better meet consumers where they are."
The Indulgent Burger will initially be available at Bareburger and Monty's Good Burger locations, followed by additional US restaurants and select retailers.