Vegan fried chick*n brand VFC announces it is expanding its US retail presence by launching into over 100 Raley's grocery stores. Described as an "exciting milestone" for VFC, Raley's markets on the US West Coast will carry several of the brand's plant-based products, including Chick*n Filets, Tenders and Popcorn Chick*n.
Founded in the UK, VFC aims to revolutionize the plant-based food market with fried vegan chick*n offerings it says don't sacrifice on flavor. The brand's products, which are high in protein and feature a crunchy cornflake coating, include:
Chick*n Filets – For burgers, sandwiches and more
Chick*n Tenders – For dipping and dunking
Popcorn Chick*n – For a light, sharable snack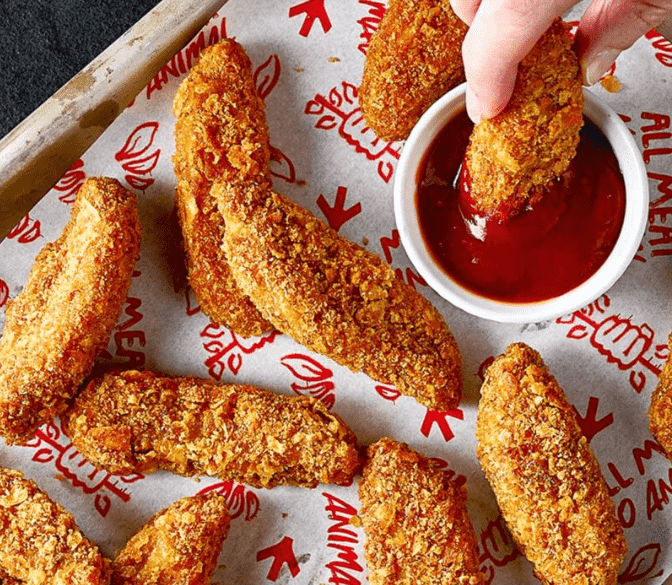 Phenomenal success
Following tremendous success in the UK and Europe, VFC entered the US market through select retailers in 2021. Soon after, the company revealed it was adopting a more ambitious and "fast-paced" US growth strategy after witnessing the strong interest in its products.
VFC's products can currently be found in several regional American markets, including Bristol Farms, Central Market, and Harmons. The brand is also available for national shipping via digital platforms like GTFO It's Vegan! and Vejii.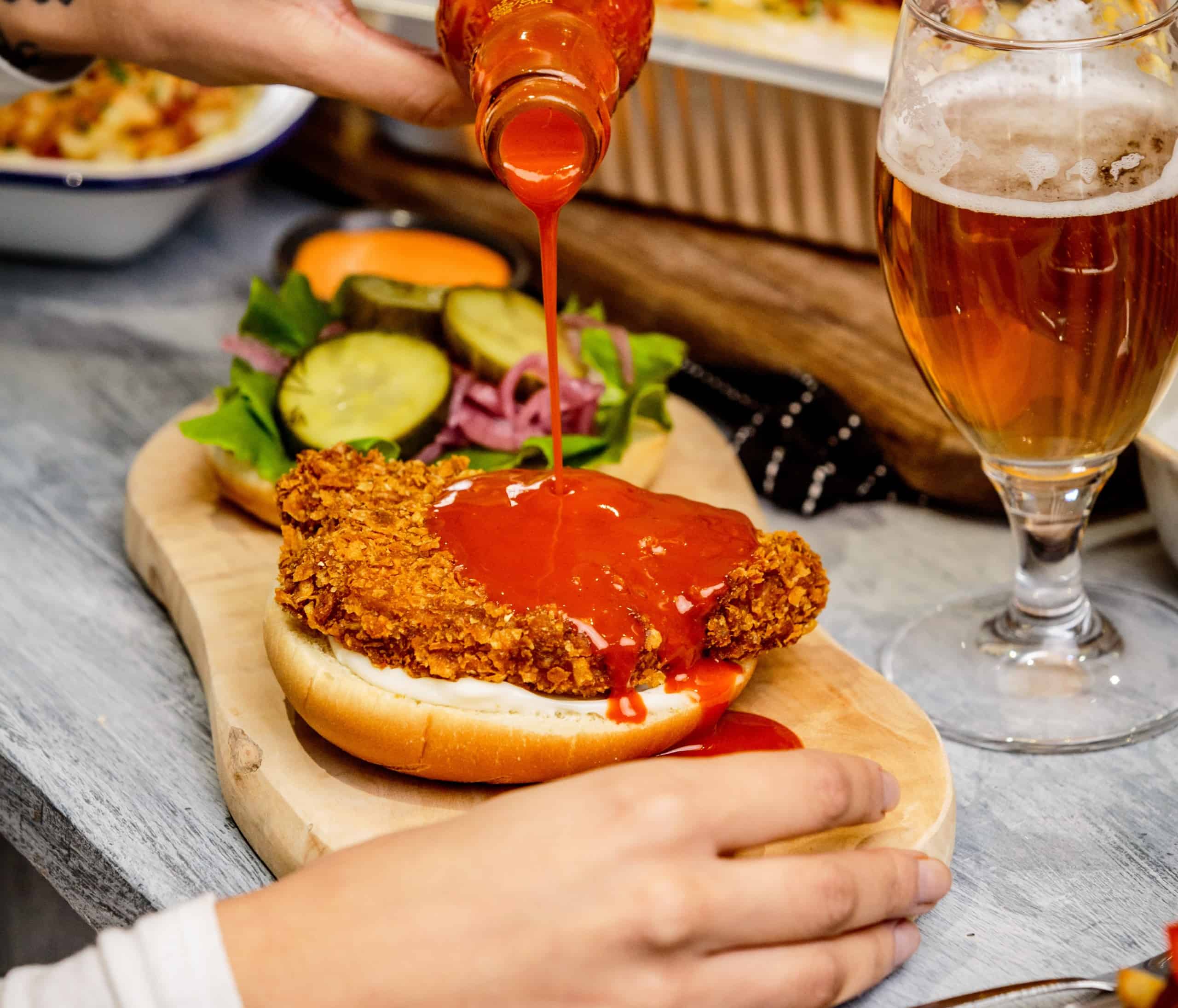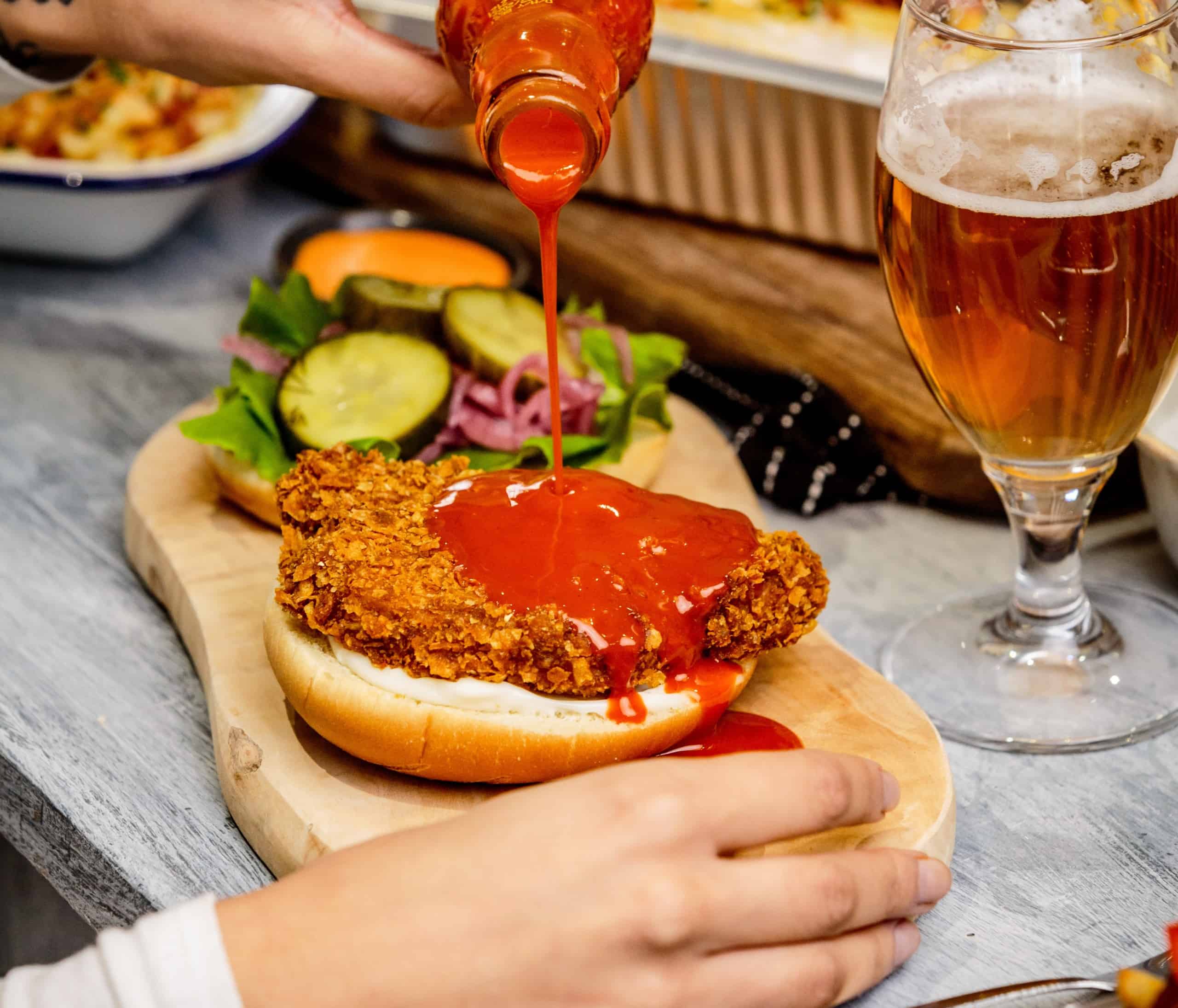 Cheaper than KFC
VFC recently added Chick*n Tenders to its line and plans to launch a number of new products throughout the year, as it works toward achieving price parity with companies like KFC. In 2022, VFC raised £7.5m ($10.3m) in seeding funding from Veg Capital.
In a 2021 interview with vegconomist, co-founder Matthew Glover shared, "Ultimately, we want to create a company with a global reach, which competes with conventional chicken on price, convenience and taste. He added, "I'm not really interested in making millions, but if we can save millions of chickens then that seems like a worthy cause to me."