The Stella McCartney label has announced it has reached an agreement with luxury goods company LVMH (Moët Hennessy – Louis Vuitton SE) with Ms McCartney being taken aboard as a sustainability advisor. The acquisition comes at a time when several fashion labels are discontinuing the use of fur and becoming desperate to appear sustainable and gain credibility with ethically conscious milennials.
LVMH, which owns Louis Vuitton, Christian Dior and Givenchy, has acquired the Stella McCartney brand with Ms Mcartney retaining the majority share and remaining as creative director, and has allocated to McCartney a newly created role on sustainability as special advisor to  Mr. Arnault and the executive committee members.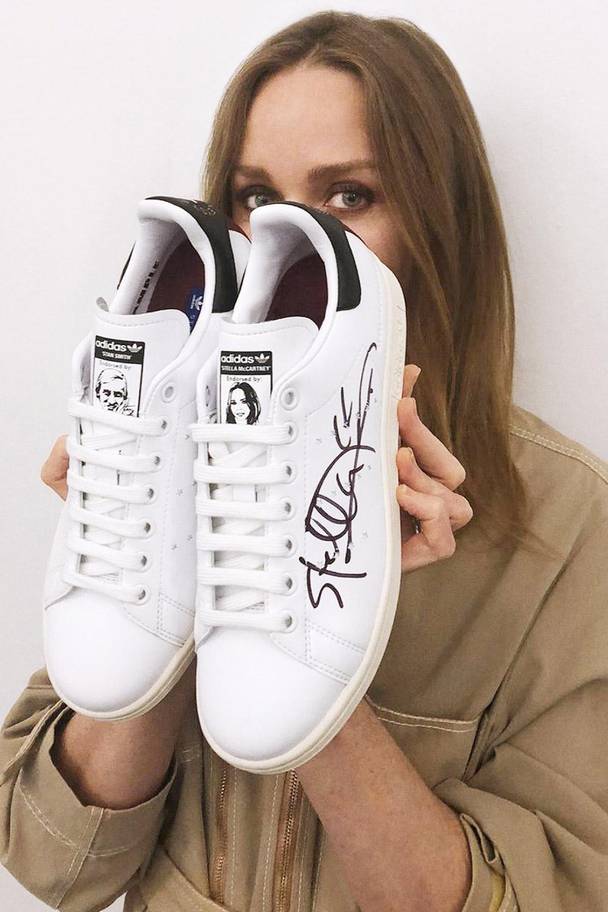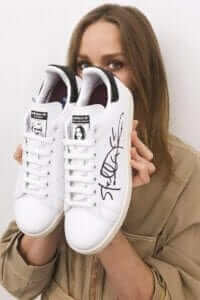 The Stella brand offers vegan leather alternatives and "fur-free fur", launched a vegan clothes line last spring and released the popular vegan Stella McCartney Stan Smith shoes last September. Although her label declares itself as sustainable, and states that, "As a vegetarian brand, we never use leather, skin, fur or feathers," it must be noted that due to its use of wool, silk, and cashmere, it is not a vegan brand.
Bernard Arnault, Chairman and CEO of LVMH, declared: "I am extremely happy with this partnership with Stella. It is the beginning of a beautiful story together, and we are convinced of the great long-term potential of her House. A decisive factor was that she was the first to put sustainability and ethical issues on the front stage, very early on, and built her House around these issues. It emphasizes LVMH Groups' commitment to sustainability."
It will be interesting to see how the role of McCartney will develop and whether LVMH (which to the present day has frequently used animal skins in its luxury accessories and reportedly still tests its cosmetics on animals) may or may not update its ethical standards in its apparent bid to commit to sustainability.
On Monday, McCartney commented, "The passion and commitment they expressed towards the Stella McCartney brand alongside their belief in the ambitions and our values as the global leader in sustainable luxury fashion was truly impressive."