No Evil Foods, makers of artisan plant meat, announces new a distribution deal with Kroger, the USA´s largest supermarket chain by revenue. No Evil Foods is slated to line the shelves of 1000 Kroger locations across the US,  including Fred Meyers, Fry's, Ralph's, and QFC (Quality Food Centers) stores, also under the Kroger banner.
In early 2019, Kroger proclaimed plant-based foods as one of the top trends of the year. To back that proclamation, the supermarket chain has committed to including more plant-based foods in its stores nationwide by partnering with No Evil Foods. The mission-driven plant meat brand known for its sustainable vegan proteins and DIY, punk rock ethos, has rocketed to the national retail stage in recent months.
From the beginning, No Evil Foods founders Sadrah Schadel and Mike Woliansky aimed their efforts at shaking up the status quo with food that was environmentally sound, comprised of simple recognizable ingredients, and conscious of human and animal welfare. Their message, which began in a small kitchen in North Carolina, is spreading across the North America thanks to partners like Kroger who understand that plant-based foods are part of the solution.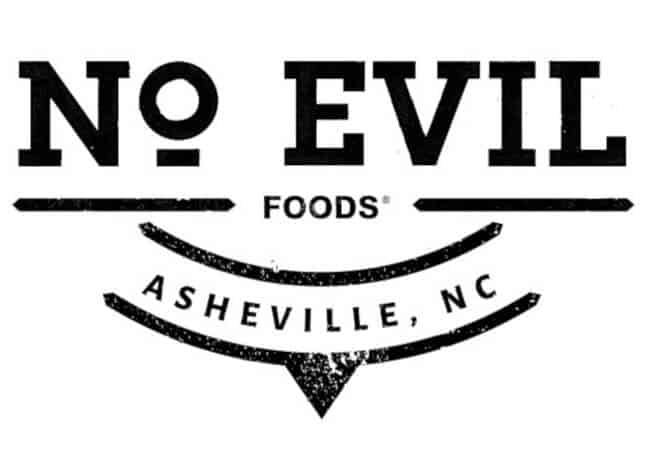 Mission driven
Diana Buckel, Vice President of Sales for No Evil Foods sees the addition of sustainable Plant Meats to Kroger shelves as a doubling-down of commitment to make plant-based foods accessible to Kroger customers, thus furthering No Evil's mission of plant-based food accessibility for all.
"As the largest US-based supermarket chain, it's exciting to see proof that Kroger is following through with this exciting opportunity to offer foods that will sustain people and planet. No Evil Foods is thrilled and excited that Kroger has chosen our brand to partner with in fulfilling the commitment they have made to their shopper, and we look forward to a very long, successful partnership," says Buckel.