Foi Green, Aberyne's plant-based foie gras made with cashews, acclaimed by the three Michelin star chef Albert Adrià, will arrive at vegan and gourmet shops in Spain, the UK, and Switzerland, just in time for Christmas, Mikel Abeberry, the founder of Aberyne tells vegconomist. 
Additionally, he shared that Aberyne will launch Foi Green in gourmet shops in the USA before the holidays; the company signed an agreement with a nationwide US distributor, marking the company's first overseas expansion. Moreover, Aberyne has launched a Kickstarter campaign to establish a commercial office and get a foothold in the US, one of the most dynamic plant-based food markets, Abeberry said. 
Foie gras, a staple of haute cuisine traditionally eaten at Christmas, is no longer a seasonal delicacy, with more consumers using it to enhance dishes year-round. Leveraging this opportunity and the increasing demand for plant-based alternatives, Aberyne will offer consumers the "best realistic plant-based version of foie gras that exists in the market," Abeberry explains.
Over three years of R&D
The French company, which has been expanding in its home country with the popular cruelty-free alternative, has secured listings for its flagship product at leading retail specialists Monoprix and Grand Frais nationwide.
Foi Green's range comes in three flavors: Original, Espelette Pepper, and Truffle. The products, described as smooth, creamy, and "completely delicious," can be swapped for traditional foie gras in any preparation. 
Founded in 2020, the company has taken over three years of R&D to develop a realistic product using cashews, cocoa butter, and coconut oil. In 2019, before launching, the startup was selected to be part of ProVeg Incubator, the world's first accelerator for plant-based companies.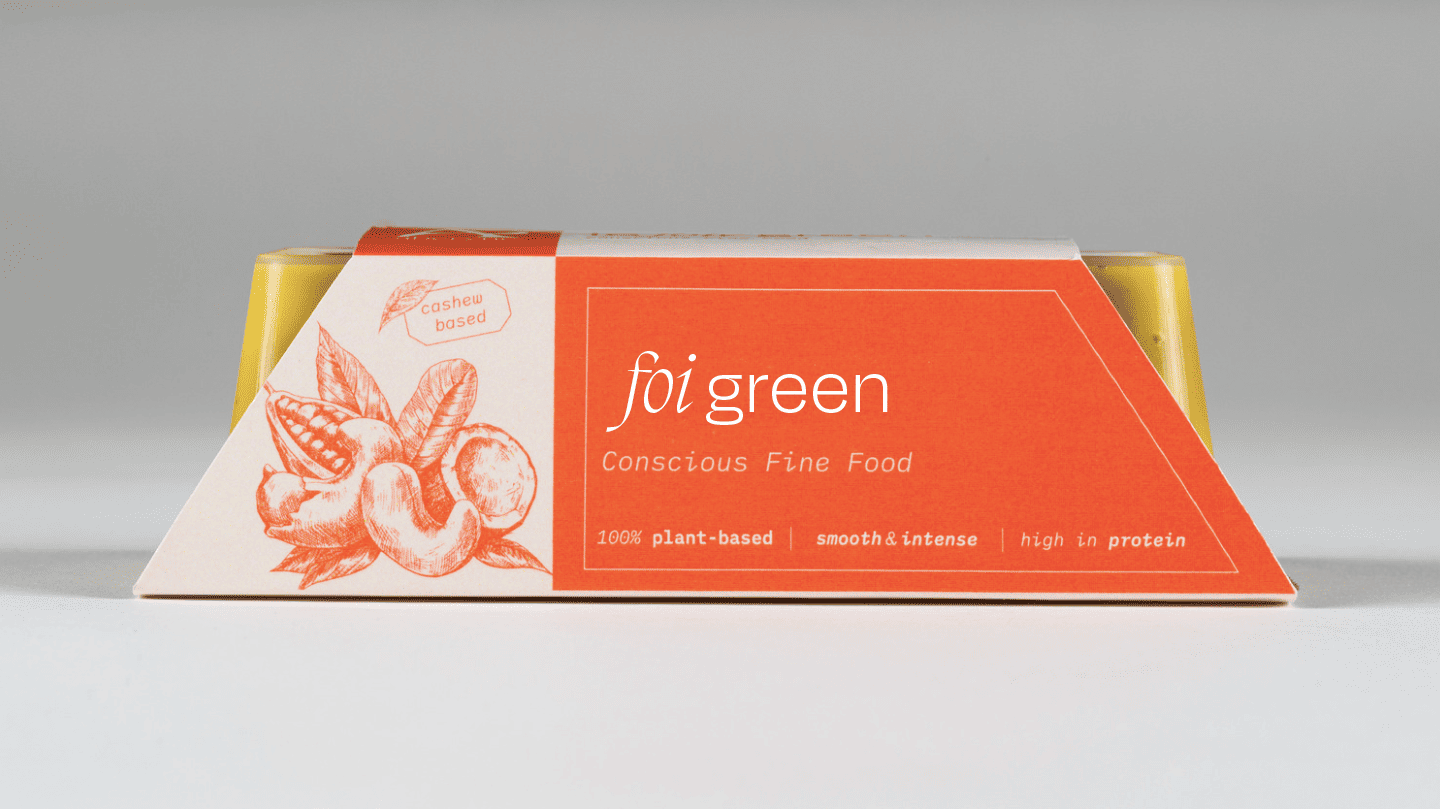 Last year, the company received an investment from Tech Transfer Agrifood, a Spanish VC fund, that propelled the company's R&D to develop a second and improved iteration with the right texture, taste, and color. 
Regarding production, the company has a contract manufacturing partner in Spain with the means and experience to support the company's next expansion phase. 
When speaking about the challenges of exporting a product overseas, Abeberry said: "It is easy to export to the USA for us because our products are plant-based so we don't have all the complexity and taxes an animal product will have."