Litehouse, Inc., an employee-owned company that refers to itself as the "leader in refrigerated salad dressings, dips, sauces, herbs, and cheese", announces the acquisition of Veggiecraft Farms, a Los Angeles based producer of gluten-free pasta alternatives based on cauliflower, a trending ingredient in plant products.
Litehouse operates three production facilities based in Michigan, Utah, and Idaho, and though it is a producer of several dairy products, the company says it continues to expand its plant-based portfolio, as is increasingly noted with dairy producers around the world over recent times and significantly since the start of the global health crisis.
Other producers that have turned towards the production or acquisition of plantbased products in recent times include the following:
Dairy group Meadow Foods invests £4 million in a new plantbased factory (UK)
Cadbury's releases vegan version of its famous Cadbury's Milk (owned by Mondelez International, Inc, USA)
Danone releases new plant-based lines in Netherlands
Nestle releases vegan Milo (Australia)
Asahi launches soybased Calpis (Japan)
Lindt releases vegan chocolate (Germany)
Veggiecraft Farms creates plant-based pastas which the company says are crafted in Italy using cauliflower, lentil, and pea flour. The brand launched its cauliflower pasta in June 2019 aimed towards gluten conscious consumers, by CEO Oliver Bogner, as "nearly 25% of Americans opting for gluten-free or plant-based diets".
In October, the brand exclusively launched its pastas into Albertsons stores across the US, whereas they were previously available online-only, marking Veggiecraft's entrance into retail for the first time.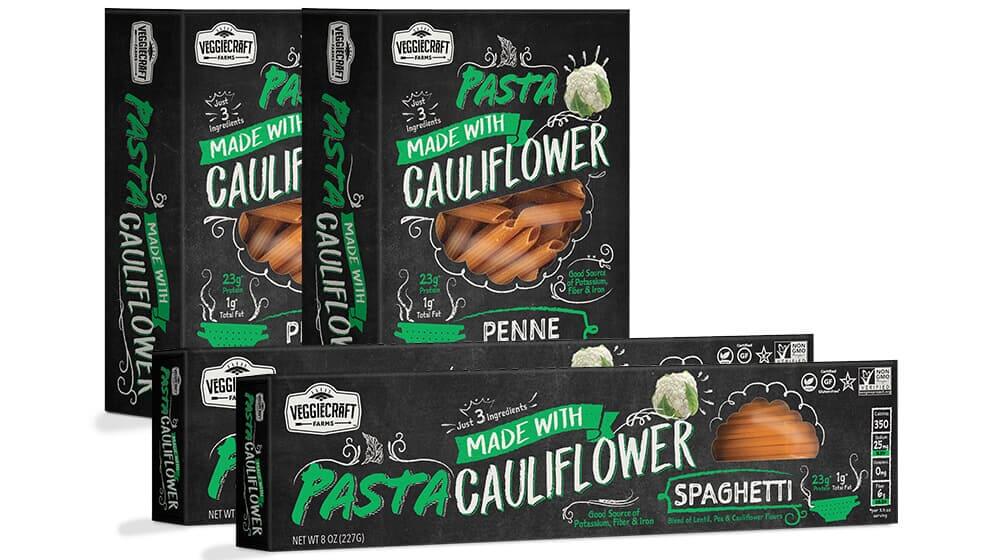 "The acquisition of Veggiecraft Farms is the latest development in our long-term strategy to focus on category expansion and offer consumers convenient, memorable home cooking experiences," says CEO Kelly Prior, of Litehouse. "We are starting to see a significant increase in consumer demand for plant-based offerings and this acquisition will provide a foundation for us to develop a portfolio of products with the plant-based consumer in mind. Outside of this acquisition, we will continue to put an increased focus on building out our plant-based offerings across multiple areas of the grocery store."
Financial terms of the transaction have not been disclosed at this time.