Materials science company PANGAIA has expanded its popular Motion activewear range, adding a new capsule collection for men and more colors for women.
The men's collection includes a mesh t-shirt, zipped long-sleeved top, and tights, available in volcanic grey and black. For women, existing products — the sports bra, ribbed tank top, t-shirt, shorts, and leggings — are now available in taupe and cobalt blue, adding to the black, foliage green, and cerulean blue colors previously available.
"Consumers are making more sustainable choices when it comes to their apparel"
The Motion range was first launched last autumn, with the garments in the collection made from EVO nylon (99.9% plant-based) and Hyosung's creora® spandex (30% plant-based). Pangaia was the first brand ever to use creora, which has a 20% lower carbon footprint than conventional spandex. The Motion products are said to be very comfortable, described as feeling like a "second skin".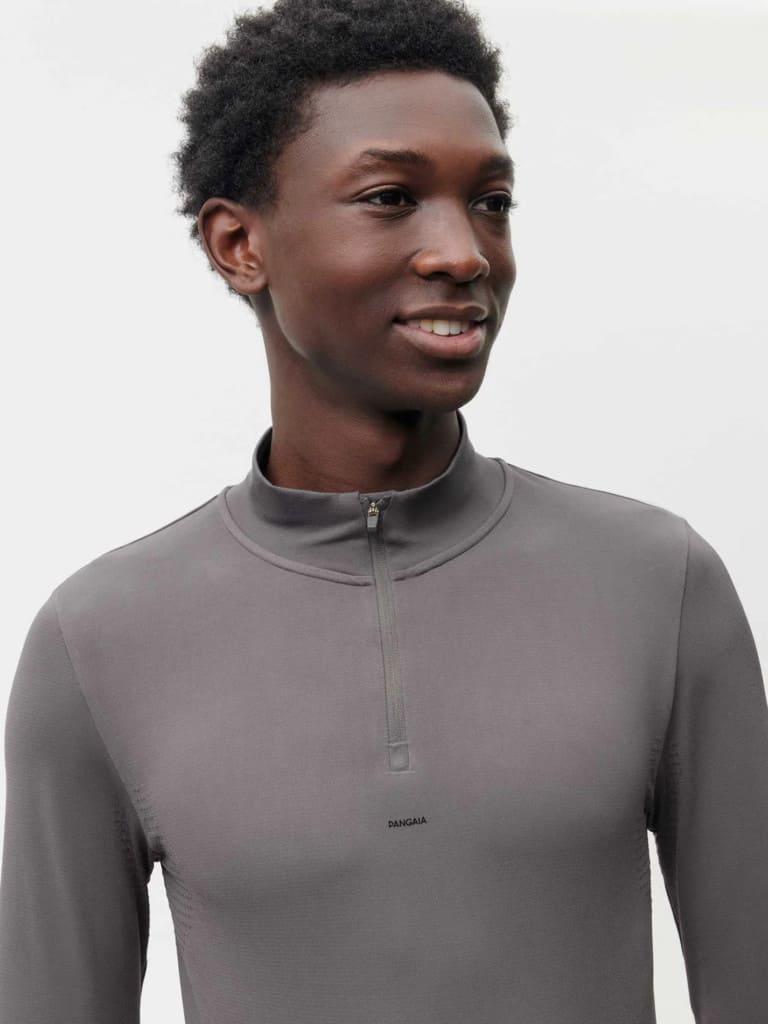 "Fabulous reaction"
PANGAIA has a focus on sustainable materials, launching a t-shirt made with 100% post-consumer textile waste in April 2022. Just two months later, the brand partnered with Japanese biomaterials manufacturer Spiber to launch a limited-edition hoodie made from Spiber's Brewed Protein — a cutting-edge plant-derived material made using a proprietary fermentation process.
"We are thrilled to see such a fabulous reaction to Pangaia's plant-based Motion collection," said Claire O'Neill, European Marketing Manager at Hyosung. "It is a true testimony to the fact that consumers are making more sustainable choices when it comes to their apparel purchases. We look forward to our continued collaboration with such an innovative and passionate brand whose aim is to give back to the planet more than it takes."