Kentucky Fried Chicken and Beyond Meat continue their partnership in the US market. KFC announced today that, beginning February 3, over 60 restaurants in Charlotte, North Carolina, Nashville, Tennessee, and the surrounding areas, will offer the KFC Beyond Fried Chicken until February 23 or while supplies last.
The expanded test follows last summer's overwhelmingly successful test launch in Atlanta, Georgia. That launch made KFC the first national US QSR to introduce plant-based chicken in partnership with Beyond Meat. The Beyond Fried Chicken sold out in less than five hours. 
The initial test motivated both brands to make additional improvements to Beyond Fried Chicken based on consumer feedback. The new recipe is designed to deliver a plant-based protein that looks and tastes like KFC's world-famous fried chicken and provides the texture of whole muscle chicken.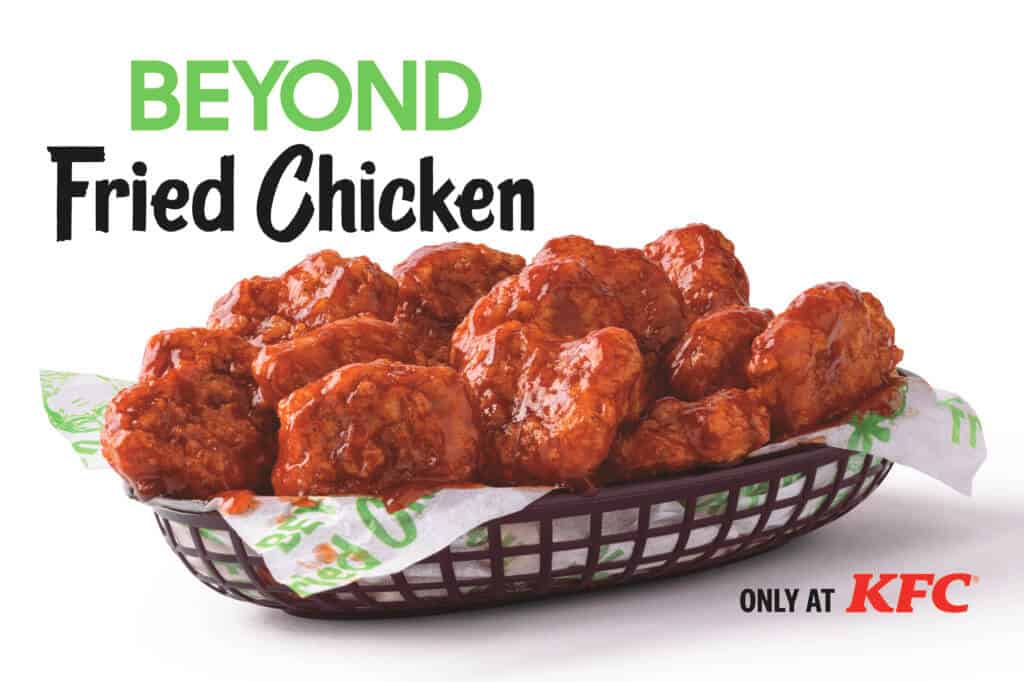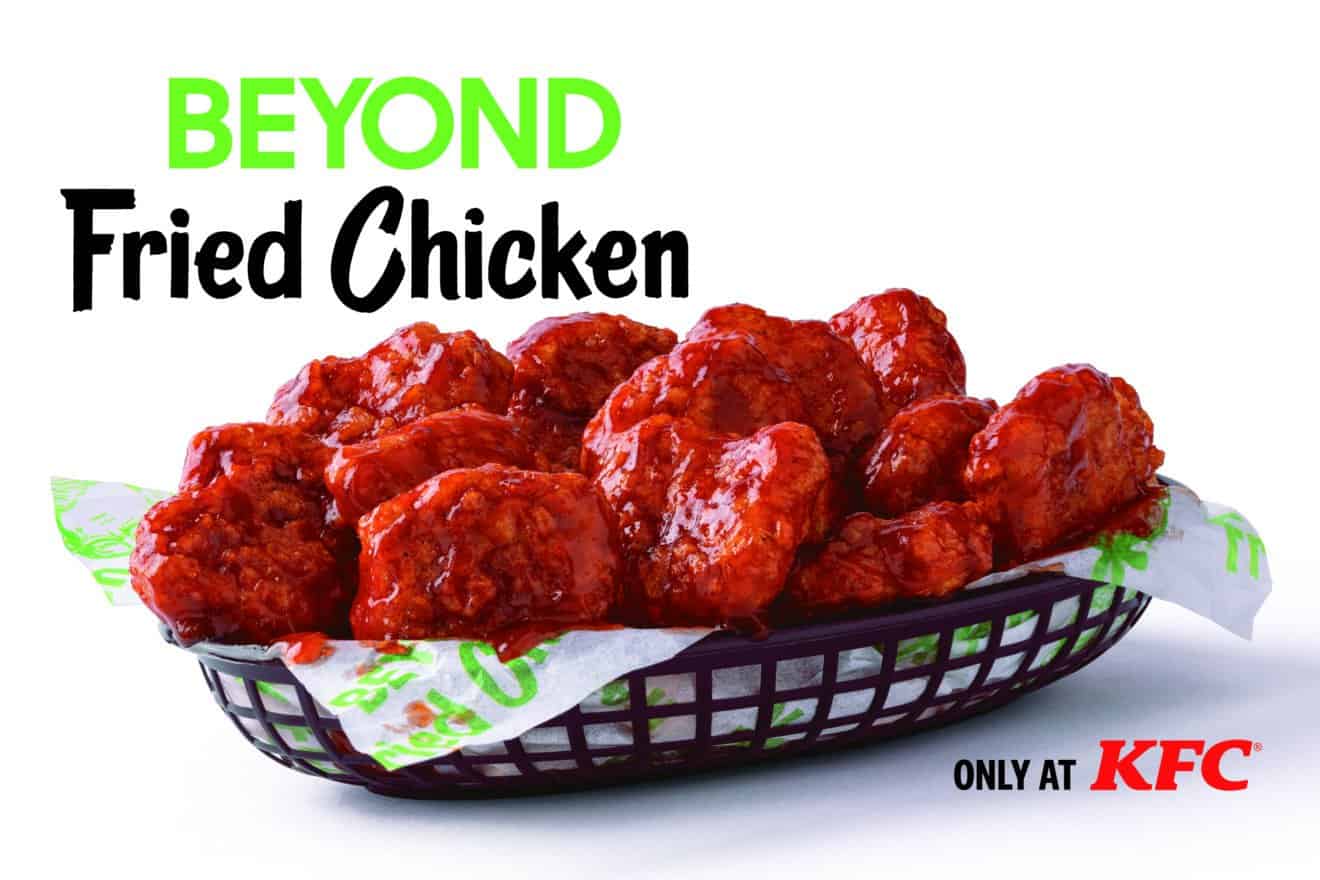 Beyond Fried Chicken will come with dipping sauces that include KFC's signature sauce, or tossed in one of three sauce options: Honey BBQ, Buffalo or Nashville Hot. It will be available from four to twelve-piece a la carte, or in combo meal options.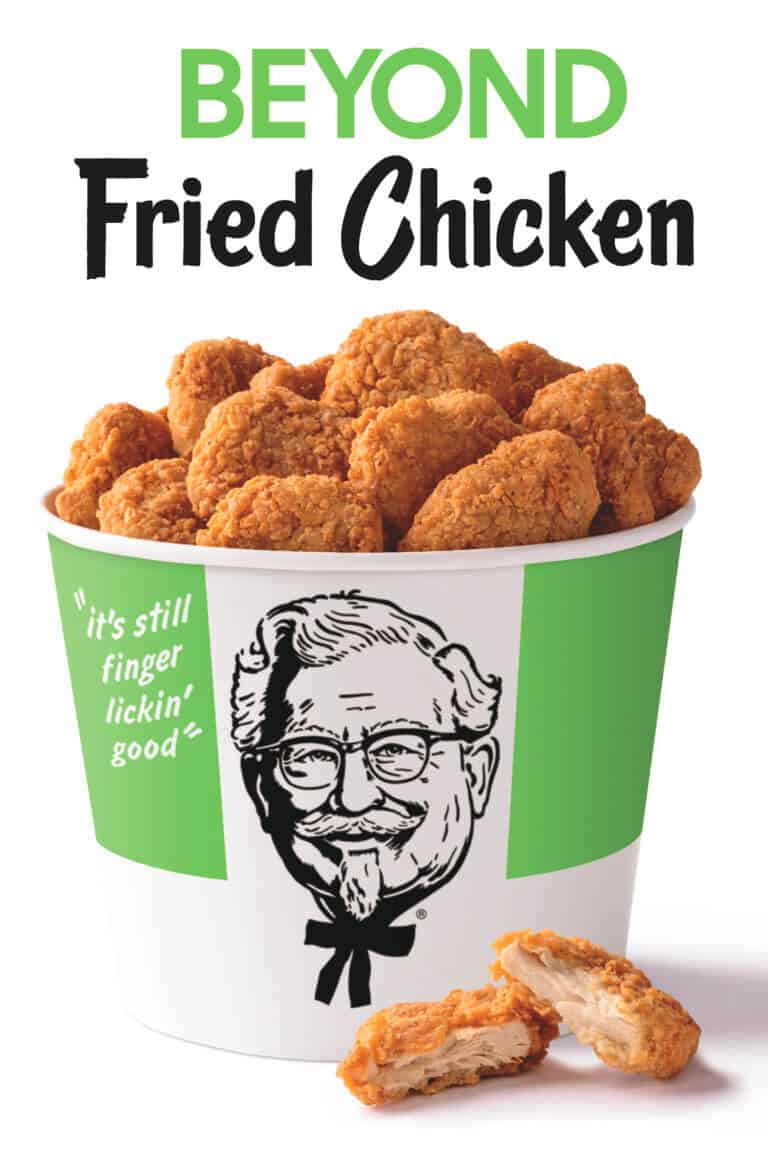 "The iconic flavor of Kentucky Fried Chicken is one that has never been replicated, despite many imitations, until now," said Andrea Zahumensky, chief marketing officer, KFC US "We've really pushed the limits to develop plant-based chicken that I think will have KFC and plant-based protein fans saying, 'That's finger lickin' good.'"
Ethan Brown, Beyond Meat CEO says, "The response in Atlanta continues to underscore the growing consumer demand for high-quality, delicious plant-based meats. Together with KFC's team, we have created a plant-based chicken that looks, tastes, and pulls apart like a chicken breast. I am very proud of what our R&D teams have accomplished and look forward to continuing to lead the charge on plant-based chicken."